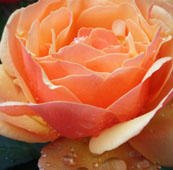 Award-winning teachers
Award-winning teachers train at Miami's Discovery Center
Jan 04, 2010
The Presidential Awards for Excellence in Mathematics and Science Teaching were recently announced in Washington, D.C., and both Ohio winners have been active in programs sponsored by The Discovery Center at Miami University. 

The Ohio winners, who each received a $10,000 award from the National Science Foundation, include:
Sharon Hall, the Ohio science teaching award winner. Hall is a 4th-grade teacher at Maineville Elementary School in the Kings Local School District. She earned an M. A. in teaching from Miami University and her undergraduate degree is from the University of Southern Indiana. Hall participated in six iDiscovery courses. 
Sally Pellegrin, the Ohio mathematics teacher award winner. Pellegrin is an elementary teacher with Cleveland Public Schools and participated in two iDiscovery courses and a Physical Science by Inquiry Course. In addition, she was an instructor for a Discovery-supported workshop for Cleveland-area elementary teachers. Pellegrin received her B. S. and M. Ed from Cleveland State University.

Hall and Pellegrin were among 84 of the country's best pre-college-level science and math teachers judged by a panel of distinguished scientists, mathematicians and educators following an initial selection process at the state level. 

In addition to the $10,000 award, winners receive an expense-paid trip to Washington, D.C., for several days of educational and celebratory events, including visits with members of Congress and science agency leaders. 
 

Hall and Pellegrin join 22 other Discovery and iDiscovery educators who have received Presidential Awards for Excellence in mathematics and science teaching. Previous award recipients included Ann Haley Mackenzie (teacher education). 

Discovery is a statewide effort to enhance the teaching and learning of mathematics and science across Ohio. Headquartered at Miami, the program is supported by state and federally funded grants and is directed by Sarah B. Woodruff and Terry L. McCollum.