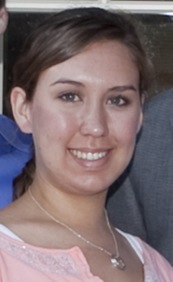 Megan Marshall
Miami senior awarded $10,000 astronaut scholarship
Sep 03, 2010
Miami University student Megan Marshall, a senior physics and mathematics double major from New Madison, has been awarded $10,000 from the Astronaut Scholarship Foundation.

She is one of 20 students nationwide receiving a scholarship. Miami is one of 19 schools nationwide eligible for nominating students for this award.

Marshall was also recently named one of Miami's 11 Provost's Student Academic Achievement Award winners.

She has been conducting undergraduate research with faculty mentor Samir Bali, associate professor of physics, for the past year on a laser cooling and trapping project, and with faculty mentor Stephen Alexander, associate professor of physics, for the past three semesters on a theoretical astrophysics and planetary formation project. She was also a 2009 summer undergraduate research fellow at the National Institute of Standards and Technology.

She is a member of Miami's honors program, has been president of the Astronomy Club, is currently president of the Society of Physics Students and is a physics tutor.

Marshall will be presented with her award by a member of the Astronaut Hall of Fame at a public ceremony on Nov. 22.

The Astronaut Scholarship Foundation (ASF) bestows the largest monetary award given in the United States to engineering and science undergraduates and postgraduate students based solely on merit.

ASF was founded in 1984 by the six surviving members of America's original Mercury astronauts. Since then, more than 80 other astronauts have lent their support to the program. Its mission is to aid the United States in retaining its world leadership in science and technology by providing scholarships for college students who exhibit motivation, imagination and exceptional performance in the science or engineering field of their major.

For more information on ASF, go to www.astronautscholarship.org.