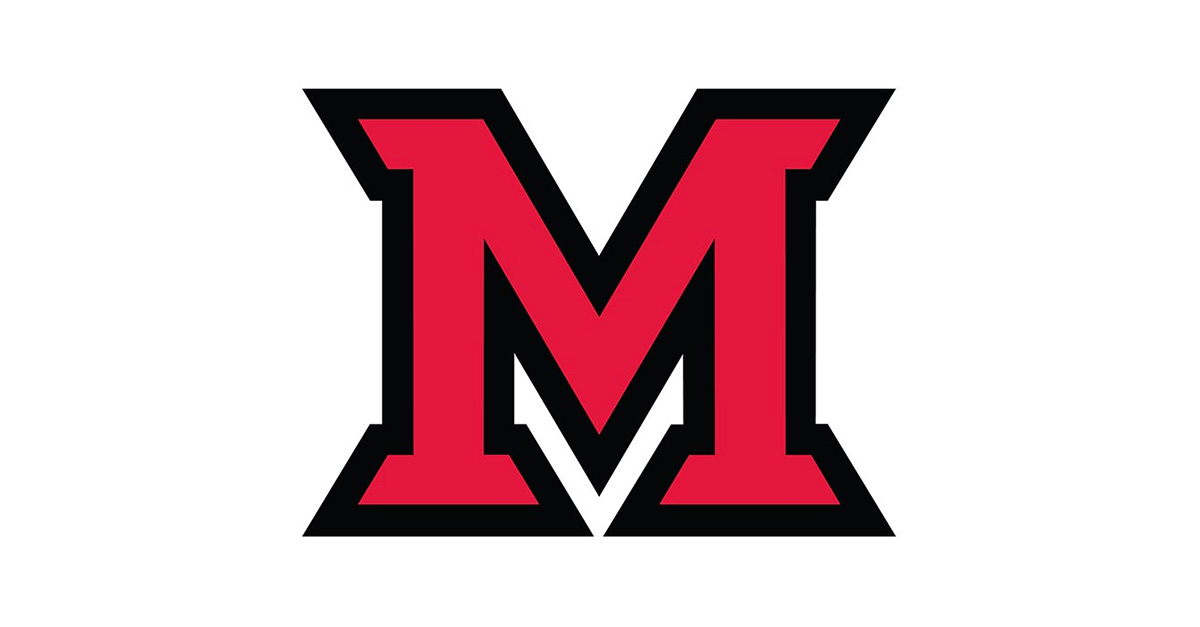 Oct 29, 2015
Discovery Café: Everything you wanted to know about ...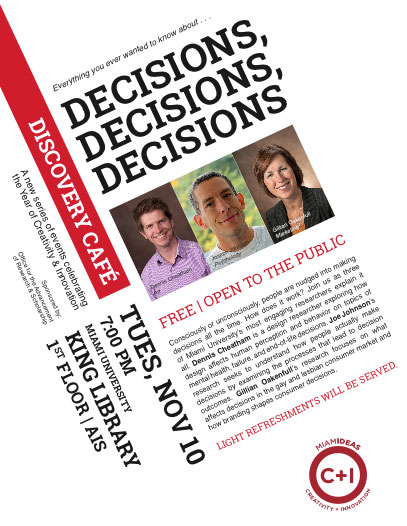 Three Miami University faculty members from three distinct disciplines will share their research in a new, free series called Discovery Café. "Decisions, Decisions, Decisions' is the topic of the first café, at 7 p.m. Tuesday, Nov. 10, in 134 King Library.
Dennis Cheatham, assistant professor of design, explores how design affects human perception and behavior on topics of mental health, failure and end-of-life decisions.
Gillian Oakenfull, professor of marketing, focuses on what affects decisions in the gay and lesbian consumer market and how branding shapes consumer decisions.
Joe Johnson, professor of psychology, performs research seeking to understand how people make decisions by examining the processes that lead to decision outcomes.

The new series introduces members of the Miami community and the public to the research and discoveries of faculty in a casual way to find out what's new in nearly every field, from art to mechanical engineering to zoology. At each café, Miami researchers, scholars and artists will share research findings and creative discoveries.

After each presentation, there will be a discussion and an opportunity for the audience to ask questions. Refreshments will be provided.

Discovery Café is sponsored by the office for the advancement of research and scholarship as part of a celebration of the Year of Creativity and Innovation.