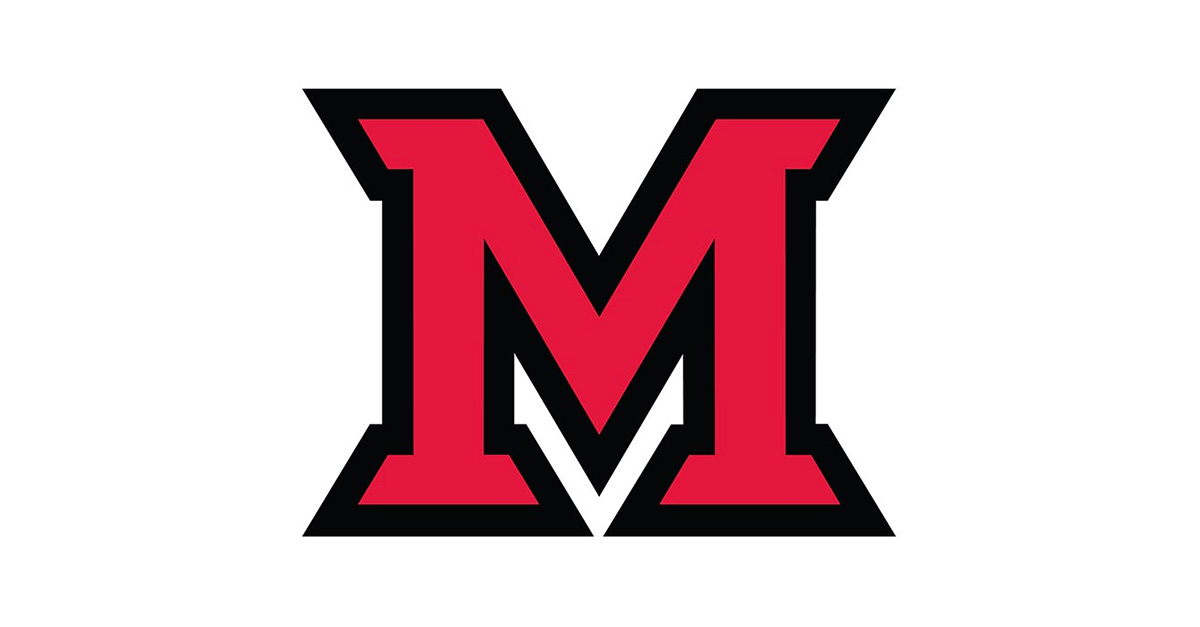 Sep 23, 2013
Global Rhythms: "Headlamps of Many Eyes" Sept. 28
The Global Rhythms World Music Ensemble, directed by Srinivas Krishnan, will present "Headlamps of Many Eyes" at 7:30 p.m. Saturday, Sept. 28, in Hall Auditorium. The concert will weave in a cast of more than 200 in a production that aims to bring in world music through the power of choir, orchestra, world percussion ensembles, theater, dance and puppetry.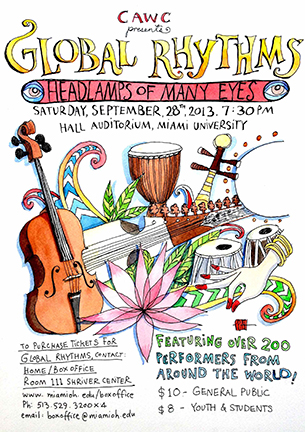 The concert is the first presentation in a new Global Rhythms World Series held this fall.  
"Headlamps of Many Eyes" features music from Brazil, Bulgaria, Cuba, Afghanistan, Uzbekistan, India and Thailand, among other regions. The program will feature compositions by artists including A.R. Rahman, Ravi Shankar and Sting. 
Special guest artists include: 
 • Homayoun Sakhi, Afghan rabab virtuososo
• Abbos Kosimov, Uzbek doyra virtuoso and world percussionist
• Dr. M. Lalitha. internationally acclaimed violin virtuoso
• Jason Koontz (Miami MM '98), associate professor of percussion at Eastern Kentucky University, and Janine Tiffe, Kent State University, leading the EKU World Percussion Ensemble, African music and dance
• Marion Peraza Music Workshop student ensembles
• Kelsey Harmon, singer/songwriter
• Wasim Mit, puppeteer from Thailand
• Ari Webb, seven-year-old cellist
• Area musicians including Alyssa Mehnert, trombone; Erwin Stuckey, percussion; Michael Sharfe, bass; and Art Gore, piano

Global Rhythms World Music Ensemble and guest artists fill the stage. Director Srinivas Krishnan at far left, in blue (photo by Scott Kissell, 2011).
Miami musical ensembles include: 
• Oxford Chamber Orchestra directed by Ricardo Averbach 
• Collegiate Chorale directed by Jeremy Jones 
• World Percussion Ensemble directed by Bill Albin 
• MU Jazz band directed by Jeremy Long
• Euphonik, student a capella ensemble 
Faculty performers include (among others):  Thomas Garcia, guitar; Jeremy Long, saxophone; and Chris Tanner, percussion.
To view a "'road map" of the program, with the songs, arrangers and performer information, go to the Global Rhythms Prezi site and click through the slide show.
Krishnan, a master percussionist, is the founder and artistic director of the Global Rhythms Music Ensemble and artist-in-residence at Miami's Center for American and World Cultures (CAWC). He is a member of the guest faculty and advisory panel of the KM Music Conservatory, a multidisciplinary music education center established by Grammy Award-winning composer A.R. Rahman's foundation. 
Tickets to "Headlamps of Many Eyes" are $8 students/youth and $10 general and are available at the Miami University Box Office.
Other performances in the Global Rhythms World Series are: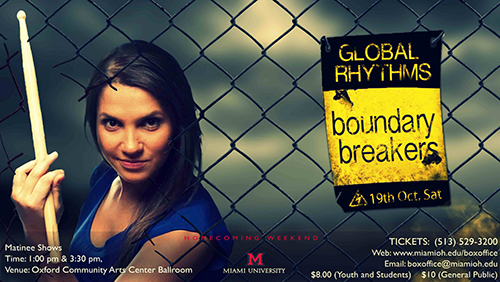 "Boundary Breakers" 1:30 p.m. and 3:30 p.m., Saturday, Oct. 19, at the Oxford Community Arts Center, and
"Dawn to Dusk" 7:30 p.m. Saturday, Oct. 19, at the Talawanda High School Performing Arts Center.
"Headlamps of Many Eyes" is sponsored by the Center for American and World Cultures with support from the College of Creative Arts, office of the provost, Graduate School, Confucius Institute, Havighurst Center for Russian and Post-Soviet Studies, office of international education and the parents office. 
Written by Susan Meikle, university news and communications, meiklesb@MiamiOH.edu.