Sep 04, 2013
Award-winning author Pico Iyer opens Altman Program on Globalization and Belonging
Award-winning author Pico Iyer will present "Global Souls: Fresh Pressures and Possibilities in our New Age of Movement" at 4 p.m. Tuesday, Sept. 10, in 102 Benton Hall. His talk is part of the Fall Distinguished Lectures of the 2013-2014 John W. Altman Program in the Humanities, "Globalization and Belonging."
Iyer is a freelance journalist, essayist and novelist.  A self-proclaimed "global village on two legs," Iyer has lived and worked in places as diverse as Bhutan, Nepal, Ethiopia, Cuba, Argentina, North Korea and Japan. 
He is the author of 13 books, including The Open Road: The Global Journey of the Fourteenth Dalai Lama (2008) and The Man Within My Head (2012). He has published up to 100 articles annually in a wide range of publications, including Time (with 10 cover stories); The New York Review of Books; Harper's; The Financial Times; The New York Times; and National Geographic. His essays have been regularly anthologized in the Best American Essays series.  
The Utne Reader named him in 1995 as one of "100 visionaries worldwide who could change your life," and the New Yorker observed that "As a guide to far-flung places, Pico Iyer can hardly be surpassed."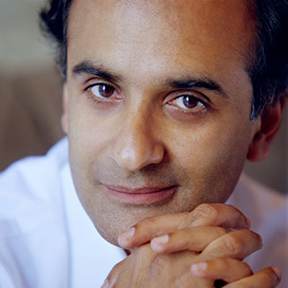 Award-winning author Pico Iyer
Iyer will also meet with the Altman faculty seminar; be interviewed by the Altman Undergraduate Fellows; and meet with students for a more intimate "coffee hour" and conversation, according to Timothy Melley, director of the Humanities Center and professor of English and affiliate in American studies.
Altman Fellows Program
The Altman Fellows Program is the signature program of the Miami University Humanities Center. Its goal is to foster collaboration, pedagogical innovation and new research across the humanities at Miami. Each year, the Humanities Center Steering Committee selects a team of two Altman Fellows to cultivate interdisciplinary inquiry into an original topic. Altman Fellows work with six or more Altman Faculty Scholars, distinguished visiting scholars and select graduate and undergraduate students in a yearlong interdisciplinary exploration of key issues in the humanities.
This year's Altman Fellows are Shelia Croucher, professor of American studies and affiliate in women's, gender and sexuality studies, and Liz Wilson, professor of comparative religion and affiliate in Asian/Asian American studies and women's, gender and sexuality studies. 
Altman Student Fellows
The 2013-2014 Altman Student Fellows are Rachel Oriol, third year doctoral student in English; Courtney DeHaas, junior comparative religion major and Arabic and Middle Eastern and Islamic studies minors; Cass Ford, senior English literature, creative writing and comparative religion majors; Kimberly Foster, senior history and Russian, Eastern European and Eurasian studies double major; Zachary Maciaszek, junior English literature major; and Michelle McVicker, senior individualized studies major. 
Sponsors
Iyer's visit is sponsored by the Humanities Center and co-sponsored by the office of the provost; College of Arts and Sciences; Liberal Education Council; MU Global Initiatives; honors and scholars program; international studies program; department of media, journalism and film; Center for American and World Cultures; and office of student affairs.  
Next in the Altman Fellows Fall Distinguished Lectures:
Elizabeth Horodowich, professor of history at New Mexico State University, will present "Armchair Travelers and the Venetian Discovery of America" at 5 p.m. Thursday, Sept. 19, at the Miami University Art Museum.
Written by Susan Meikle, university news and communications, meiklesb@MiamiOH.edu