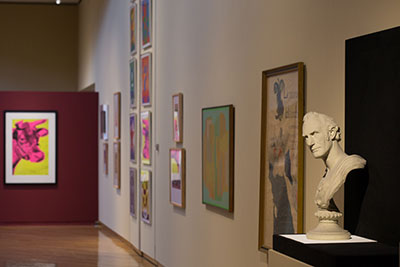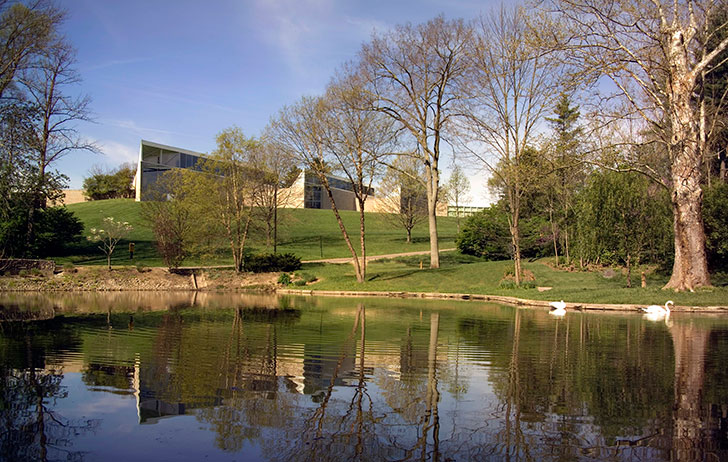 Miami University Art Museum celebrates 35 years
Oct 24, 2013
Miami University Art Museum celebrates 35 years
Discover what MUAM can offer
Miami University faculty can attend one of three information sessions highlighting the 2014 exhibitions and opportunities for you, students, coursework and collaborations at the Miami University Art Musuem.

Tuesday, Oct. 29 – noon–1 p.m.
Wednesday, Oct. 30 – 4–5 p.m.
Friday, Nov. 1 – noon–1 p.m.
View an anniversary exhibition and attend milestone programs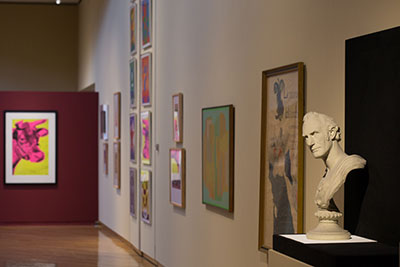 A view of the art on display at the Miami University Art Museum.
The Miami University Art Museum celebrates 35 years this fall.  Experience the arts via a sampling display of its diverse collection of more than 16,000 works. "35@35: A Museum Collects" is on display now. Robert Wicks, museum director, lectures on the history of the collection 5:30 p.m. Tuesday, Oct. 29.
During his lecture, "Collectors and Collecting: 35 Years of the Art Museum," Wicks examines how a passion for collecting impacted the museum. He will introduce some of the major donors and significant holdings that make up the permanent collection.

"35@35," on display through Dec. 14, features sculpture, paintings, textiles, prints and more by artists from all over the world including Pablo Picasso, Andy Warhol, Frank Stella, Joan Mitchell, Louise Nevelson and Salvador Dali.
Gallery talk
A gallery talk by Jason Shaiman, curator of exhibitions, will be held at 5:30 p.m. Tuesday, Nov. 19.  Shaiman presents "To Have and To Hold: Cherishing Our Collection," highlighting works on view in the exhibition "35@35: A Museum Collects." Works in this gallery represent the breadth and depth of the art museum's encyclopedic collection.

In addition to "35@35," the museum's fall exhibitions also include "Distributing Knowledge: The Printed Image" and "Pure Abstraction," and several ongoing exhibitions: "The Charles M. Messer Leica Camera Collection," "Art History at a Glance" and "Global Perspectives," all open through Saturday, Dec. 14.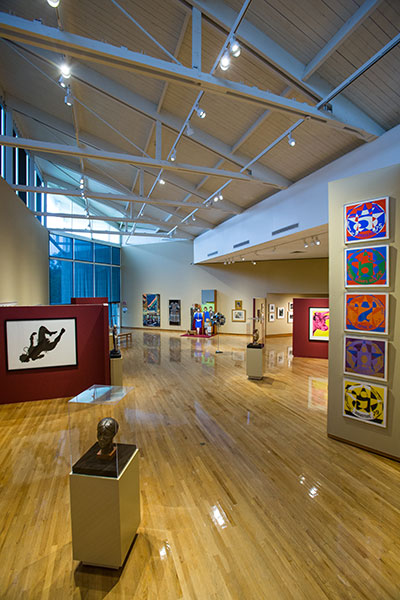 A view inside the Miami University Art Museum.
About the Miami University Art Museum
The Miami University Art Museum, designed by architect Walter Netsch of Skidmore, Owings and Merrill in Chicago, was completed in 1978. The one-story barrier-free structure was devised within Netsch's Field Theory, a strict geometric formula designed to promote a multifaceted involvement with the arts. The museum was strategically placed on three acres of scenic sculpture park grounds and includes a 115-seat auditorium, media alcoves for special displays and five separate galleries.  

The creation of the art museum was made possible by private contributions to Miami University's Goals for Enrichment capital campaign in the mid-1970s, started by Phillip R. Shriver, Miami's president at the time. Construction began on Dec. 4, 1968, and represented a $2 million portion of the total $14 million campaign.  

Major contributors instrumental in developing early support for the museum include Fred C. Yager (Miami '14), Walter I. Farmer (Miami '35) and Orpha B. Webster, former art department faculty member. The first exhibition at the museum featured a large collection of prints, decorative art, paintings, drawings and antiquities donated by Farmer.

The museum, located at 801 South Patterson Ave., is accredited by the American Alliance of Museums. It is free and open to the public. Gallery hours are 10 a.m.-5 p.m. Tuesday through Friday and noon-5 p.m. Saturday. For more information about the exhibitions or about how to become a member, contact the museum at  513-529-2232 or visit the website, www.MiamiOH.edu/Art-Museum.