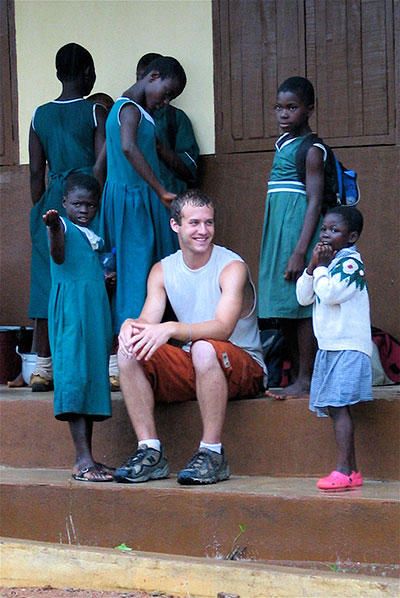 Nov 11, 2013
Miami ranks #3 in nationwide list for students studying abroad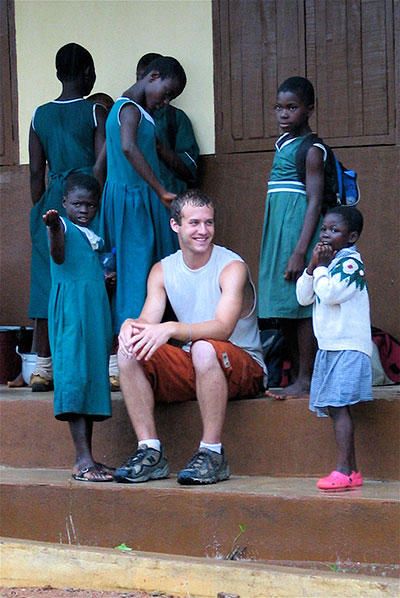 Since 1995, Miami students have spent summers in Ghana working alongside villagers to build bus stops, a library, a sheltered outdoor reading area, a guest house, school yard equipment and more. They also get to know villagers, including children.
Miami University ranks #3 nationwide among public doctoral universities for undergraduate student participation in study abroad programs. The results of the just-released Open Doors 2013 report by the Institute of International Education are based on figures from the 2011-2012 academic year.
About 38 percent of Miami undergraduate students study abroad by the time they graduate. Miami also ranks #23 nationwide among all universities for total number of students, both undergraduate and graduate, for study abroad participation.
Top destinations for Miami students include Luxembourg, the United Kingdom, Italy, Spain and China. The majority of students go abroad on one of Miami's faculty-led programs. Of the 1,797 students who studied abroad last year, 1,337 were in Miami programs.
Unique to Miami is the operation of a campus in Luxembourg. Last year, 225 students enrolled at the Miami University John E. Dolibois European Center (MUDEC) in Luxembourg.
In addition to the Luxembourg campus, Miami students can apply their scholarships and federal financial aid to sponsored, exchanged or co-sponsored programs with other, non-Miami semester study abroad providers.
Miami offers more than 350 co-sponsored programs that permit scholarship transfer, and airfare grants are available to students with financial need. Many of Miami's study abroad options are offered through the study abroad office in Miami's Global Initiatives department.