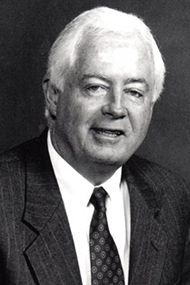 Jul 11, 2014
Miami mourns the loss of former president Paul Risser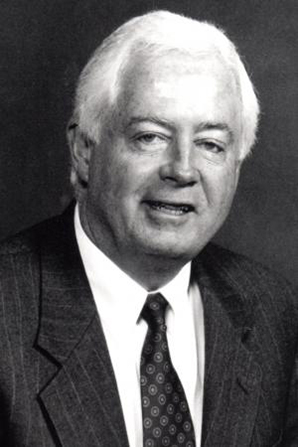 Paul Risser
Miami University President Emeritus Paul Risser, 74, died Thursday, July 10, in Norman, Okla. Risser served as Miami's president from 1993-1995.
While at Miami, Risser embraced technology and spearheaded an extensive initiative to provide a high-tech learning environment for students.  One key element was the implementation of campuswide data and video networks linking students and faculty.
Risser sensed that the rapid advancement of technology would soon change how we communicated, and he wanted to embrace the possibilities of those changes, said Richard Nault, Miami's vice president emeritus of student affairs.
"Paul Risser urged us to achieve excellence as a university, and he modeled that excellence. He led Miami in embracing technology. He was an active listener. He gathered diverse persons across campus at Lewis Place to brainstorm solutions to some of our most difficult problems.  He actively supported excellence in scholarship. We grew as a community because of his leadership," Nault said.
Risser's education career included serving as chancellor of the Oklahoma State System of Higher Education and as president of Oregon State University. In addition he served as chief of the Illinois Natural History Survey and provost and vice president for research at the University of New Mexico.
Risser served as National Science Foundation program director of ecosystem studies and as president of three professional organizations: the American Institute of Biological Sciences, the Ecological Society of America and the Association of Southwestern Naturalists. He was a fellow of the American Association for the Advancement of Science and the American Academy of Arts and Sciences with research on grassland and forest ecosystems, environmental planning and management, landscape ecology and global change.
He served in numerous organizations, and at the time of his death, he was serving as a member of the board of trustees at the Smithsonian National Museum of Natural History, vice chair of the board of trustees of Grinnell College and chair of Oklahoma's P-20 Council.
He is survived by his wife, Les; twin brother Jim (Barbara) of Austin; brother Ted (Trudy) of Grants Pass, OR; sons David (Holly) and Mark (Yola) of Dallas; Stephen (Kelly) of Fort Worth; Scott (Hilary) of Butte, MT; stepdaughters Amy (Randy) of Walla Walla, WA; Sarah (Bob) of Denver, CO; and 14 grandchildren.
Contributions may be made to the Paul G. Risser Scholarship Fund at the University of Oklahoma. Checks may be written to the University of Oklahoma Foundation, 100 Timberdell Rd., Norman, Oklahoma 73019.
A memorial service will be held 2 p.m. Monday, July 14, at First Presbyterian Church, Norman, Oklahoma.