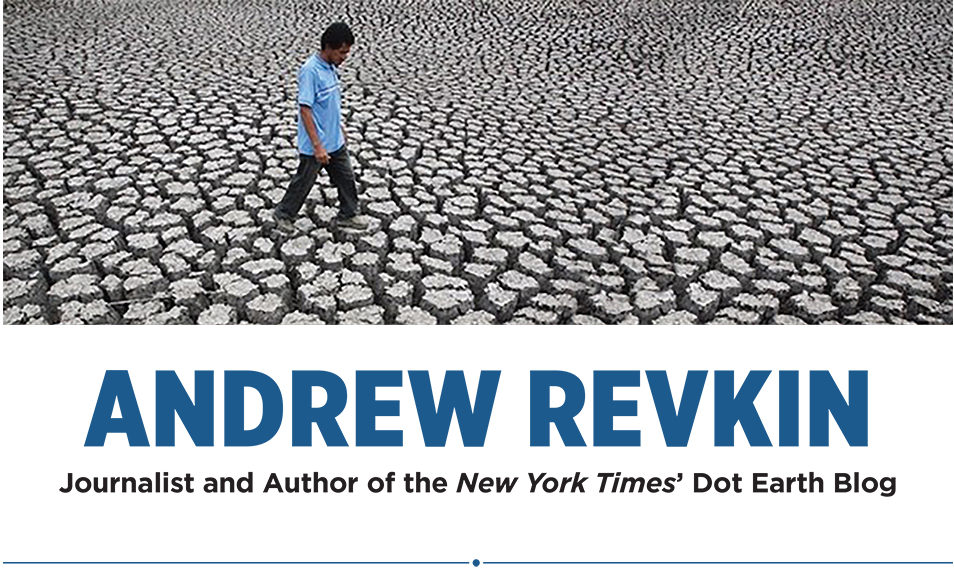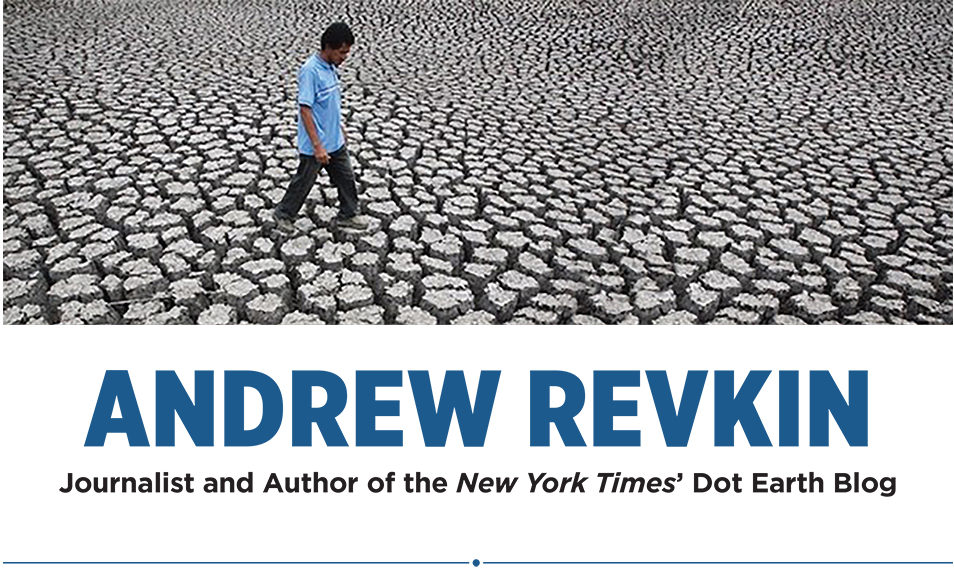 Sep 09, 2014
Award-winning writer Andrew Revkin opens Altman Program Sept. 15
Written by Susan Meikle, university news and communications, meiklesb@MiamiOH.edu. 
Andrew Revkin, award-winning writer and author of The New York Times' Dot Earth Blog, will present "Seeking a Good Path in the Anthropocene" at 5 p.m. Monday, Sept. 15, in the Wilks Theater of the Armstrong Student Center. His is the opening lecture in the Miami University Humanities Center's 2014-2015 Altman Program.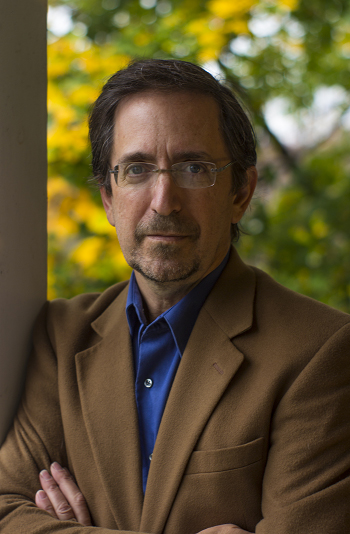 Award-winning writer Andrew Revkin headlines the Altman Program's Distinguished Lecture Series Sept. 15 (photo courtesy New York Times).
This year's Altman Program topic, "The Anthropocene: A New Era in Human-Environment Relations," explores the pressing challenges of an age in which human activity has overtaken natural geological processes.
Revkin is a prize-winning science reporter, writer and photographer.  He is the author of three books and more than 500 magazine and newspaper stories in The New York Times, Discover, the Los Angeles Times, The New Yorker, Science Digest and Rolling Stone, among others. 
He has covered the environment for The New York Times since 1995.
Revkin's books include The Burning Season, The North Pole Was Here and Global Warming: Understanding the Forecast.  He is also the author of the documentary "Arctic Rush." Two of his books have been made into films, including John Frankenheimer's 1994 award-winning adaptation of The Burning Season (1990).
His work has won top honors in science journalism, including awards from the National Academy of Sciences and the American Association for the Advancement of Science.  He has also been a Guggenheim Fellow and received several environmental and global citizenship awards.
Revkin is the first science reporter to win a John Chancellor Award for sustained excellence in journalism. 
The Altman Program Fellows, Scholars and Student Fellows
The Humanities Center steering committee selects a team of two Altman Fellows each year who work with six or more Altman Faculty Scholars, Altman Undergraduate and Graduate Fellows and visiting scholars in a yearlong interdisciplinary exploration of key issues in the humanities. 

The program includes a faculty seminar; a new upper-level course on the annual theme, team-taught by faculty fellows; an undergraduate fellows initiative, designed to promote excellence in undergraduate research; and a substantial program of public events. Public events are entirely supported with Humanities Center funding. 
The 2014-2015 Altman Program Fellows are Tom Crist, professor of biology and director of the Institute for the Environment and Sustainability, and Peggy Shaffer, associate professor of history and American studies.
The 2014-2015 Altman Scholars are:
Kevin Armitage, associate professor, Western program;
P. Renee Baernstein, professor of history;
Michelle Boone, associate professor of biology;
Andrew Hebard, associate professor of English;
Jonathan Levy, associate professor of geology and environmental earth science;
Roxanne Ornelas, assistant professor of geography and women's, gender and sexuality studies;
Luis Pradanos, assistant professor of Spanish. 
The 2014-2015 Altman Student Fellows are:
Susan Findley, senior zoology and classics double major and anthropology minor;
Tyler Groff, second year doctoral student in English;
Carly Kimiecik, senior health promotion and American studies double major;
Matthew Meeks, senior zoology major and global health minor;
Catherine Mazanek, sophomore American studies major; 
Thomas Yarcusko, junior English literature and German double major.

Altman Program schedule
Other notable visitors in the Altman Program Anthropocene series include historian Dan Smail; writer Janisse Ray; philosophy professor Dale Jamieson; Wes Jackson, president of the Land Institute; and the leading environmentalist Bill McKibben. 
View a program schedule here.