Planning a visit to campus?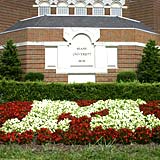 Find all the information you need here, including driving directions, maps, and transportation options for travel to and from Oxford.
We understand the vital role parents play in the college experience, and we want to partner with you to ensure your student's success at Miami. In addition to communicating your needs and concerns to University administration, we are here to educate you about student development and appropriate ways to help your college student become an independent and involved citizen.
If you have any questions or concerns, please feel free to contact us at parents@miamioh.edu.
Announcements
FAMILY WEEKEND 2014 DATES ANNOUNCED:  October 24-26, 2014 - Football vs Kent State, Saturday, October 25, 2014, 2:30 p.m.  Additional activities will be posted on the Family Weekend website (miamioh.edu/familyweekend/) as they become available.
ATTENTION PARENTS OF NEW STUDENTS: In order to view your student's education record, he/she must grant access. The student is notified of your request via email and must complete the request for access to his/her data. To begin the process, see Request Access to a Student's Personal Records.
For information on managing your student's account (including accessing and/or paying bills online) visit the Office of the Bursar.
Mark Your Calendar
Access the academic schedule for upcoming semesters, scan a special planning calendar just for families, or get details about Family Weekend.

Be Informed
Access topics of special interest to parents, including fire safety, computing, and student accounts.

Call for Answers
Find out who to call for answers to frequently asked questions about everything from advising and course registration to student conduct and parking regulations.

Find Transportation
Are you flying into the area? Is your student coming home for Spring Break? Find options for getting to and from campus as well as transportation around Oxford.

Seek Medical Help
Help your student get access to medical treatment during non-business hours.

Stay in Touch
View the monthly newsletter or submit change of address information. You can also view the Residence Hall Directory or find out how to send special greetings from home.

Meet the Parents
Meet the parents of some current Miami students and learn about the work of the Parents Council, which includes the Miami Family Fund and Student Service Awards recognizing outstanding service and leadership.