Ellen Paxton is the Senior Director of External Relations and Communications at Miami Regionals. Paxton was born and raised in Guatemala City, Guatemala but now lives in Liberty Township with Jim, her husband, Noah, her son, and Lily her cat.
Paxton holds a Bachelor of Science in Sport Management from Indiana State University and a Master of Arts in Sports Administration from the University of Northern Colorado.
Not only has Paxton headed up the new Office of External Relations and Communications but she's helped raise funds for the upcoming Career Services Suite at the Middletown campus and has the first two named professorships at the Regionals.
Aside from the Regionals, she is the Vice Chair of Pastoral Council at her church, St. Maximilian Kolbe Catholic Church and is on the Advancement Committee and a Boys Volleyball Coach at Mother Teresa Catholic Elementary School.
Paxton loves what the Regionals is about and that's high-quality education at an affordable price, "I firmly believe that education is the solution to the majority of the world's problems."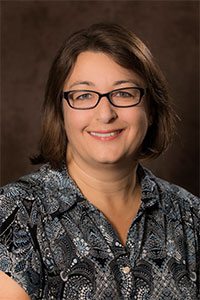 Senior Director of External Relations and Communications