Laurie Werner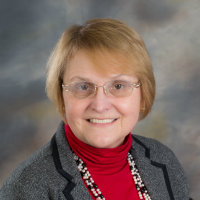 Associate Professor
Office
Hamilton Campus, 301 Mosler Hall
513-785-3136
Teaching and Interests

Laurie has a BS in Physics from Le Moyne College in Syracuse NY, a MS in Bioengineering from the Polytechnic Institute of New York, Brooklyn, NY (now called New York University Polytechnic School of Engineering), an MST in Biology (permanent secondary teaching certificate in Physics, General Science, Chemistry, Mathematics, and Biology) from the State University of NY at Binghamton (now called Binghamton University).
Her most recent research interests have been focused on Information Security, from the perspective of secure programming and end users responsibilities for secure computing. She has most recently published papers about teaching information security and computing pedagogy and two of her co-authored publications have received awards.
Laurie prefers to teach the programming and software development courses (CSE 174, CSE 271, CSE 153). She has also taught service courses based on MS office (CIT 154, CSE 148), information security, (CIT 286, CIT 358), and data communications (CSE 283, ENT 298) and enjoys those as well.
In 36 years at Miami, Laurie has been Acting/Interim Chair of CIT three times and has also been the Chief Departmental Adviser for CIT. Her first 21 years at Miami were in Systems Analysis, now Computer Science and she has taught on all three campuses. She has served on a variety of committees in the university, from the university committee on Faculty Rights and Responsibilities to departmental committees such as curriculum, and promotion and tenure. She was active in the Midwest Consortium for Computing Sciences in Colleges from 1995-2010, holding administrative positions such as Regional Registrar, Conference Chair, and Conference site chair. She reviews papers regularly for CCSCMW and have been on the Editorial Board for the Information Systems Education Journal for 5 years. She has also done private consulting for a medical practice (surgery and OBGYN) in Hamilton, a global data exchange/interoperability company, and a paper industry software consulting firm.