Caryn E. Neumann, Ph.D.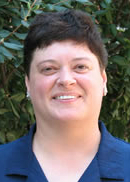 Senior Lecturer
Affiliate, Department of History
219 Johnston Hall
513-727-3497
neumance@MiamiOH.edu
Dr. Caryn E. Neumann holds a Ph.D. in U.S. Women's History from The Ohio State University.  She is an affiliate in the Department of History. She has published books on African American and Latino history as well as a reference book on sexual crime. She is currently working on fan relationships to women in comic books.  In 2014, she won Miami's Scholar's and Artist's Award for her scholarship.
Education
Ph.D., The Ohio State University
M.A., History, Florida Atlantic University
B.A., History with a minor in Women's Studies, Florida Atlantic University
A.A., Business Administration, Palm Beach Community College (now Palm Beach State College)
Social Media
Twitter: https://twitter.com/HistoryGaga