Caryn E. Neumann, Ph.D.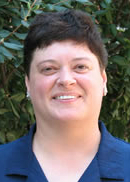 Senior Lecturer
Interdisciplinary and Communication Studies
Affiliate, Department of History
Affiliate, Department of Global and Intercultural Studies (Black World Studies)
Affiliate, Women's, Gender, and Sexuality Studies
219 Johnston Hall
513-727-3497
neumance@MiamiOH.edu
Dr. Caryn E. Neumann is a Lecturer in the Department of Interdisciplinary and Communication Studies at Miami University of Ohio Regionals. She has served on Miami's Center for Teaching and Learning at the Middletown campus and is one of Miami's Master Advisors. Her publications include works on African American and Women's History. Neumann is a Certified Interpretive Guide and a book review editor for H-FedHist, which continues her involvement with Public History. She is currently working in the area of popular culture, specifically festivals and Comic Book Studies.
Education
Ph.D., The Ohio State University
M.A., History, Florida Atlantic University
B.A., History with a minor in Women's Studies, Florida Atlantic University
A.A., Business Administration, Palm Beach Community College (now Palm Beach State College)
Social Media
Connect with Dr. Neumann on the following social media sites:
Academia.edu: https://muohio.academia.edu/miamiohacademiaeduCarynNeumann 
LinkedIn: https://www.linkedin.com/in/carynneumann
Twitter: https://twitter.com/HistoryGaga