Sara Burke, MSN, RN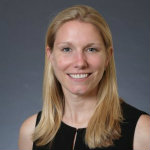 Assistant Professor
Burkesj2@MiamiOH.edu
132 University Hall
513-785-7732
Education
MSN, Xavier University
BSN, Xavier University
Professional Experience
Pediatric Nursing
Critical care
Cardiac/Congenital Heart
Nursing Education
Teaching
Sara has experience teaching didactic courses in pathophysiology, pharmacology, and critical care nursing. She also have experience teaching clinical courses in pediatrics, critical care, nursing assessment, community nursing, and mental health.
Service
President of the Sigma Theta Tau International Omicron Omicron Chapter 
President of the University of Cincinnati College of Nursing Graduate Student Association
Scholarship
Peer Reviewed Poster Presentations
Miller, E. & Burke, S. (2016, August). INANE Editor Best Practices. Poster presented at the 35th Annual Meeting of the International Academy of Nursing Editors: London, England.
Lee, G., Burke, S., Ali, A., & Jaja, C. (2017, March). Scientific paradigms and nursing research: The theory-practice gap. Poster presented at the Midwest Nursing Research Society Annual Research Conference: Minneapolis, MN.
Burke, S. J. (2015, August). Patient Outcomes Before and After Implementation of Tele-ICU. Cincinnati VA Medical Center: Cincinnati, OH.
Selected Publications
Miller, E. T. & Burke, S. J. (2017). INANE editor best practices. Nurse Author & Editor 27(1).
Burke, S. J. (2016). Generating middle range theory: A book review. Research and Theory for Nursing Practice, 30(2).
Current Research
2017- Development and Psychometric Testing of the Quality of Developmental Care Scale
Awards
As the recipient of grant funding, Ms. Brown is studying Incivility in Nursing Education. Future research interests include a project she is developing on the use of wheelchair quilts to increase communication among persons with dementia.