Choose your Miami University path to success. Our regional campuses and locations provide bachelor degree options within in-demand fields for our region. More than 35% of our students are age 23 and over. With day, evening, online, and distance learning options, adult students may choose to enroll in a schedule convenient for maintaining employment, family and community obligations. Nearly one third of our student population takes courses on a part-time basis, and our online-only student population is growing as we continue to transition courses and degrees for E-learning. With so many options at Miami University's regional locations your degree is within reach. You will discover the difference a Miami University degree makes as you enter a new career or seek advancement in your current profession.
Admission Policy
Miami University's regional locations have an open admission policy for first-time college students. You will be admitted if you have earned a diploma from a secondary program chartered by the state board of education, a General Educational Development (GED) diploma, or if you are alternatively-educated.
ACT/SAT test scores are required from individuals who graduated from high school within the past two years.
Home school students may be required to submit additional documentation. Contact the Office of Admission at Hamilton (513-785-3111) or Middletown (513-727-3216) for more information.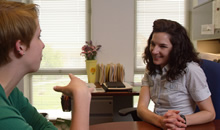 Miami University provides exceptional academic advising services for our Regional Campus students. Through a faculty and staff advising model, you will be able to plan your degree completion accordingly, understand the sequences required for courses, and plan your timeline to completion.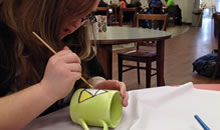 The student life at Miami is inclusive and engaging. Whether it's in community and civic engagement, student organizations, athletics or the arts, there's a place for you!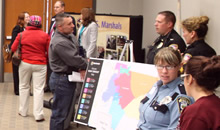 Your future career awaits. Miami University graduates are highly appreciated in their field. Whether you are attending college for the first time to seek education and preparation to start a new career, or you are returning to college to advance your current career, Miami University's regional locations provide outstanding career services and planning support.