How to Make Web Content Accessible
Accessibility refers to the ability for everyone, regardless of disability, to access, engage, use and benefit from the information provided within the environment. In today's society, the use of technology and Web based delivery of information has become an essential part of our lives.
At Miami University, we value and serve a diverse audience that relies on the Internet and technology for many aspects of life. Acknowledging this fact, the University is committed to ensuring that instructional materials, technology, and information that are used will become more accessible and usable for everyone by compliance with WCAG 2.0 AA guidelines. 
Therefore, when you upload your constitution and/or other documents into the Hub, your organization should follow these guidelines.
Quick Guidelines
For websites (e.g. The Hub, other external sites)
Provide descriptive surrounding text or images, image of text that has a meaning.
Make sure that there is enough contrast between the text and the background of the page.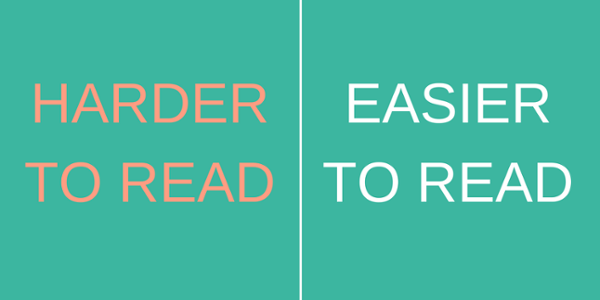 Make links descriptive so that they are understood out of context. Avoid using non-descriptive phrases like:

click here
here
more information
more details
etc.
Instead, try something like Visit Title of Linked Page for more information.
Use table headers and caption for data tables.
Use headings and sub-headings instead of just increasing font size and bolding. Start with H1 (or Heading1) and then use H2 (Heading2), then H3 (Heading3) and so on.
If you upload document, PDF is the best format.
For documents (e.g. Word or PDF files):
Use a San Serif font (e.g., Arial, Helvetica).
Create headings and subheading using the built-in heading features of the authoring tool. Avoid providing empty headings.
Present data in bulleted or numbered lists, rather than tables.
Do not convey information solely through color. Provide additional visual cues.
Colors that are used should have sufficient contrast. Black text on white background is the best.
If you add an image to your document, provide alternative text for the image that describes it.
If you provide a hyperlink in your document to website, use text that describes what the user will see when they click on the link. Avoid using phrases like "click here", "here", "more", "more info", "more details", etc.
Convert to PDF if you use Word options using "Save as" option

Select "Save As"
Choose the format as PDF

Contact Access MU if you need your document review.
Resources