Office of the Assistant Vice President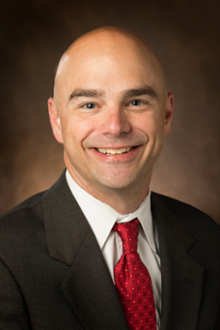 Scott Walter, Assistant VP for Student Affairs
About the Assistant Vice President
Scott L. Walter joined Miami University in August 2010 as Assistant Vice President for Student Affairs. He has over 20 years of Student Affairs experience prior to Miami.
He is charged with providing leadership for the overall administrative area of Student Life, comprised of the Armstrong Student Center, Community Engagement and Service, Student Activities and the Cliff Alexander Office of Fraternity and Sorority Life, Off-Campus Outreach and Communication, the Women's Center, and the Harry T. Wilks Leadership Institute. He is responsible for establishing collaboration with students, faculty, staff, and others with the goal of enhancing student success by creating an engaging environment.
Dr. Walter earned his doctorate and masters degrees from the University of Arkansas and his B.S. from the University of Southern Mississippi.
About the Office
The Assistant Vice President for Student Affairs - Student Life has administrative oversight for student engagement, and leadership development.
Armstrong Student Center
Cliff Alexander Office for Fraternity and Sorority Life and Leadership
Community Engagement and Service
Diversity Affairs
Harry T Wilks Leadership Institute
Off-Campus Outreach and Communication
Student Activities
Women's Center