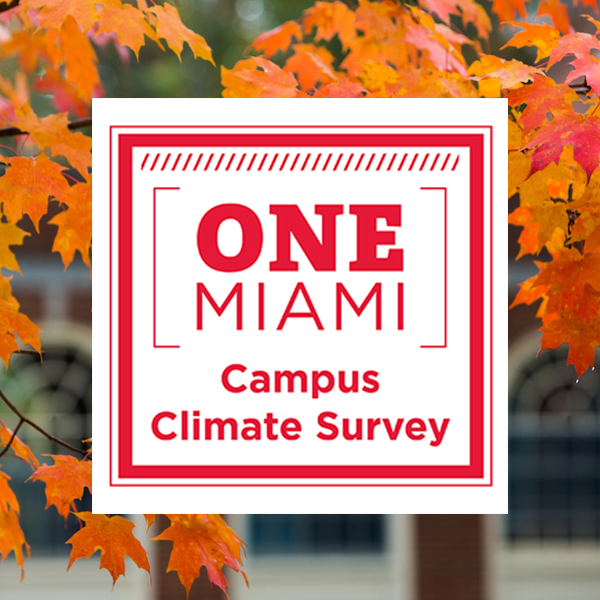 The development of a comprehensive, externally implemented climate survey such as the one Miami has undertaken typically takes an average of two years. However, this initiative will involve a more aggressive timeline, with survey development and implementation in 2017 and results in Spring of 2018. The project comprises four primary phases:
Spring 2017—Focus groups are conducted. Participants will receive letters of invitation.
Spring/Summer 2017—Survey is developed.
Fall 2017—Input is sought from all students, faculty, and staff.
Sept. 26–Nov. 3—Survey is live.
Spring 2018—Survey results are reported.