6-15-20 Message to Community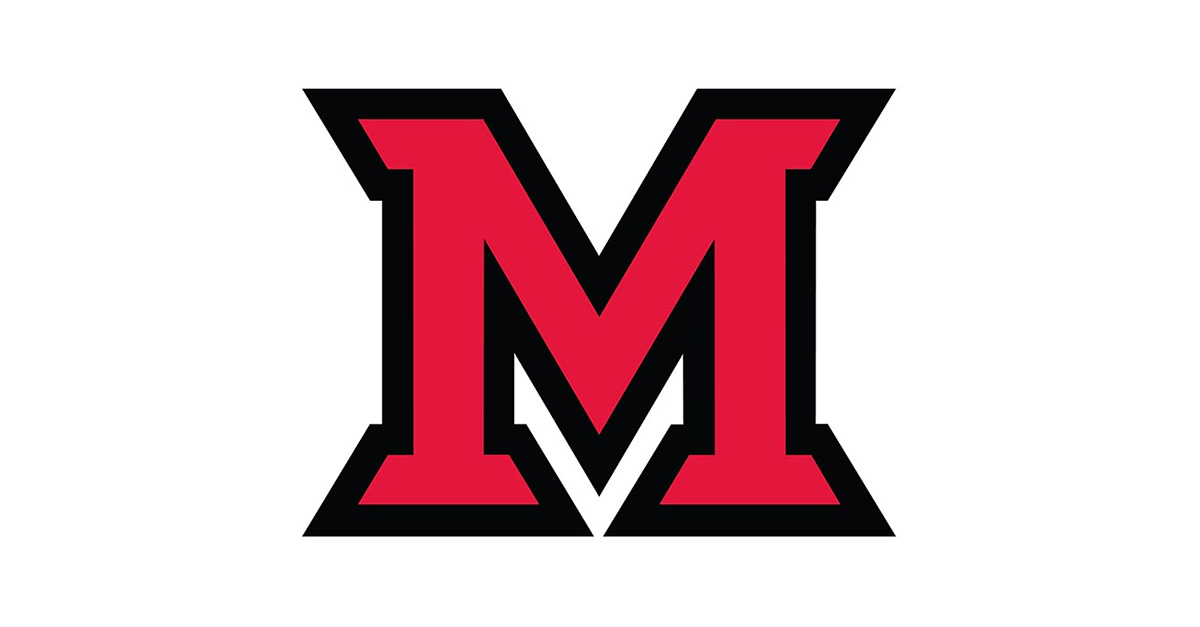 Jun 15, 2020
Dear Colleagues,

Here are a few brief updates to start the week. We continue to work on return to campus, budget, and planning for the coming academic year in addition to thinking through actions we can take to make Miami a more inclusive, equitable, and diverse campus. Updates will continue throughout the summer.

To check out what is happening, see Safe Return to Campus Planning and Coordinating Committee. Topics for today:
Some stories about how Miamians are responding to COVID-19
Libraries re-starting some services via curbside pickup and electronic delivery
Updates from our IT team
Some results from a national survey of students about online learning
Fall calendar now updated on academic calendar web site
Some good news Miamian stories
Here's the story of an amazing young Miami alumna who already is applying her talents to create solutions. Sara Al-Zubi '19 is at Harvard Medical School and is leading a team to battle global misinformation about the coronavirus outbreak. The team has translated simple coronavirus infographics into at least 12 languages, including Arabic and Turkish. Kudos to Sara and to all Miami alums who are making a difference.
Ingenuity comes in many forms, as Miamians are proving in the COVID-19 era. Researchers in our Mechanical & Manufacturing Engineering Department have designed a hands-free door opener to limit contact with surfaces and keep students, faculty and staff healthy. Keep those creative ideas coming, everybody!
Miamians have dealt with the upheavals of the COVID-19 pandemic in so many different ways. This story and video, produced by students in Assistant Professor Andy Rice's documentary film production class, shows students adapting and learning. This kind of perseverance and creativity will carry us forward to survive and thrive.
Teaching laboratory courses is among the most challenging transitions to online learning, and associate teaching professor Meredith Erb of the department of chemistry and biochemistry used video and online tools to benefit students in her organic chemistry lab sections. Erb and the team of teaching assistants recorded videos of the TAs performing the experiments, embedding key data (such as masses and melting points) in the videos and making the videos and accompanying experimental data available on the Canvas course site. More than 200 students in the various course sections could watch the experiments, analyze the data, draw conclusions and write lab reports remotely. "I definitely plan to continue making videos of these core techniques so students can participate in the labs and perform their own data analysis," Erb said.

2. Libraries Curbside pickup
As promised, we've announced our new curbside pickup service on the Libraries website.

Beginning Tuesday, June 16, Miami students, faculty, and staff will be able to request and pick up materials from the Libraries' physical holdings on the Oxford campus through a new curbside service.

Students, faculty, or staff simply place a hold on the items they need, select "King Curbside" as the pickup location, and then receive an email when their items are ready for pickup. Once they're notified their items are ready, users drive up to King on Tuesday or Thursday between 1-5 p.m., park in the newly-designated spot in the King parking lot, and call 513-529-2433. Library staff then bring the items out and load them into the trunk.

Since the Hamilton and Middletown campus libraries and SWORD remain closed, this service is only available for materials at the Oxford campus libraries for now — King, Amos Music, Wertz Art & Architecture, & BEST.

For safety, staff processing holds and bringing out materials will wear masks, wash hands frequently, and stay at least six feet away from each other and library users — whom we also encourage to wear masks and remain at a distance. Staff are also following all other university guidance including daily temperature taking and self-monitoring for COVID-19 symptoms.

Document delivery - The Libraries are also running a document delivery service through which students, faculty, and staff can request digital copies of print works held in our collections — e.g., articles and selections from books. We've set up an online form for those requests.

Electronic reserves and streaming video reserves - Curbside pickup and document delivery work together to fulfill individual scholarship needs. To support instructors, the Libraries also provide access through streaming video reserves and electronic reserves. Through electronic reserves, we provide faculty and students access to textual works (e.g., books, journal and newspaper articles) we don't currently have available electronically via Canvas. These requests are also handled through an online form.

3. IT Updates

Banner 9 - We are going to kick off the the rest of the upgrade to Banner 9. Last year, we tackled what is called "INB", now Ellucian has the other half of our Banner tools available, and we will be upgrading "SSB", which is the self-service side of Banner. While a lot of the work will be with Brent and David Creamer's teams, I want you all to be aware that you'll hear about, and potentially be engaged at times as we work on the upgrade. We know there's a lot going on, and we'll be sensitive to that, but this is one where we don't want to be left hanging on to Banner 8.
Scantron end of life - We will be discontinuing scantron grading earlier than we had anticipated and will announce that we are not resuming it this fall. While we were on a slower path forward before the pandemic, we stopped processing scantrons as we all went home. Hybrid instruction means that scantrons, which require in person testing, involve handling lots of paper, moving them between buildings, and other manual interactions don't make sense going forward.

4. National Online Learning Survey
In the wake of COVID-19, higher education institutions faced a daunting new set of challenges stemming from the transition to online classes. To assist colleges and universities in making a successful transition across the spring, Hanover Research conducted a survey of more than 26,000 college and university stakeholders – including students, their parents, and faculty and staff - on their perceptions of and preparedness for online learning. The survey explored stakeholders' prior experience with online courses, the impact of moving to an online environment, desired features for online classes, and concerns regarding COVID-19.

This report presents the aggregated results from the survey:
Despite prior experience with virtual courses, students feel less comfortable with online learning than faculty.
Parents and undergraduate students are the most likely to report a negative impact of transitioning to virtual classrooms, as well as being most concerned about the quality of online instruction. To address this, Hanover recommends Implementing best practices in online learning and clearly communicate these efforts to stakeholders to regain their confidence
Students feel less motivated and less engaged in online courses, and faculty want more guidance on how to engage students in a virtual environment. To address this, we can promote student-centered processes and foster student autonomy to boost their motivation and engagement levels.
Students and faculty consider access to devices as well as both recorded and live lectures to be most critical to online learning, yet institutional support for these key components nationally has not been very effective.
Provide loaner devices to students and staff who may require them as well as structured guidance to faculty on delivering and capturing online lectures.
Besides academic performance, students are concerned about mental and emotional health. We need to ensure adequate student access to mental and emotional health resources, coordinate virtual gatherings or activities to ease the hardship inflicted by social isolation.

5. Fall Academic Calendar

The fall academic calendar is updated on our academic calendar web page.

Many thanks,
Jason Osborne