Meet Some of Our New Faculty 2017-18
New faculty for the 2017-18 academic year briefly describe their research and teaching interests.
Robert Baker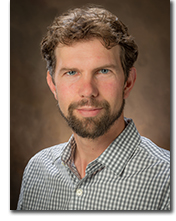 Department of Biology
Dr. Baker (PhD, University of Colorado) was a NSF Postdoctoral Fellow at the University of Wyoming. He is an evolutionary developmental biologist who studies the development of branching patterns and the evolution of morphological diversity in plants. Dr. Baker employs a variety of methods including genomics, microscopy, and physiological approaches to study development, phenotypic variation, and evolution in both natural and crop plant systems.

Konstantinos Beros
Department of Mathematics
Dr. Beros (PhD, University of Wisconsin-Madison) was a Postdoctoral Fellow at the University of North Texas. He has more than a decade of experience teaching college mathematics — primarily first and second year calculus courses. Dr. Beros has a deep commitment to student success and is excited to bring his enthusiasm for teaching mathematics to Miami University. As a researcher, he works in the field of mathematical logic. His papers are published in The Journal of Symbolic Logic, Fundamenta Mathematicae, and The Notre Dame Journal of Formal Logic.

Daniele Fioretti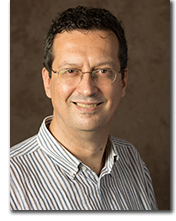 Department of French and Italian
Dr. Fioretti (PhD, University of Wisconsin-Madison) conducts research on modern and contemporary Italian literature and Italian cinema. He wrote a book on Industrial literature in Italy between the 1930s and 1980s (Carte di fabbrica: la narrativa industriale in Italia 1934-1989), and a book on Utopian literature in Postwar Italian literature (Utopia and Dystopia in Postwar Italian Literature, Palgrave MacMillan 2017). Dr. Fioretti also edited and published the letters written by Paolo Volponi to Pier Paolo Pasolini in the book Scrivo a te come guardandomi allo specchio. Having published numerous articles and book chapters on Italian literature and cinema, he is currently working on the influence of biopolitics, posthuman studies, and new Italian thought on 21st century Italian cinema.

Jason Gaddis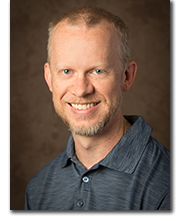 Department of Mathematics
Dr. Gaddis (PhD, University of Wisconsin-Milwaukee) was a Teacher-Scholar Postdoctoral Fellow at Wake Forest University. He is an algebraist specializing in noncommutative invariant theory and noncommutative algebraic geometry. Dr. Gaddis studies how certain invariants can be applied to classification problems. His current research is focused on classifications of certain "quantum algebras" that arise in quantum mechanics as well as the study of Calabi-Yau algebras derived from string theory. Prior to getting his PhD, he taught high school mathematics in Baltimore, Maryland.

Captain Marc Gifford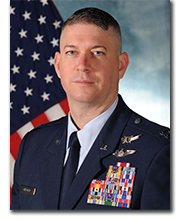 Air Force ROTC Program
Captain Gifford (Masters in Public Administration, University of Oklahoma) enlisted in the United States Air Force in 1999 and qualified as aircrew on the E-3 Sentry and later attended Officer Training School where he earned a commission in 2008. His experience include duties as an ICBM Launch Officer and an Intelligence Officer. Captain Gifford is currently responsible for the recruiting, training and teaching of officer candidates leading to the commissioning as second lieutenants for those who complete the program.

Jessica Gordon-Burroughs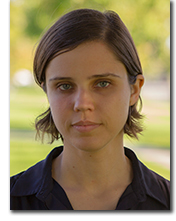 Department of Spanish and Portuguese
Dr. Gordon-Burroughs' (PhD, Columbia University) research and teaching focuses on book and film materiality and media studies in Latin/o America. Gordon-Burroughs' manuscript Visible Matter: Politics of the Copy, the Canon, and the Reader in Cuba, Venezuela, and Chile (1960-Present) reconstructs through period sources, critical essays, fiction, photography and film the hallowed, yet troubled, status of the State-sponsored book in Cuba, Chile, Venezuela, and Puerto Rico. She is currently researching the material (and im-material) lives of film objects in Latin/o American film archives.

Collin Jennings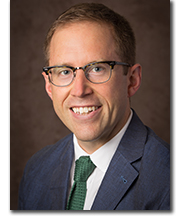 Department of English
Dr. Jennings (PhD, New York University) did his postdoctoral work at Bard College. He works on eighteenth-century British literature using computational methods to explore textual patterns in genres that experimented with new forms of arrangement. His research examines how linguistic and medial features observed in 18th-century writing can be read in relation to digital forms of organizing cultural knowledge.

Tereza Jezkova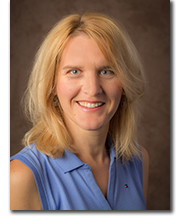 Department of Biology
Dr. Jezkova (PhD, University of Nevada, Las Vegas) did her postdoctoral work at the University of Arizona. She is a global change biologist who studies species responses to climate change by examining shifts in the geographic ranges of animals and genetic changes in populations over time. Dr. Jezkova has examined the genetic and ecological basis of range shifts in a variety of vertebrate and invertebrate animals, and employs a range of techniques including genomics, spatial statistics, geographic information systems, and niche modeling.

Vrinda Kalia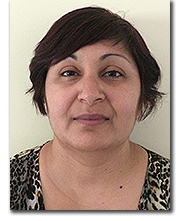 Department of Psychology
Dr. Vrinda Kalia (PhD, Clark University) was previously an assistant professor at Worcester State University and then a visiting assistant professor at Miami University. She studies the relation between cognitive control and emotion control and examines the role of contextual forces (like family, culture, language environment, stress) that shape the development of emotion regulation and executive functions. Dr. Kalia's research interests are inherently interdisciplinary, intersecting educational psychology, cultural psychology, cognitive psychology, and neuroscience.

Wei Liu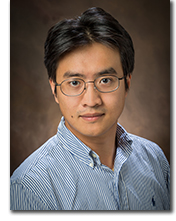 Department of Chemistry and Biochemistry
Dr.Liu (PhD, Princeton University) did his postdoctoral work at the University of California, Berkeley. He is an organic chemist who develops novel methods to address unsolved problems in organic synthesis and sustainable energy. Dr. Liu employs a variety of methods, including synthetic organic chemistry, electrochemistry and inorganic chemistry to conduct new transformations that allow the direct conversion of earth-abundant feedstocks into value-added products.

Jessica McCarty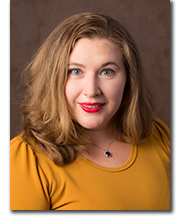 Department of Geography
Dr. McCarty (PhD, University of Maryland, College Park) is an expert in geospatial technology, including remote sensing, GIS, data mining, and spatial statistics. She applies this geospatial technology expertise to agriculture and food security, climate-smart agriculture, wildland and prescribed fire, natural resources, land-use/land-cover change, air quality, greenhouse gas emissions, black carbon and short-lived climate pollutants, climate adaptation and mitigation, app development, and UAVs. Dr. McCarty's current research is across all scales, from local to global, with projects in sub-Saharan Africa, Eurasia, Europe, North America, South America, Oceania, South Asia, Southeast Asia, and the Arctic.

Abigail Matthews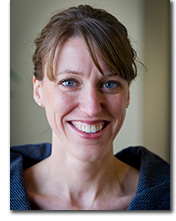 Department of Political Science
Dr. Matthews's (PhD, University of Iowa) research and teaching interests encompass American political institutions with a focus on judicial politics, network analysis and the law, state politics, and quantitative data analysis. She received a law degree from Michigan State University College of Law and a bachelor's degree in government from Smith College.

Wayne Nirode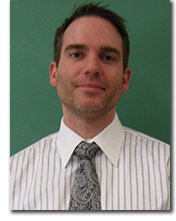 Department of Mathematics
Dr. Nirode (PhD, Ohio University) teaches undergraduate and graduate content courses for K–12 mathematics teachers. His primary area of research is the teaching and learning of high school geometry. Prior to coming to Miami University, Dr. Nirode taught high school mathematics and economics for 20 years at Troy High School in Troy, Ohio.

Arnold Olszewski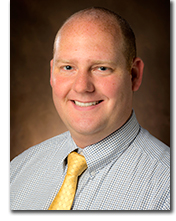 Department of Speech Pathology and Audiology
Dr. Olszewski (PhD, University of South Florida) did his postdoctoral work at the University of Cincinnati. Heis a speech-language pathologist and researcher who studies language and literacy development in young children. He has worked on several federally funded projects to develop preschool-based interventions for vocabulary, syntax, alphabet knowledge, and phonological awareness. Specifically, Dr. Olszewski utilizes principles of implementation science to promote evidence-based practices in clinical and educational settings. Currently, he is exploring literacy-related interactions between parents and children with chronic illness.

Andrew Peck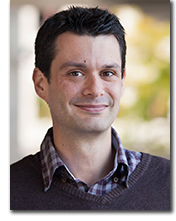 Department of Media, Journalism, and Film
Dr. Peck (PhD, University of Wisconsin-Madison) is a media scholar and ethnographer whose research focuses on how digital media offer new possibilities for persuasion and everyday communication. His current research examines how online communities circulate and contest knowledge using Internet memes and how hoaxes, rumors, and urban legends develop and circulate across networks. Dr. Peck's work has appeared in the International Journal of Communication, the Journal of American Folklore, and in the edited collection Hashtag Publics.

D. Andy Rice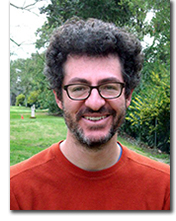 Department of Media, Journalism, and Film
Dr. Rice (PhD, University of California, San Diego) was the ASPIRE Postdoctoral Fellow in Socially Engaged Media, University of California, Los Angeles. He is a media theorist and nonfiction filmmaker who researches reenactment subcultures alongside documentary films that employ reenactment techniques. Dr. Rice has worked on collaborative media projects about sustainability and the built environment, food systems, rape culture, and minority cinemas. Recent film titles include Spirits of Rebellion (2016, 101 min.) and Unhooked (2017, 24 min.). His current book project is titled Performative Camerawork: Documentary Theory for Digital Culture.

Adam Richard Rottinghaus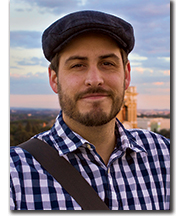 Department of Media, Journalism, and Film
Dr. Rottinghaus (PhD, University of North Carolina at Chapel Hill) is a critical, media, and cultural studies scholar who researches strategic communications and emerging technologies that blur business and consumer cultures. For over 15 years, he has worked as a graphic designer and art director specializing in print, web, and multimedia production, as well as marketing strategy and brand management. Dr. Rottinghaus has published in the International Journal of Communication and the Journal of Cultural Economy. He is preparing a book manuscript that traces contemporary branding and business-to-business marketing through a cultural history of technological exhibitions.

Naaborle Sackeyfio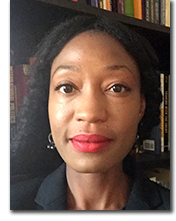 Department of Global and Intercultural Studies
Dr. Sackeyfio's (PhD, City University of New York, The Graduate Center) research focuses on energy access and resource politics, the dynamics of gender and more broadly sustainable development in sub-Saharan Africa, with a primary concentration on West African states. Her forthcoming book, Energy Politics and Rural Development: The Case of Ghana, examines the intersection between energy access and rural development along with select countries in sub-Saharan Africa where an electricity divide is ubiquitous.

E. Carlo Samson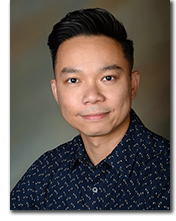 Department of Physics
Dr. Samson (PhD, University of Arizona) did postdoctoral work at the Georgia Institute of Technology and Los Alamos National Laboratory. He is an experimental atomic, molecular, and optical physicist with extensive experience in the field of ultracold atomic gases, optical microscopy, and applied optics. Among Dr. Samson's accomplishments are the development of a technique for the controlled creation and manipulation of a vortex and anti-vortex pair in Bose-Einstein condensates (BECs), and the experimental observation of the dynamics of a vortex dipole in a BEC. More recently, he has been using BECs to develop portable interferometry-based matter wave inertial sensors.

Damon Scott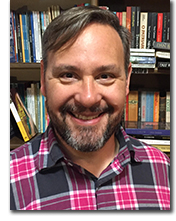 Department of Geography
Department of Global and Intercultural Studies
Dr. Scott (PhD, University of Texas at Austin) is an urban historical geographer who researches the intersections of gender, sexuality and urban planning in post-war America. His work is informed by urban studies, cultural geography, and queer studies and has appeared in the Journal of Urban History, the Journal of Urban Planning History, and Planning Perspectives. His current book project The City Aroused examines the impact of urban redevelopment on the sexual geography of post-war San Francisco.

Alim Sukhtayev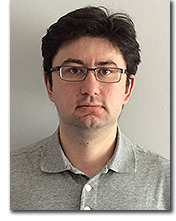 Department of Mathematics
Dr. Sukhtayev (PhD, University of Missouri-Columbia) did postdoctoral work at Texas A&M University and Indiana University. His research interests lie in applied analysis, partial differential equations and infinite dimensional dynamical systems, with emphasis on problems related to stability theory, operator theory, and infinite determinants. More recently, Dr. Sukhtayev has been working on topics such as pattern formation in reaction-diffusion models and stability analysis of shock profiles for the Boltzmann and BGK equations.

Marine Cpt. Garrett Vick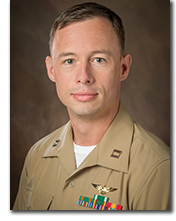 Department of Naval Science
Marine Cpt. Garrett Vick (BS, Texas Tech University) has over 8 years of commissioned service in the United States Marine Corps. He has over 800 flight hours in the UH-1Y Venom, has served as Information Management Officer, and has extensive leadership and warfighting experience.

Xin Wang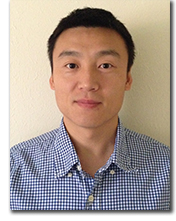 Department of Microbiology
Dr. Wang (PhD, University of Hawaii at Manoa) did his postdoctoral research at Texas A&M University. He is a microbiologist whose expertise lies in microbial metabolism and metabolic engineering. Dr. Wang's research focuses on systems metabolic engineering, applying various synthetic and systems biology tools to engineer microbes for applications in medicine, energy production, and environment protection. His current research utilizes cyanobacteria to directly fix CO2 to produce various plant derived secondary metabolites.

Qingcong Yuan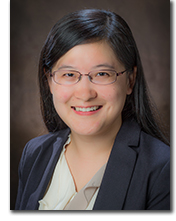 Department of Statistics
Dr. Yuan (PhD, University of Kentucky) completed her undergraduate studies in statistics and finance at Shandong University before beginning her graduate studies at UK. Her dissertation focused on informational measures to reflect the dependency between two random vectors, and applications in big data. She has applied her statistical and programming skills to problems in computational biology.