Discover the Sciences event highlights CAS math and natural science offerings for prospective students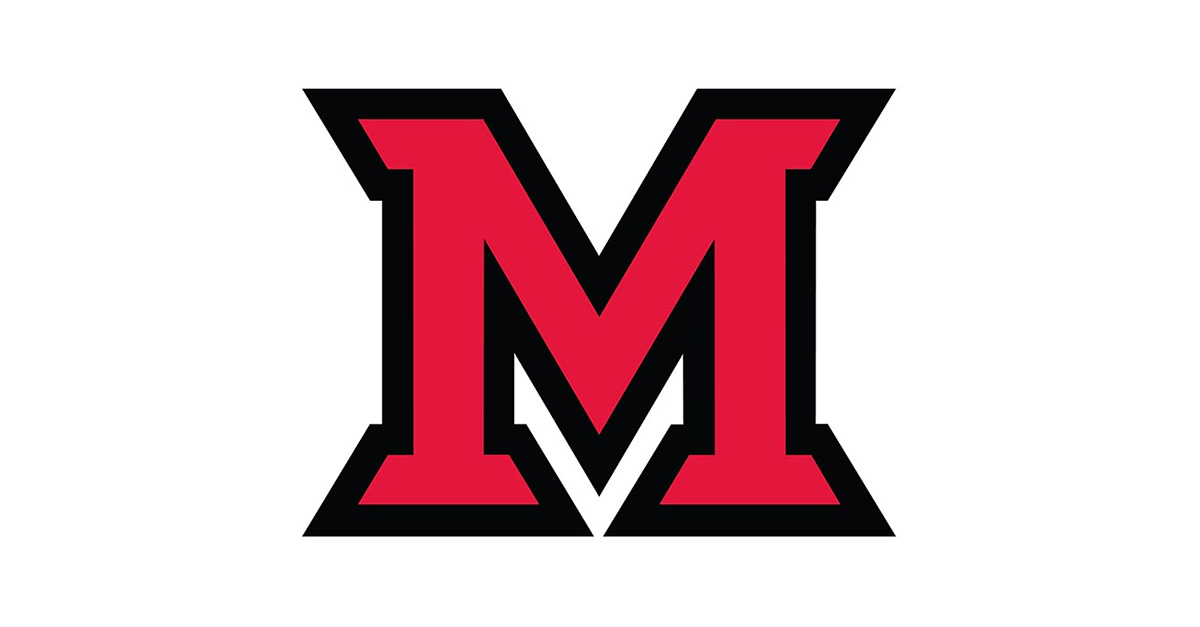 Sep 21, 2016
Written by Maggie Thomas and Rachel Zetwick, CAS communications interns
Photos by Emily Kaminski, CAS communication intern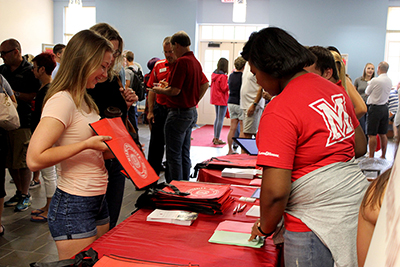 Participants register for the Discover the Sciences morning session.
High school students interested in majoring in math and science had the opportunity to attend the annual Discover the Sciences program on September 10 to learn more about the state-of-the-art mathematical and natural science programs in Miami's College of Arts and Science (CAS).
"It's a great opportunity for CAS to highlight these excellent programs and show what Miami offers our undergraduates," said Michael Crowder, professor and department chair of chemistry & biochemistry, as well as one of the event's chief organizers.
In addition to general tours of the campus, students and their families attended faculty and student panel presentations and toured labs and classrooms to discover their new potential academic home.
"Miami is my top choice for school, and I want to go into pre-med," said Karlin Holley from Loveland, Ohio. She attended the program with her mother and was excited to have an opportunity to learn more about Miami.
College of Arts and Science Dean Chris Makaroff welcomes Discover the Sciences participants.
Faculty from 9 different departments and centers within CAS were on-hand at the event to provide information, present their research labs and posters, and meet the participants:
● Biology
● Chemistry & Biochemistry
● Geology & Environmental Earth Science
● Mathematics
● Microbiology
● Physics
● Statistics
● Institute for the Environment & Sustainability
● Mallory-Wilson Center for Healthcare Education
The University Honors program was also involved in Discover the Sciences.
After a brief welcome session by Chris Makaroff (dean of CAS and professor of chemistry) and John Bailer (chair and professor of statistics) along with breakfast, students were introduced to many other faculty members, as well as Carol Richmond, senior associate director of admissions, who played a key role in organizing the event.
"Events like this just don't happen at other schools our size," Richmond said. "Families observe faculty working together across departments in a collaborative partnership, and it makes a real impact as guests walk away knowing firsthand Miami's undergraduate focus on teaching."
Miami is ranked the no. 1 public university in the United States by U.S. News & World Report for its commitment to undergraduate education.
Following the informational session, students had the opportunity to explore the academic opportunities of the mathematical and natural sciences departments. This included guided tours of biology, chemistry, microbiology, and physics laboratories and Q&A sessions with faculty and students.
Many students said they were excited to have a more hands-on experience related to their academic interests. For some, this was not their first time visiting Miami.
"I came to Miami on a tour a couple months ago, and I want to be a neurosurgeon," said Nick Jones from Flint, Michigan.
The event culminated with an informal reception at the newly renovated Shideler Hall, where participants enjoyed light refreshments, checked out numerous department and research posters, and mingled with faculty.
Crowder emphasized the ways in which the mathematical and natural sciences within CAS offer students a unique experience.
"I believe that Miami's most desirable trait is that it has instrumentation and facilities found at large R1 (research one) universities, but it has the favorable qualities of small universities at which students and faculty members can work together and build strong relationships," he said.
Visit the Discover the Sciences website for more details, including the full schedule.