"Seeing the Racial Water": author Robin DiAngelo headlines the O'Hara Lecture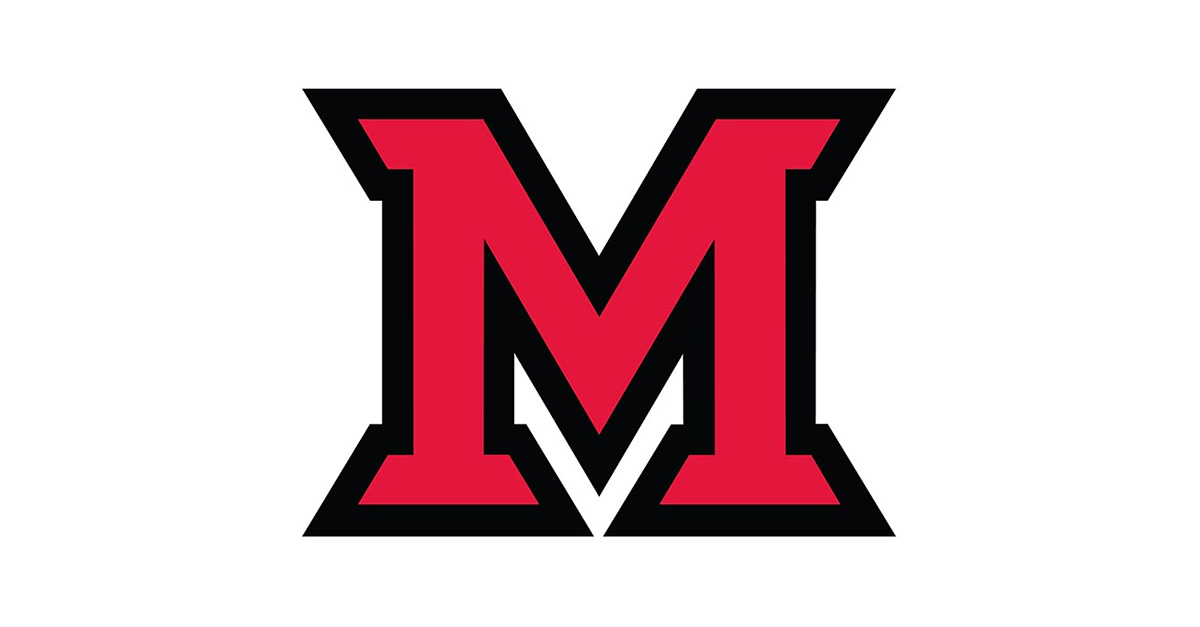 Apr 13, 2017
Written by Bonnie Meibers, CAS communications intern

The 2017 Lloyd and Mary O'Hara Lecture, hosted by the Department of Political Science on April 5 in Shideler 152, presented speaker Robin DiAngelo, an academic, lecturer, and author in critical discourse analysis and whiteness studies.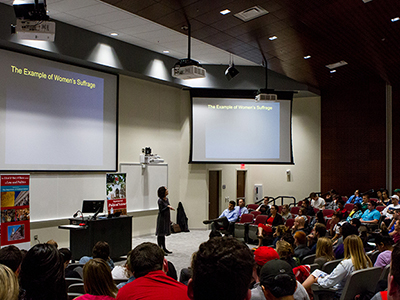 Speaker Robin DiAngelo makes a point in her 'What Does It Mean to Be White in America?' lecture.
DiAngelo opened up her lecture, entitled "What Does It Mean to Be White in America?", by calling attention of the mainly white audience to the fact that she herself is white.
Asking the audience to listen from a place of openness, she noted that many in the audience may feel uncomfortable during her talk, solely because of the topic, but it was what they did with their discomfort that mattered the most.
"Today's dominant racial narrative is that the color of one's skin does not matter," DiAngelo said. "This narrative is no more progressive than the racial narrative from 50 years ago."
DiAngelo explained that many people today grow up in neighborhoods in which everyone living there is the same color as they are. Because of this, she said, everyone has a bias, and therefore everyone is racist — because of that racial narrative and the non-diverse environment they had growing up.
"We all have preconceived notions," DiAngelo said. "Some of it is conscious, but the majority of it is not actually conscious at all."
DiAngelo challenged the idea that one cannot be racist if they are nice, progressive, educated, or a number of other things.
"You can't be taught to treat everyone the same," she said.
Unhappy that one can go through their whole life without having a meaningful "cross-racial interaction," DiAngelo implored everyone in the auditorium to think about how many of these experiences they had had in their lives.
She urged the audience to reflect on how race shapes their lives on a daily basis and to continue their education on the subject.
Finally, DiAngelo left the audience with this thought: "Niceness is not courageous; it is not anti-racism."
Marié Yamada-Killilea, a junior sociology and psychology double major, said she was glad to have attended the talk because she felt that the "discomfort" DiAngelo mentioned at the beginning of her speech was important to have.
"I feel like, especially in a conservative, Midwestern place, we're not always challenged to think about racial differences and experiences," Yamada-Killilea said.