CAS science programs reach through Ohio and beyond with Discover the Sciences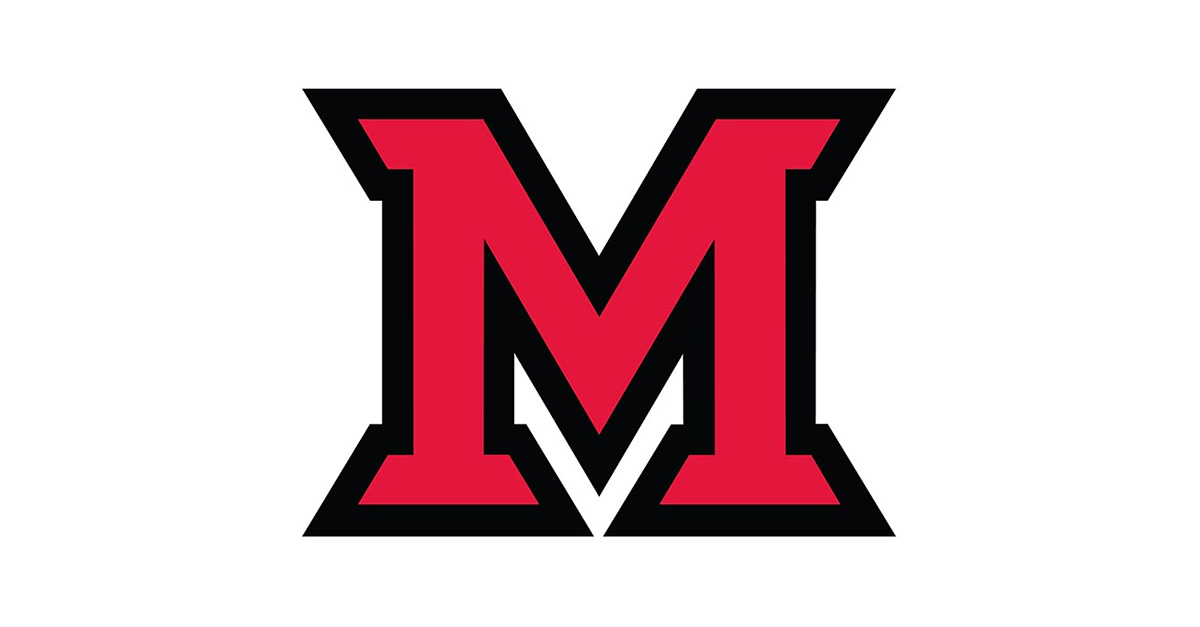 Oct 04, 2017
Written by Rebecca Huff, CAS communications intern
Miami has been hosting its annual Discover the Sciences event for prospective students and their families for roughly 10 years. What began with just the Departments of Biology and Chemistry & Biochemistry grew among several other science departments in the College of Arts and Science as the event became more successful.
This year was the event's largest yet. What had started out as just two departments has now expanded to 12, ranging from Anthropology to Mathematics and Statistics to Psychology.
"We started doing Discover the Sciences because we realized the typical Miami admissions tour really didn't allow science students to see all the resources Miami had to offer," said Chris Makaroff, professor of chemistry and dean of the College of Arts and Science (CAS).
He explained that while this event does help boost enrollment rates, it also benefits the science programs too.
"Faculty research benefits when strong Miami undergraduates come and participate, and it helps our current students learn how to better articulate what they're doing by sharing their stories," he said.
A total of 315 students and their parents came to the Saturday, September 23 program from all over Ohio as well as Indiana, Pennsylvania, Kentucky, and other states, including a family who took a 2-hour flight from Texas. They indicated their interest in a broad array of science programs that were being promoted at the event.
Student Interest in CAS Science Programs by Subject
Subject Area
Interest
(%)
Anthropology/Archaeology/Global Health
2
Biology/Zoology/Botany
23
Chemistry/Biochemistry
13
Environmental Science/Sustainability
7
Geography/Urban Planning
1
Geology/Environmental Earth Science
3
Mathematics/Statistics/Analytics/Actuarial Science
6
Microbiology/Medical Lab Science
13
Physics
3
Pre-Med
18
Psychology/Neuroscience
11
As a way to allow the visitors to see themselves as Miami students, Discover the Sciences gave them opportunities to tour science laboratories, participate in Q&A panel discussions, and speak with Miami undergraduates about their research projects.
Life at Miami
After a brief welcome presentation, the event began in earnest with the informative yet conversational Life at Miami panel. Benton Hall's auditorium was filled with enthusiastic students and parents firing off their questions about Miami: its various academic programs, study abroad, undergraduate research, and the rigorous coursework.While eight faculty and student members of the panel discussed and answered these questions, they also sprinkled in information regarding what it's like to live at Miami as a student.
"That's what's so great about Miami, they have so many clubs and student organizations," said chemistry major Callie Miller. "We even have a hammocking club if you like to lay in hammocks!"
"With a chuckle from the crowd, Jonathan Levy, director of the Institute for the Environment and Sustainability, added, "I live a couple minutes from Uptown, and I can tell you, they're not studying all the time."
"I loved how there were students there [on the panel] and not just professors," wrote one prospective student in a feedback form. "It was really cool to hear their experiences."
A love for animals brought both Cameron Hill from Lakota East High School and Julia Schultz from Centerville High School to the event.
Hill, who wants to make a career out of veterinarian science, said that he isn't intimidated by the large class sizes the Department of Biology usually has. He still sees himself here at Miami.
"I've always wanted to have a major in biology, specifically zoology," he said. "So I thought that this was a great place to get started, and the biology program seems pretty nice."
Schultz also said she wants to be a veterinarian, but she is also considering becoming a marine biologist. She sees Miami as one of her top choices and is weighing all the benefits Miami has to offer her.
"I wanted to see how beneficial Miami would be to my career," she said, adding that not only are Miami's academics appealing, but the university's stables are as well since she is an avid horse rider.
"We had 27 faculty and staff and over 40 of our undergraduates who gave up their Saturday morning to come and spend their time with prospective students and their parents to share what a special place this is," Dean Makaroff said. "I would like to thank all of them for their time and energy for helping us attract a great student body."
"It was wonderful to see so many prospective students and their families attend our Discover the Sciences program," said Jane Lee, senior associate director of admission for Miami. "Visiting a campus is a key factor in helping students determine whether or not a university is a good fit. Interacting with Miami faculty, staff, and students, along with being able to see firsthand our outstanding facilities, undoubtedly provided a great opportunity to our visitors."
"The [Miami] students seemed genuinely happy and proud of what they have accomplished at Miami University," added another prospective student. "It was amazing to be able to see different students' research, and the passion they put into it was magnificent."
The next Discover the Sciences event will be held in Fall 2018. For more information, keep an eye on the Discover the Sciences web page or email cas@MiamiOH.edu.