Discover the Sciences allows prospective students to see their goals as a reality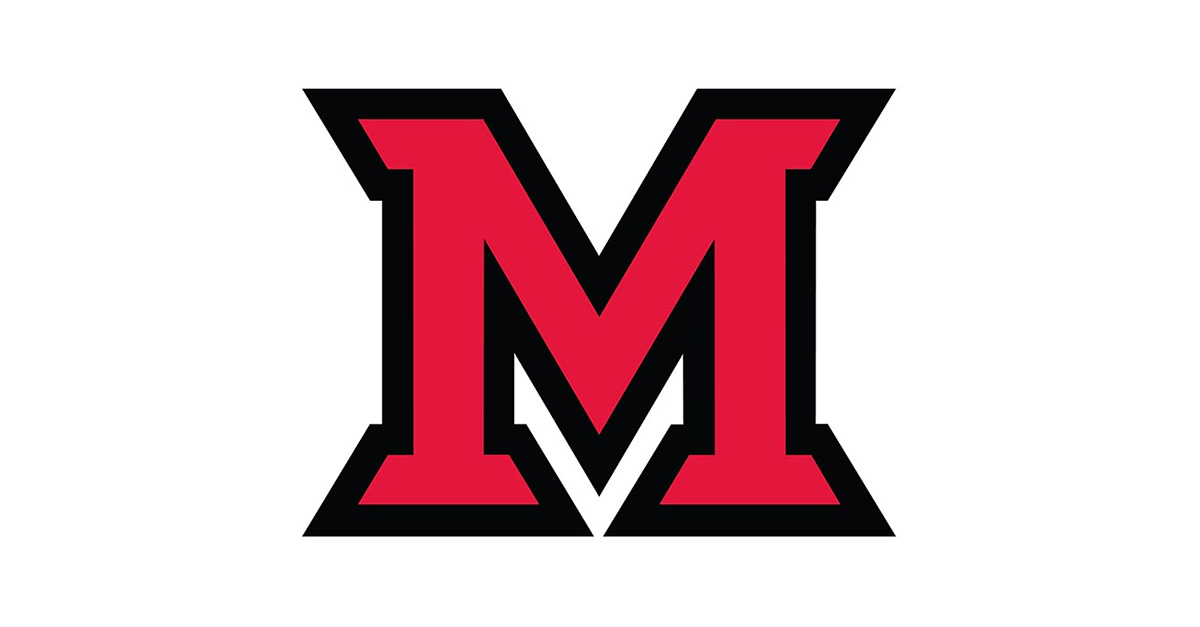 Oct 01, 2019
Written by Briah Lumpkins, CAS communications intern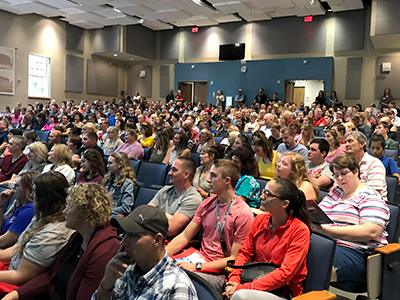 Prospective students and their families packed Benton Hall's Patten Auditorium for the welcome, overview, and panels.
Nearly 350 prospective students and their families gathered into Benton Hall for the College of Arts and Science's annual Discover the Sciences event on Saturday, September 21.
Discover the Sciences is a university event to attract potential students who want to focus their studies in math and science. This year's event was the largest yet. Faculty and current students from 12 departments ranging from Anthropology and Biology to Statistics and the Institute for Environmental Sustainability were available for students to speak to, which is rare for many universities.
The event began with a welcome by Chris Makaroff, dean and professor of chemistry in the College of Arts and Science. He introduced chairs from the various departments, including statistics department chair and professor John Bailer. Bailer then took the stage and encouraged students to not come into college with a mindset that they may only find one profession because their path could likely change — and that's not a bad thing.
"My path evolved, and that's not an uncommon passion," said Bailer. "I was still connected to the sciences, and it was still a major part of what I did, but that changed and matured for me in terms of my interest and my passion."
Bailer's welcome was followed by a Life at Miami panel, made up of faculty and current Miami students who discussed topics relating to co-majors, bachelors and masters degree programs, and research. Prospective students and their families were given the opportunity to ask questions.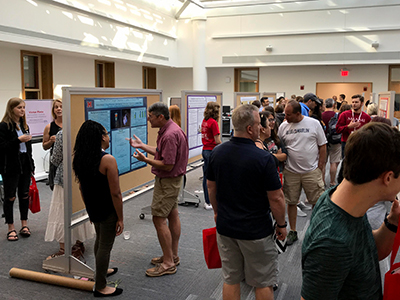 Miami students and faculty discuss their research with prospective students at an interactive poster session in Pearson Hall.
Guests were then split into groups based on the students' academic interests to take tours of science buildings and labs. During these tours, current Miami students presented posters about the research they've conducted and answered questions about their experiences at Miami.
One of the 12 participating departments was Psychology. As part of the psychology tour, junior psychology and neuroscience co-major Brandon Arnold presented his study about binge alcohol drinking. He enjoys doing research and is happy with the opportunities Miami has given him.
"I didn't really start looking into Miami until later on," said Arnold. "I felt like there were a lot of great options, since it's a well regarded school. It just seemed like there were a lot of good things I could get out of [Miami]. It just seemed like a good fit."
Other departments offered similar experiences for prospective students by showing their research, giving tours of labs, and making available various faculty and staff to explain their programs.
High school students who attended the event were excited about what Miami's science programs had to offer and recognized the opportunities they can bring.
"I've been [on campus] before and I really enjoyed it," said Riley Keeton from Fairborn, Ohio. "What [Miami] has to offer in general is what makes it special."
Phoebe Miller from Columbus, Ohio also enjoyed her time at Miami and was able to see all that the zoology major had to offer her.
"It's the top college for the major that I want to [pursue]." said Miller. "It just seems like a good fit."
Carol Richmond, senior associate director at the Office of Admissions, has been involved with the program since its birth over a decade ago. With approximately 90% of participants applying to Miami each year, she hopes that they can see their aspirations as reality.
"For example, at last year's Discover the Sciences we had 119 students attend and 107 apply," Richmond said. "What I hope that prospective students get out of this experience is that they see sciences and mathematics as a real career field and not just a class or major. There is a real opportunity for them at Miami."