Western Program's ongoing "Tea and Conversation" talks address educational reform, social justice, and morality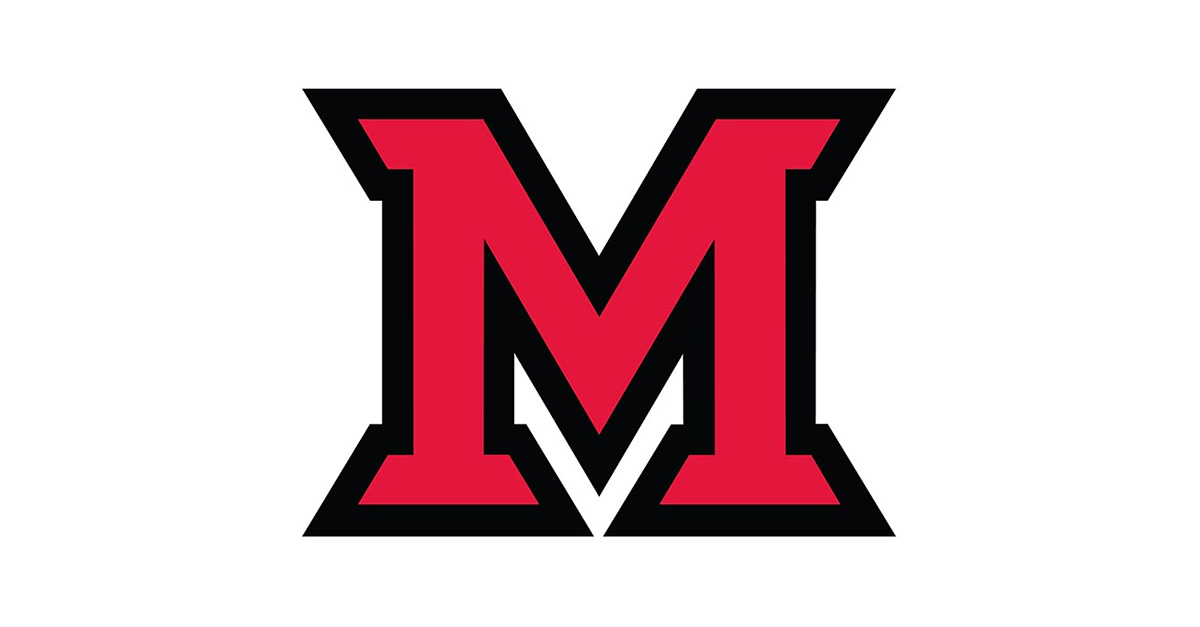 Jan 02, 2020
Written by Hannah Morrison, CAS communications intern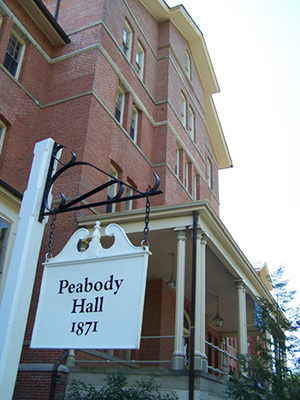 Western's iconic Peabody Hall dates back to 1871.
Once per week throughout the fall semester, Miami's Western Program, home of the individualized studies major, has hosted "Tea and Conversation" in the famous Reading Room of Peabody Hall. Accompanied by Madagascar hissing cockroaches and homemade cucumber sandwiches, the get-togethers have been nothing short of fantastic.
During one afternoon in November, Western faculty members Billy Simms, Hays Cummins, Wen-Ching Chuang, Zackary Hill, Xiuwu Liu, chair Nicholas Money, and program associate Anita Randriana, along with a group of Western students, gathered around the large Reading Room table next to two fish tanks occupied by the Western Center's pet hissing cockroaches.
They spoke casually about educational reform, religion, and social justice over some peppermint tea. These meetings serve as a way for students to get to know the Western faculty while discussing important topics that are relevant to today's news and culture.
Madi McGirr, a sophomore individualized studies major, expressed that the Western Program has contributed to a lot of her success here at Miami.
"Although I loved my classmates and professors in my other classes, it just seemed like I had different motivations as an education major, compared to the other students," she said. "I'm interested in educational reform and transformative education, and that's what the Western Program is about."
Madi consistently contributed insightful points throughout the entirety of the conversation, even speaking on relations between race, class, and accessibility to education.
Aliyah Agee, a freshman biology major and pre-med co-major, found great interest in Dr. Money's question that asked "Why social justice?" To that, she replied, "I think the first step to change is to acknowledge the problems."
The conversation took off from there, and everyone discussed morality in relation to whether or not it is rooted in or implies religion.
Essentially, the group sought to answer whether humans do good things for self-righteous pursuits or if there is really an altruistic motive behind empathy and good deeds. A question this complex may never have a concrete answer, but the quality conversation and engagement of students were certainly unique and a clear priority.
"All students are welcome and encouraged to engage in these conversations," said Western Program coordinator Billy Simms. "Here, everyone knows each other's names, and it makes this big university seem a bit smaller. Community, conversation, and cucumber sandwiches make for quite a good afternoon."
"Tea and Conversation" sessions will continue in the spring semester, on Mondays at 2:30-3:30 pm. To participate, simply show up or contact Billy Simms (simmsws@MiamiOH.edu) for more information.