The inaugural Chemistry/Biochemistry Alumni advisory board met on April 25-26, 2019. The board met with current students, heard reports about the Department and the College of Arts and Sciences, and analyzed beer samples in the lab.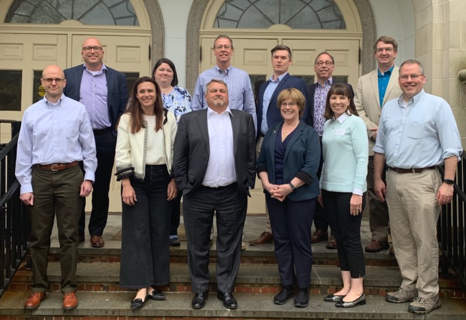 2019 Alumni Advisory Board: Front row (left to right): Ben Miller, Carrie Wager, Bernie Bubnis, Patti Lang, Shelly Stultz, and Mike Crowder. Back row (left to right): Scott Holmstrom, Gretchen Potts, Brad Henke, David Hufnagle, Robert Bartolo, and Brian Patterson. Not pictured: Michael Fath and Scott Pomeroy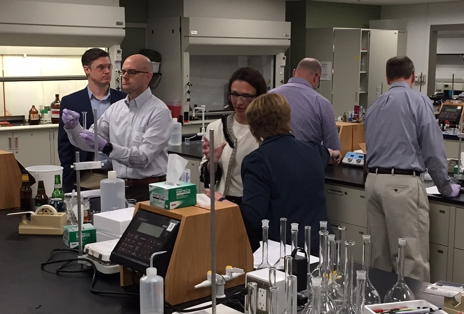 Ben Miller making sure that Rhinegeist's Truth really has 75 IBUs. Alums haven't lost their touch in the lab!