The Classicist - Volume 23
June 2017
Message from the Chair
Dear amici amicaeque,
This year has been a busy and productive one for the department.  We sponsored a musical performance of Homer's Odyssey and hosted lectures on topics ranging from female authorship in the Roman world to the meaning of "blackness" in Greek literature.  Some of our students also explored Greece on an exciting winter study tour.
Department faculty continue to teach a wide range of subjects, while also pursuing their various research projects outside the classroom. So, too, undergraduate research opportunities abound and our students are making the most of them. 
In this Newsletter, we will share with you more of the year's highlights, but I urge you to let us know what is happening in your part of the world.  Retaining contact with our friends and alumni/alumnae is very important to us—we are always excited to hear what our larger Classics community is up to.
On a personal note, before stepping down as Acting Chair, I want to thank Ms. Carolyn DeWitt for all her support over the past academic year. She can attest to the very steep learning curve the position of Chair entails—and her patience and guidance have been extraordinary.
Finally, I am very sorry to be the bearer of sad news; we were recently informed that Henry C. Montgomery III passed away.   Mr. Montgomery, the son of a beloved former Classics professor, was a great friend to the department.  His family's continuing generosity is enshrined in the various departmental awards that bear the Montgomery name.  Those of us who were in contact with him over the years can attest to his warmth and continuing interest in our success.   He will be greatly missed.
Denise Eileen McCoskey
Acting Chair
---
Faculty Updates
Zara Torlone
In June, 2017, Ben Sutcliffe, GRAMELAC, and I are taking the Havighurst Center's Young Researchers Conference to the Villa Vergiliana again. This time the conference is devoted to the 100 years of Russian Revolution. We will be taking the group to the sites in Capri connected with the revolutionaries who came there.
Publication News:
Blackwell-Wiley Handbook on Classical Reception in Eastern and Central Europe (co-editor, March 2017) to which I contributed two articles: "Classical Reception in Eastern and Central Europe: An Introduction" and  "Vergil in Russia: The Milestones of Identity"
Upcoming publications:
Virgil's Translators (co-editor with Susanna Braund), (under contract with Oxford University Press) to which I co-wrote an introduction and contributed an article: "Epic Failures: Vasilii Zhukovskii's Translation of Aeneid 2 and Russian Translations of the Aeneid."
Additionally, my work on Ovid was translated into Chinese to appear in a large Chinese editorial and a volume on Ovid in Chinese.
Pascal Massie
Department of Philosophy
Dr. Massie reports that, as usual, he taught the Ancient Philosophy course in the fall semester and a seminar on the Pre-Socratic Philosophers in the spring.  In addition, he published an article in the Review of Metaphysics entitled "Diodorus Cronus and the Logic of Time" re-examining Diodorus' "master argument," proclaiming that possibilities that fail to actualize are simply nothing.  Dr. Massie argues that this claim is not a mere application of Diodorus' contribution to modal logic, but depends on an ontologico-temporal concept of possibility.   He also published a piece on medieval philosophy entitled "Ethics of Property, Ethics of Poverty" in the Saint Anselm Journal. This article focuses on the difficulty of justifying private property, examining two specific questions: (a) a metaphysical and juridical one concerning the nature of property and (b) an ethical one concerning our attitude toward wealth.  Dr. Massie is currently working on a project entitled "Reality, Fiction, and Play" and another on Aristotle's argument for the primacy of the Principle of Non-Contradiction in the Metaphysics.
Melissa Rosenzweig
In September I began a new field project in Kurdistan, on the eastern border of northern Iraq, as the archaeobotanist for the Peshdar Plain archaeological excavation led by Dr. Karen Radner of Ludwig-Maximilians-University Munich.  This field work is part of a larger, comparative study of Assyrian sites on the peripheries of the empire in northern Mesopotamia (Ziyaret Tepe) and the southern Levant (Tel Akko, Tel Abel Beth Maacah, and Tel Megiddo East).  By analyzing the ancient plant remains from these various contexts of Assyrian imperialism, I am studying the intersections of agriculture and empire, and the ways in which the Neo-Assyrian empire (ca. 900 - 600 BCE) manipulated agrarian practices for political gain.
During the academic year I also gave three invited talks on my research: two at Northwestern University in Chicago, and one at McGill University in Montreal.  In addition, I co-organized a session for the Society for American Archaeology conference, held this April in Vancouver, entitled Archaeologies of Empire and Environment.  This symposium featured a dozen scholars in the field of environmental archaeology and political ecology, and the papers from this session are being prepared for submission to the Journal of Anthropological Archaeology as a special issue.
In October 2016 my article "Cultivating Subjects in the Neo-Assyrian Empire" came out in the Journal of Social Archaeology.  Another article entitled "Assessing the Politics of Neo-Assyrian Agriculture" has been accepted for publication in a political ecology themed issue of the journal Archeological Papers of the American Anthropological Association.  My current writing projects include an article for American Anthropologist on "The Archaeology of Terra Nullius" and another for the Journal of Field Archaeology that features the design and productivity of a flotation machine I constructed for archaeobotanical fieldwork at Tel Akko, Israel.  
Tel Akko Field School
I will be taking four Miami students to Tel Akko this summer for archaeological training, including two Classics students, one of whom received a USS scholarship to participate (see below).  The Tel Akko Archaeological Field School is a first rate educational experience in archaeological excavation, held in the beautiful and historic city of Acre, Israel.  At Tel Akko students learn the fundamentals of archaeological fieldwork, survey, and conservation within the context of an archaeological site that spans over 3,000 years of occupation, from the Early Bronze Age to the Roman Period.  In addition, students learn about the role that Tel Akko has played at the intersections of the ancient Mediterranean and Levantine worlds, and receive a comprehensive education on the history of religion in the region through a series of lectures and field trips.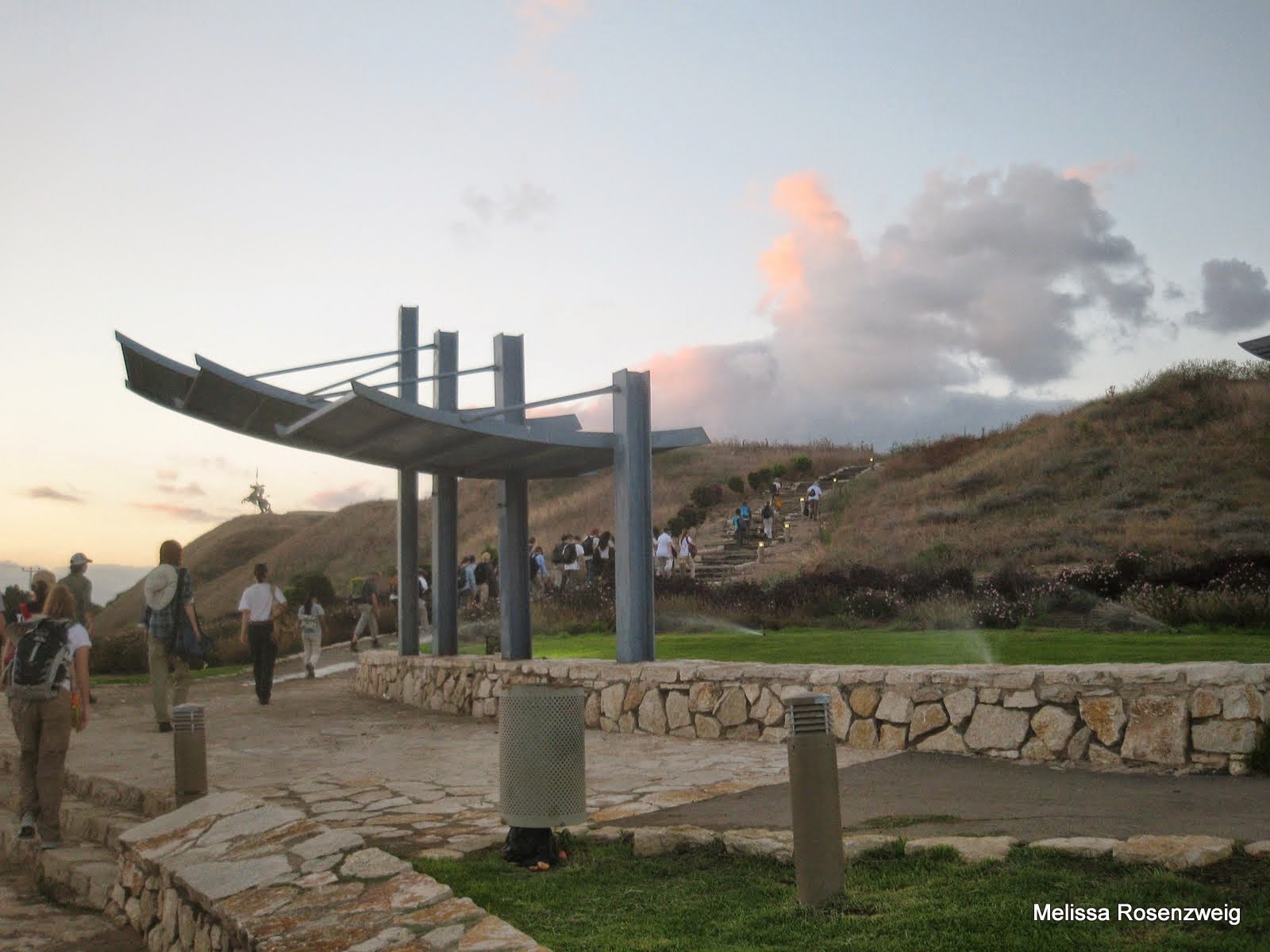 The Archaeological site of Tel Akko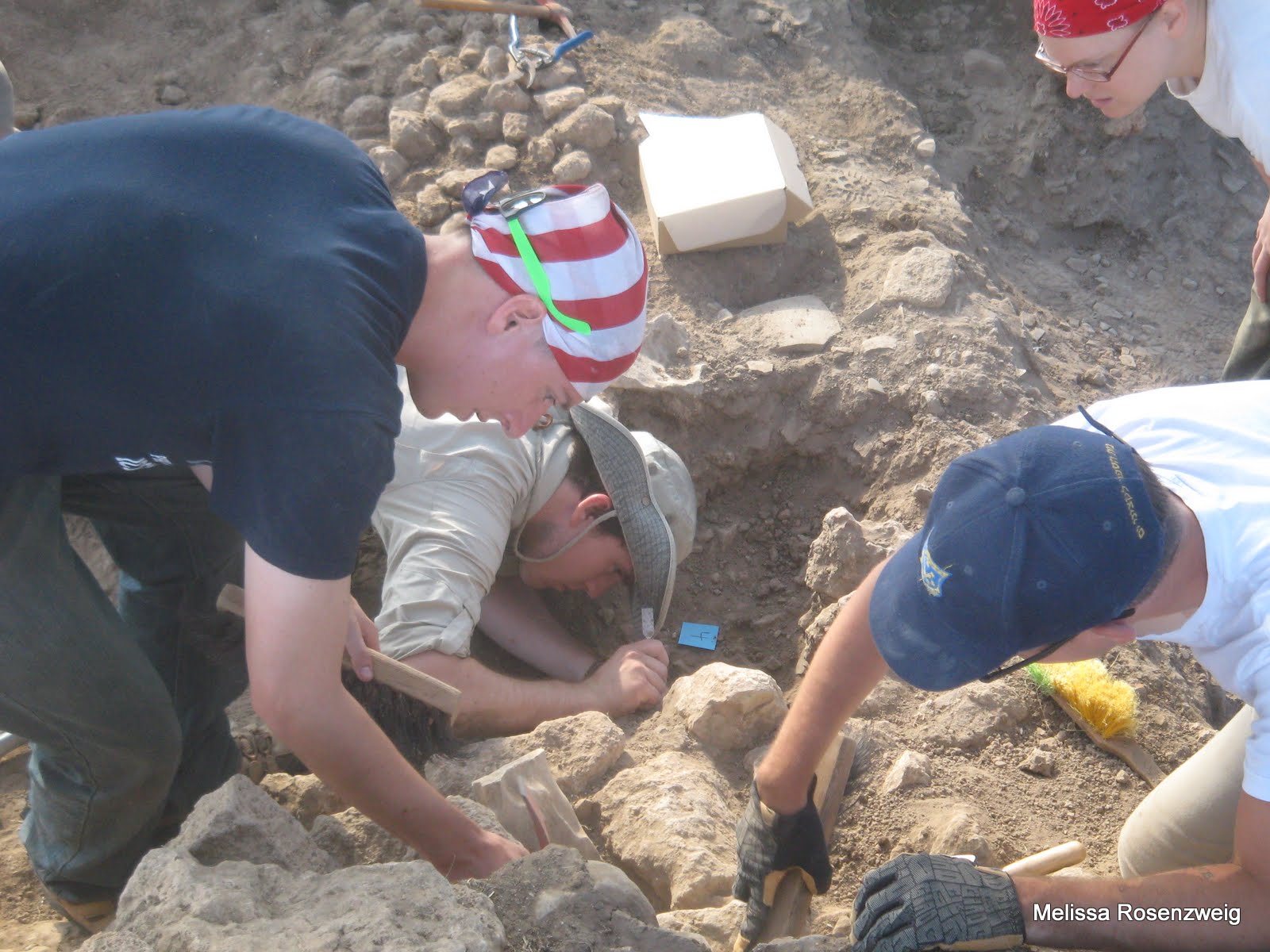 Students excavating at Tel Akko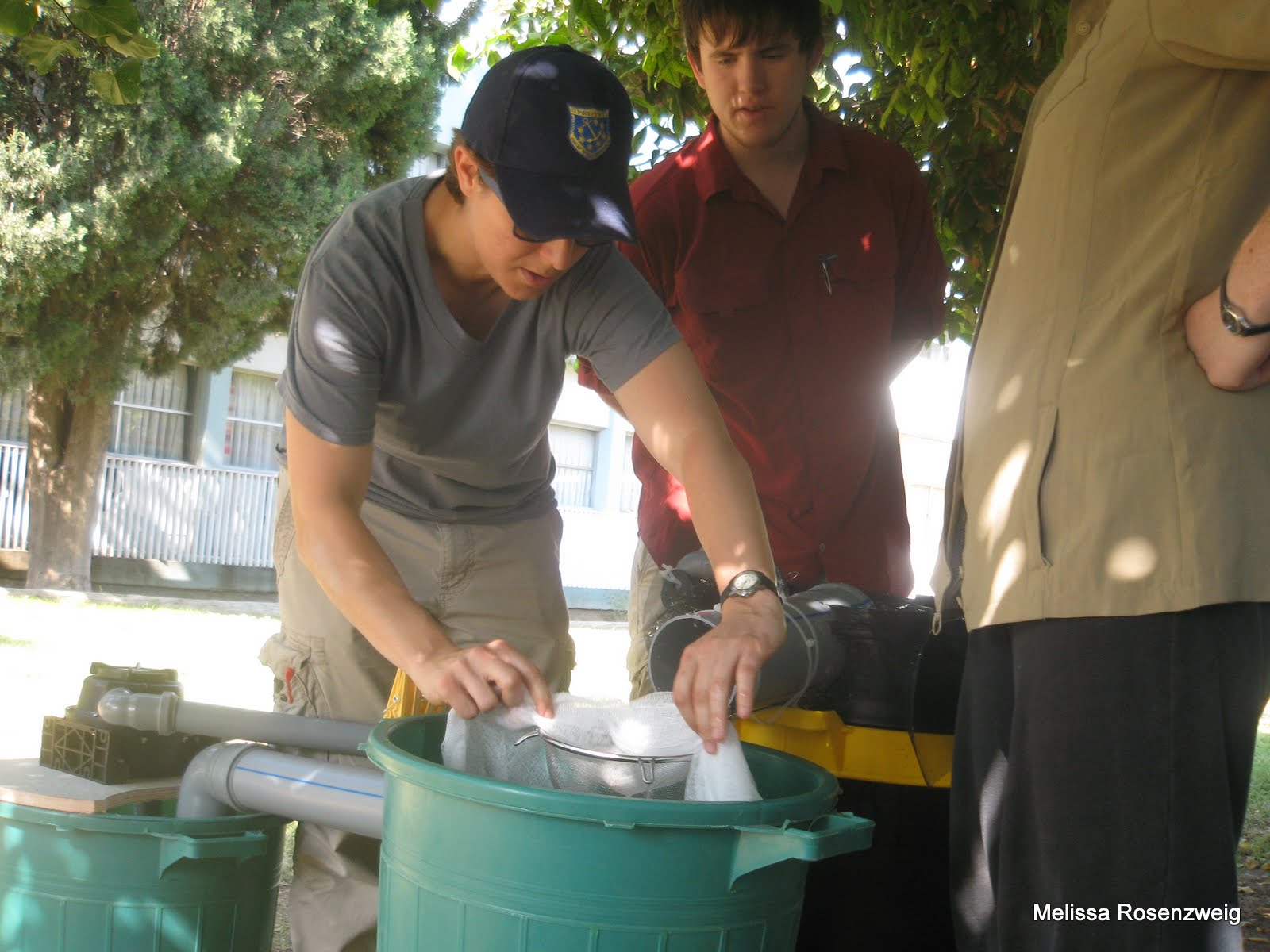 Teaching students flotation of archaeobotanical samples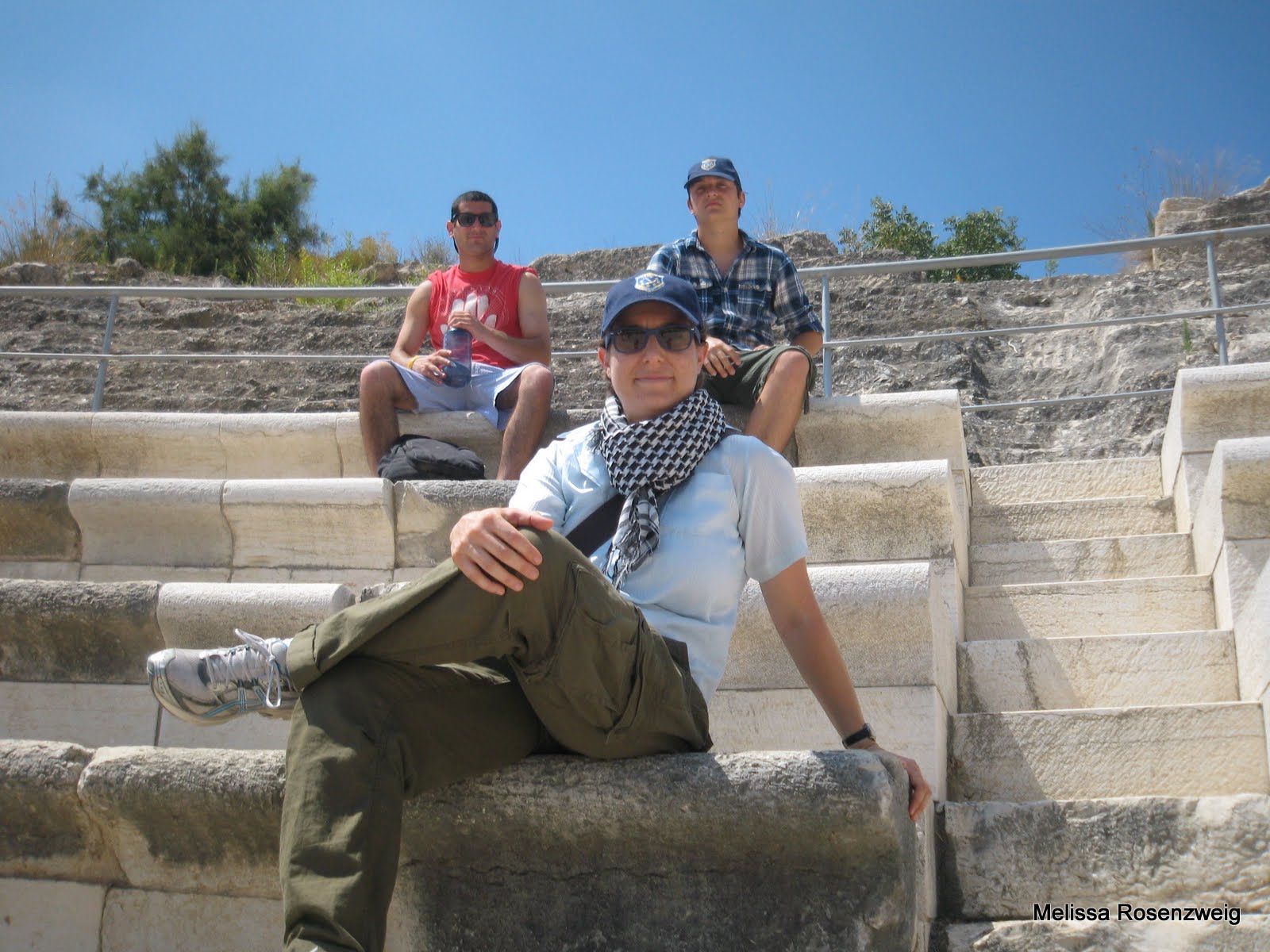 Field trip to Caesarea
Charles Campbell
Charles Campbell's article "Finding Aratus: Phaenomena 367-85 and Leonidas AP 9.25", co-authored with John Ryan, was published in a 2017 issue of Classical Quarterly.
Denise Eileen McCoskey
In addition to serving as Acting Chair this academic year, I was asked to give lectures at a number of other colleges and universities—Oberlin College, Hiram College, Northern Illinois University, and the University of Oregon—about my ongoing research in race and ethnicity in the ancient world.   Perhaps most notably, I was invited to take part in a one-day symposium at Smith College on Saturday, March 4, 2017 entitled "The Futures of Classical Antiquity."  The organizers selected "field leaders" in five areas "of special interest that show particular dynamism and potential for growth" to speak—Material Culture/Archaeology; Digital Approaches to Texts; Public Humanities; Classical Reception; and Critical Race Theory/Race and Ethnicity.
In addition, I presented a paper entitled "Artemisia Slugged: Gender, Violence, and the Body in Noam Murro's 300: Rise of an Empire" at the Feminism and Classics 7 Conference at the University of Washington last May.  My talk examined the film's complicated portrayal of Artemisia, a Greek woman who fought on the side of the Persians in the Persian wars, and I am looking forward to turning that piece into a more formal article this summer.  Last summer, I was also asked to review a new study by Tessa Roynon, Toni Morrison and the Classical Tradition: Transforming American Culture, which assesses Toni Morrison's use of the classical tradition in her novels.
Emily Rush
Last fall, two of Dr. Rush's articles on the second century CE writer, Lucian of Samosata, were published in Illinois Classical Studies. During the academic year, Dr. Rush also presented research from her forthcoming book entitled Writing Gems: Precious Stones in Literature and Thought from the Late Classical to the Late Antique World at conferences including CAMWS in Atlanta and Kitchener, Ontario and at the Rethymnon International Conference for the Ancient Novel in Crete. She also attended the American Council Teaching Foreign Languages annual conference in Boston, which helped her  to  develop  the department's     first hybrid Latin language course (spring 2017) and inspired her  to  use  Zoom Video Conferencing as a new platform for teaching a collaborative Greek course between Miami University and Ohio University. Additionally, Dr. Rush not only redesigned her Classical Mythology as a hybrid course (fall) and as a fully online course (summer), she also was pleased to teach a new course CLS 210M: Greek and Roman Medicine (F 2016).
Deborah Lyons
In the summer of 2016, I had the opportunity to give papers on my current project ("Immortality and its Discontents") at the University of Cardiff (Wales), and the University of Patras (Greece) at two very interesting conferences. At the Cardiff conference on "Bodily Fluids/Fluid Bodies," I spoke on the bodily fluids of the gods, and how they alternately emphasize the gods' similarity to and difference from mortals. At the conference in Patras on "Classical Reception and the Human," my topic was the contrast between contemporary ideas (and enthusiasm) about the prospect of achieving immortality, and the ancient Greek tendency to view immortality not only as a largely unattainable goal for mortals, but also as a potentially undesirable one. In the course of this summer, which will be short on glamorous travel, I plan to stay close to home and corral my ideas on this topic into a book manuscript. I am also working on a proposal for a book on Iphigeneia, for the Routledge Gods and Heroes series.
This spring, I spoke to students at the Junior Classical League Convention in Columbus, on the theme of Catabasis (Descent to the Underworld) in ancient mythology. The highlight of that trip was a reunion with former student Julie York (Miami 2006???), now an English teacher at Wellington School in Columbus.
Steven Tuck
The theme this year has been research and writing! In the summer of 2016 I received a Miami University Summer Research Appointment for my project tracking refugees from the eruption of Vesuvius in AD 79. I'm relieved to say that this project has borne fruit and allowed me to say conclusively that there were survivors of the eruption from Pompeii and Herculaneum and that we can track them. I also mentored Kate Melberg's Undergraduate Summer Scholar project on new didactic materials for the Ancient Sculpture Museum at Pyramid Hill Sculpture Park.
The 2016-2017 academic year I was in residence at Emory University while on sabbatical from Miami. I gave six conference presentations, four invited lectures, and wrote three book reviews and four articles while rewriting a fifth article. I am also consulting with the Smithsonian Institution  on some  upcoming   programs
that they have in preparation. In the Spring of 2017 I began writing the lectures for another course for The Great Courses: "Ancient Palaces." In the summer of 2017 I will be directing two study tours for the Vergilian Society "Latin Authors in Italy" and "Gladiators and Roman Spectacle" and working on new editions of two guidebooks for Campania.
**Note:  Dr. Tuck has hit a milestone in outreach this year. His lectures for The Great Courses on the Roman Empire, Daily Life in Pompeii, Ancient Cities, and the Mysterious Etruscans were viewed over 1,000,000 times through streaming and 300,000 times on DVD in 2016.  CONGRATULATIONS!
---
Need the latest information on your Classics major, minor, or thematic sequence?
Want to know how classical antiquity continues to impact and inspire the world today?
Follow the Classics department on Twitter!
@MiamiOHClassics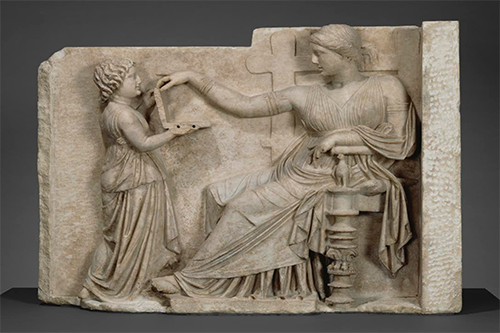 ---
Student Highlights
Spencer Aitken
Spencer, a Classical Humanities, Classical Languages, History and Biology quadruple major, was one of 23 students honored for their contributions to campus and the community through service and leadership. Aitken has presented at Miami's Undergraduate Classics Conference each year he has been at Miami, as well as serving as the conference student lead in 2015 and 2016. Aitken has also been active in Spectrum, twice serving as president of the organization and diligently working to raise awareness and advocate for GLBTQ students at Miami.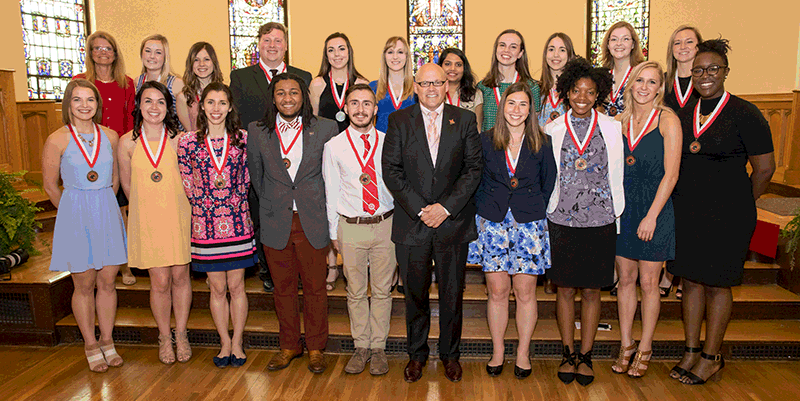 Spencer is back row, fourth from the left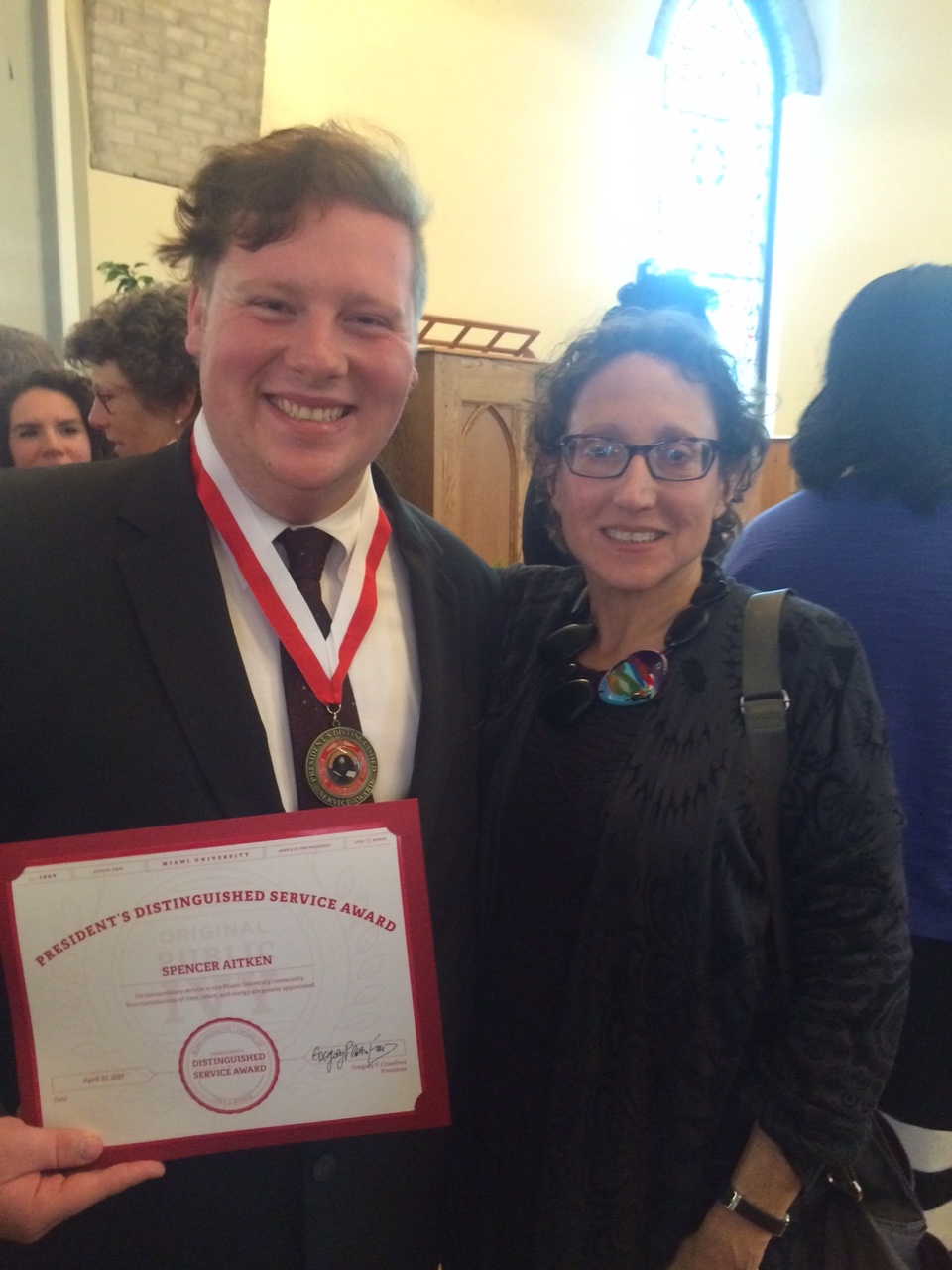 Spencer and Dr. Lyons
Rachel Strohl

Rachel, an upcoming junior at Miami, received a USS Scholarship to attend the Tel Akko Field School this summer.  The USS scholarship will support Rachel's research into ancient metallurgy at Tel Akko.  Rachel will be working closely with an archaeometallurgist, Dr. Naama Yahalom-Mack of Hebrew University, Jerusalem, to collect and analyze metallurgical samples dating from the Persian Period (5th - 6th centuries BCE), when the residents at Tel Akko engaged in large-scale iron working at the site.  Rachel will assist Dr. Yahalom-Mack in an ongoing project to source the iron ores used at Tel Akko to determine whether iron production was a local affair or one dependent on broader Mediterranean contacts. 
Josh Anzalone
Josh has been given an Undergraduate Summer Scholar 2017 award for his project "Antimicrobial Potential of Plants in Ancient Greek and Roman Medicine."  In this project, under the supervision of Dr. Rosenzweig and Dr. Rush, Josh will seek to identify and test individual plants and compound recipes in ancient Greek and Roman literature to see which have the greatest potential for antibiotic use in modern times.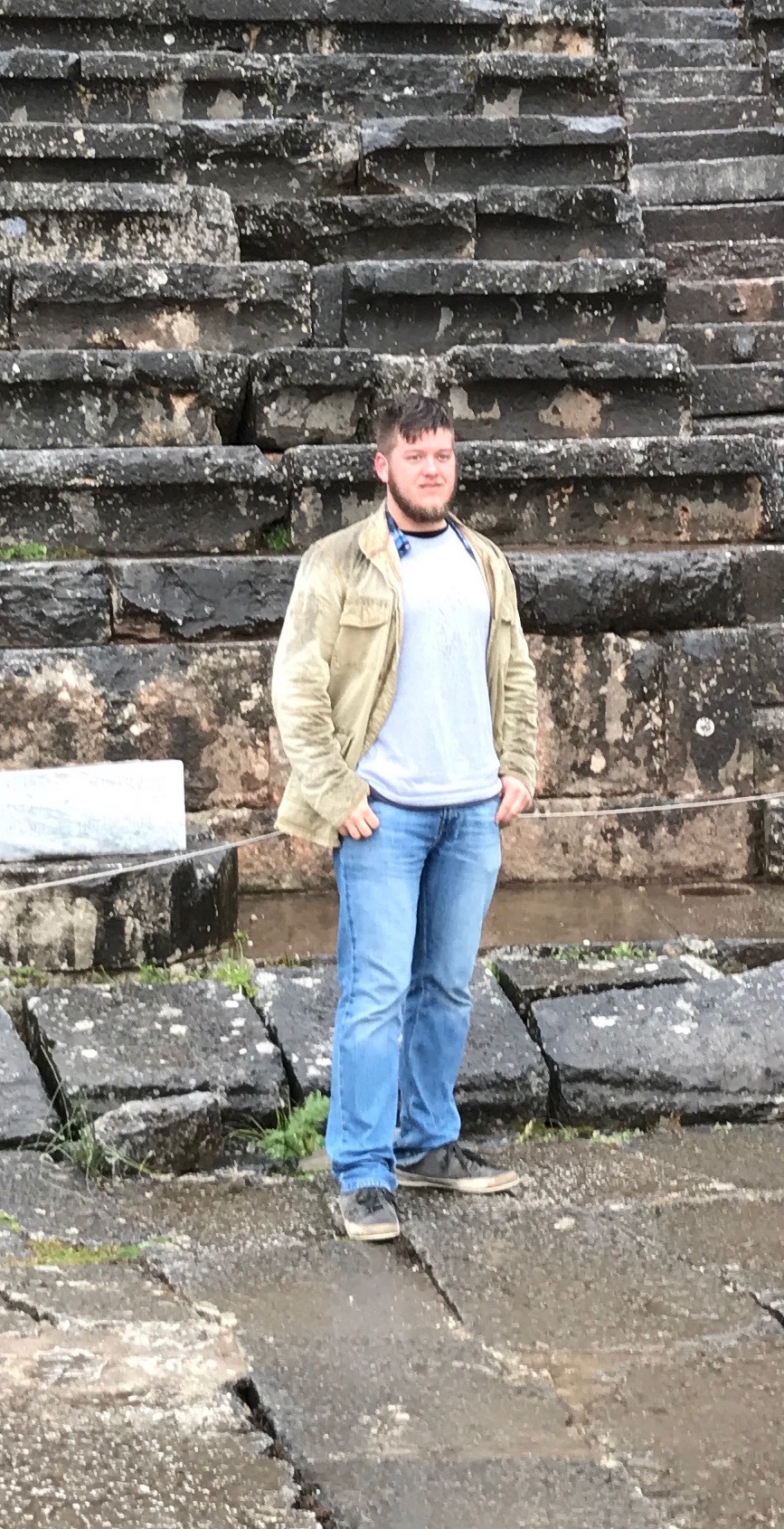 Josh Anzalone
Matthew Bender
Matthew, a Finance and Classical Humanities double major, was one of twelve students to receive the 2016 Provost's Student Academic Achievement Award for his outstanding contributions to Miami University's intellectual environment.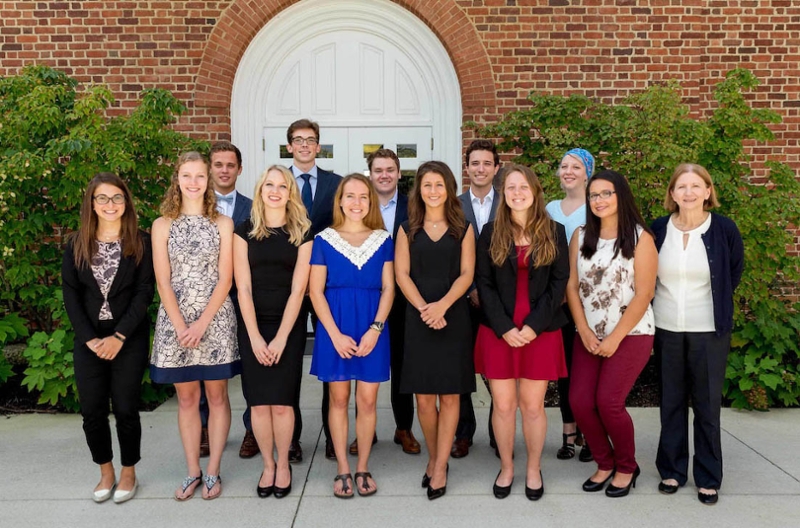 Matt is back row third from the left
Kate Melberg
Kate, a Classical Humanities and Classical Languages double major,  discusses her 2016 Summer Scholar project at the Pyramid Hill Sculpture Park in Hamilton, Ohio.  "Dr. Tuck and I worked together to produce didactic posters along with new labels to provide context to the wonderful ancient works of art at the Pyramid Hill Sculpture Park. We included brief summaries and maps of the five cultures represented there: Egypt, Syria, Rome, Greece, and the Byzantine Empire. With this project we hope that visitors gain a better understanding of the art as it belonged in its own time. This research project was an excellent way for me to get first-hand experience with an art museum, as well as the field of Art History."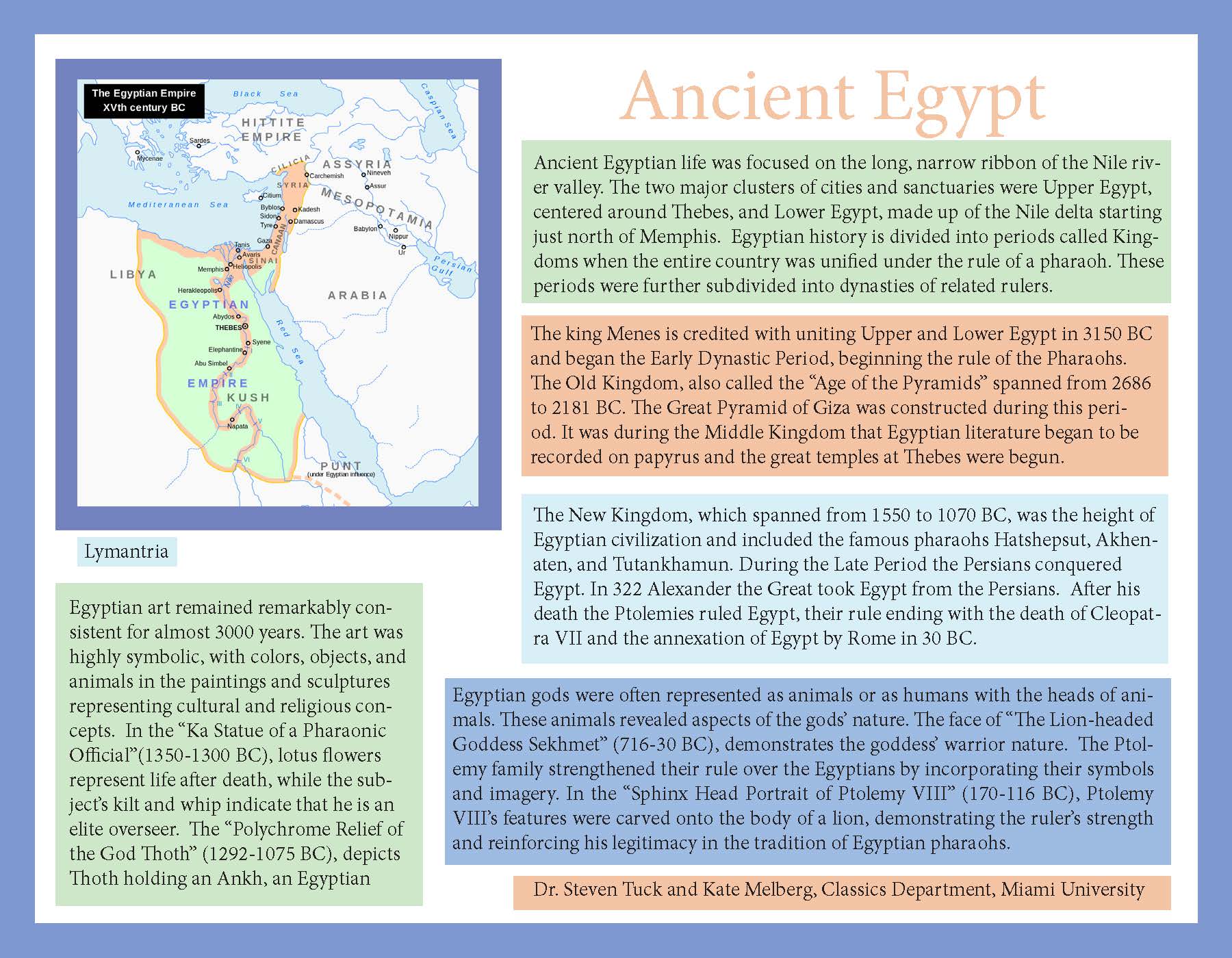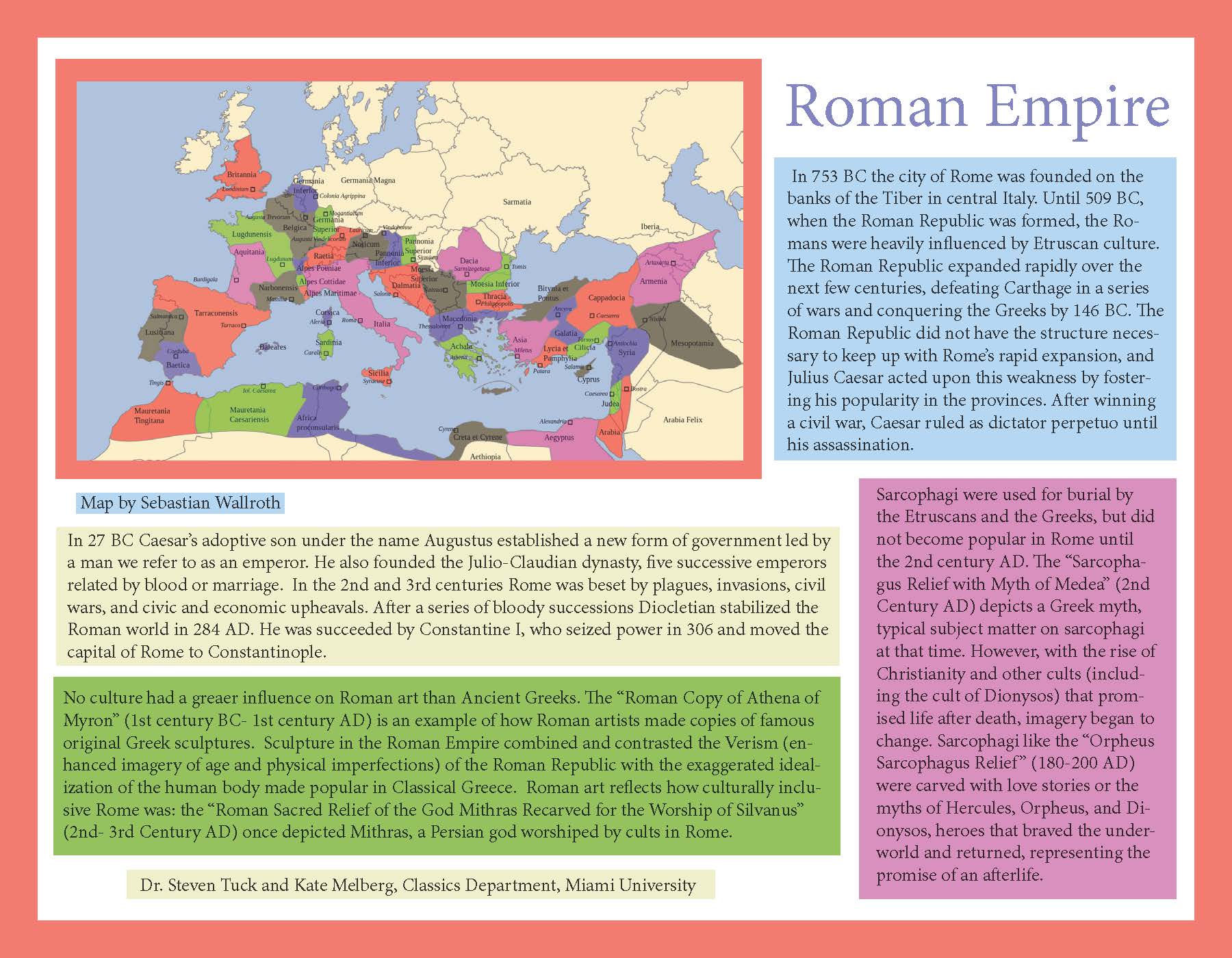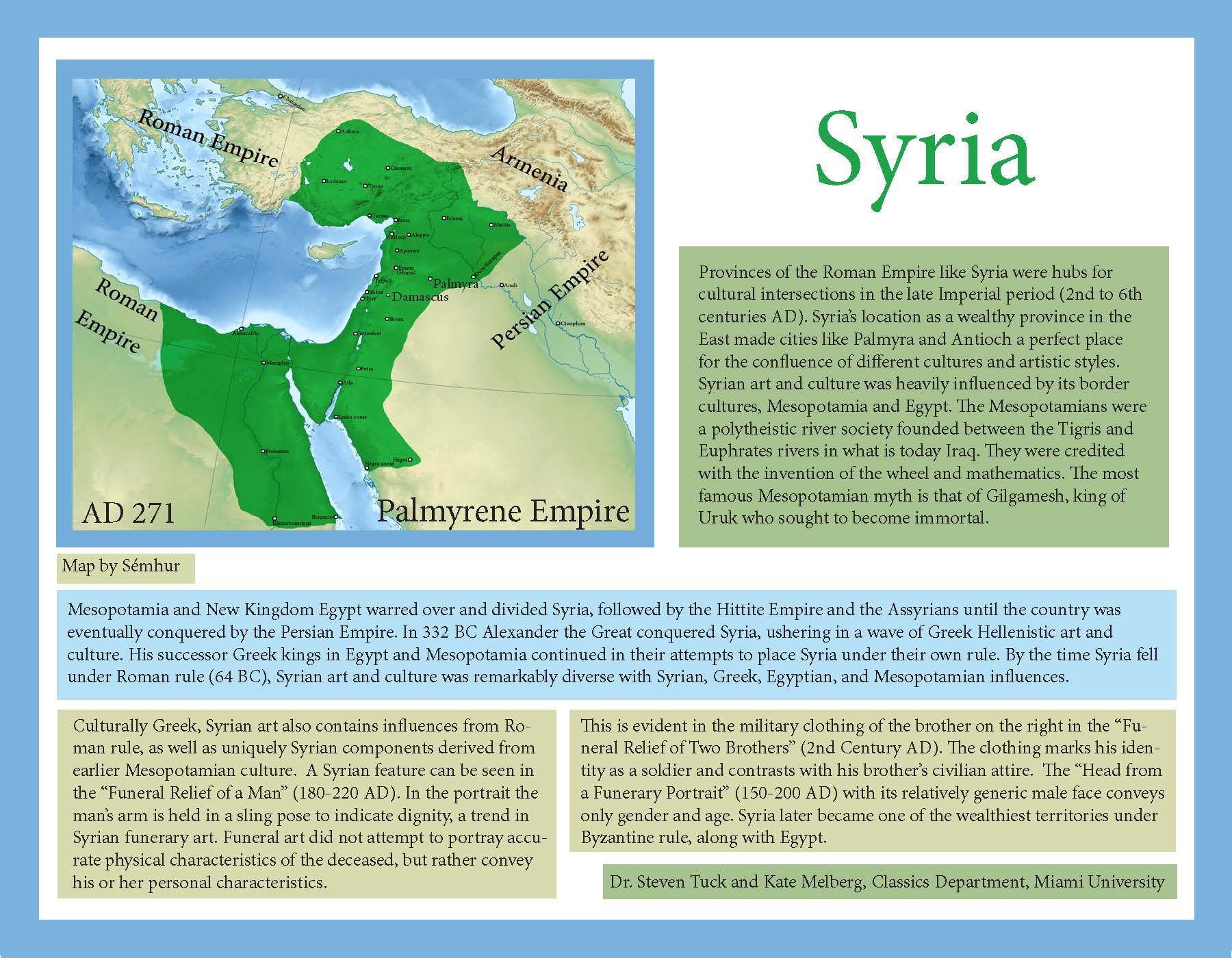 Kate Melberg wins 2017 Dean's Scholar Award!
Kate was chosen to be a Dean's Scholar, which will allow her to pursue more deeply her interest in gendered language in Greek literature. She will be examining Clytemnestra's use of her femininity and maternity in Aeschylus' Oresteia trilogy. Her proposal refers to the "very strict dichotomy between male and female identities" in Greek culture. She notes that "Clytemnestra uses this firm divide to her advantage, hiding her more 'masculine' urges and actions behind the expectations of her femininity.  At other times she is able to exploit her feminine identity, especially her motherhood." Professor Deborah Lyons will be her faculty advisor for this project.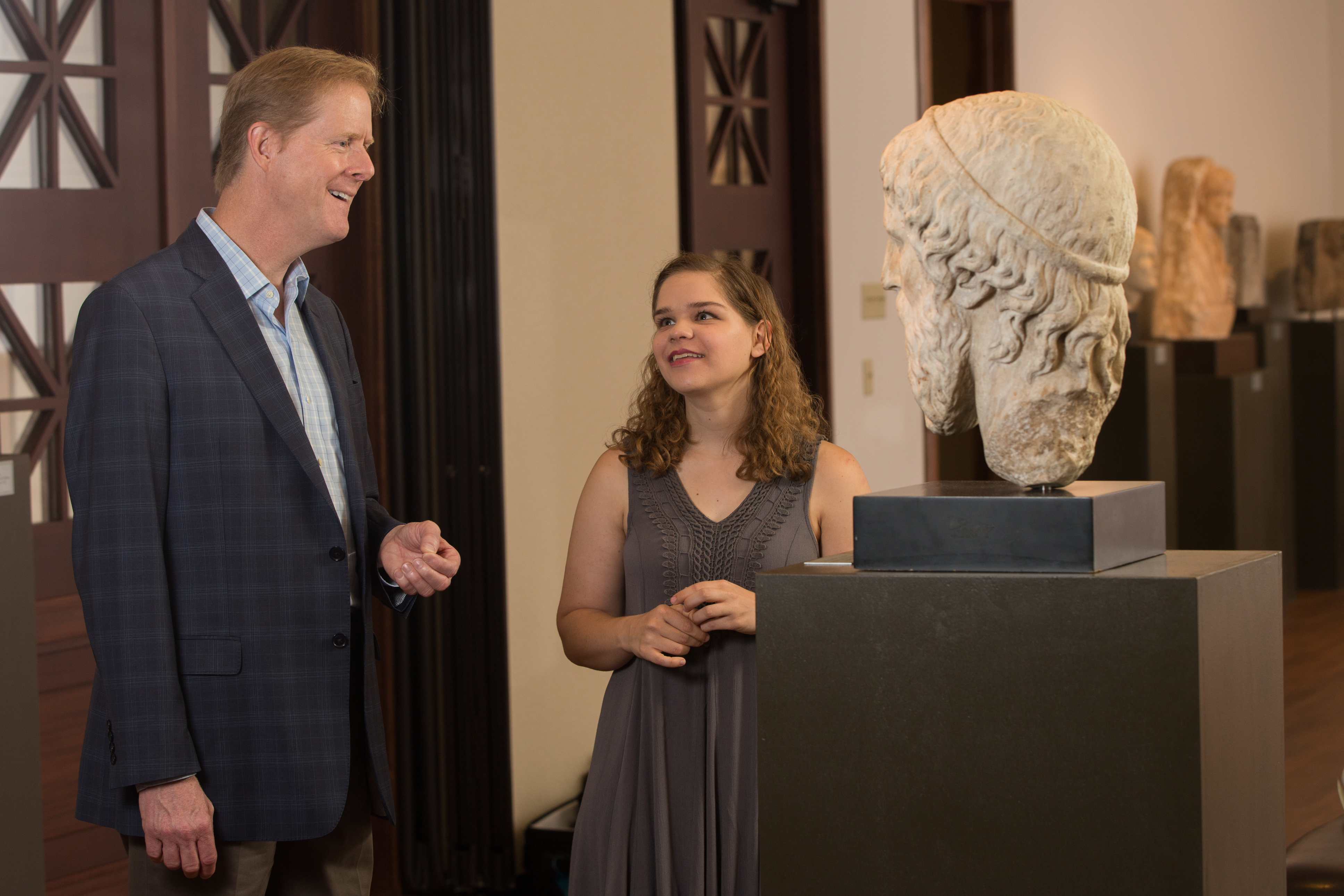 ---
Classics Department Award Winners for the 2015-16 Academic Year
Elliott Greek Prize, for excellence in Greek study (Charles Elliott was a prominent and beloved professor of Greek at Miami University from 1849-1863): Mark Kizer
Bishop Latin Prize, for excellence in the study of Latin (Robert Hamilton Bishop, Jr., son of Miami's first President and Professor of Latin for over 50 years): Matthew Bender
Bishop-Elliott Prize, for excellence in the study of Classical Humanities:Caroline Sausser, Melanie McKell, and Mackenzie Solomon
Montgomery Scholarship for an outstanding student at Miami University majoring in Classics  (Henry Montgomery, known as "Monty" to his friends and colleagues, was a much-loved Professor of Classics Emeritus and Chair of the Department from  1940-1968): Daniel McClurkin and Kate Melberg
AIA Student Memberships: Caroline Sausser, Lydia Webb, Evan Doran, Ali Mallett, Katrina Fausnaugh, Krista Siegfried, Spencer Aitken, and Cameron Gardner
---
Classics Department Award Winners for the 2016-2017 Academic Year
Elliott Greek Prize, for excellence in Greek study (Charles Elliott was a prominent and beloved professor of Greek at Miami University from 1849-1863): Ben Amend
de Luce Prize, for excellence in the study of  Roman Culture and Literature (Judith de Luce, Emerita, Professor of Classics and Chair of the Department): Daniel McClurkin
Bishop Latin Prize, for excellence in the study of Latin (Robert Hamilton Bishop, Jr., son of Miami's first President and Professor of Latin for over 50 years): Matthew Bender and Symeon Stefan
Bishop-Elliott Prize, for excellence in the study of Classical Humanities: Paige Seneff, Brandy Brainerd, and Hannah Woods
Montgomery Scholarship, for an outstanding student at Miami University majoring in Classics  (Henry Montgomery, known as "Monty" to his friends and colleagues, was a much-loved Professor of Classics Emeritus and Chair of the Department from  1940-1968): Lauren Elliott and Katherine Melberg
AIA Student Memberships: Elaine Parsons, Spencer Aitken, Caroline Sausser, Josh Anzalone, Andrew Hoover, Tasheana Bythewood, Jared Calihan, and Cat Looby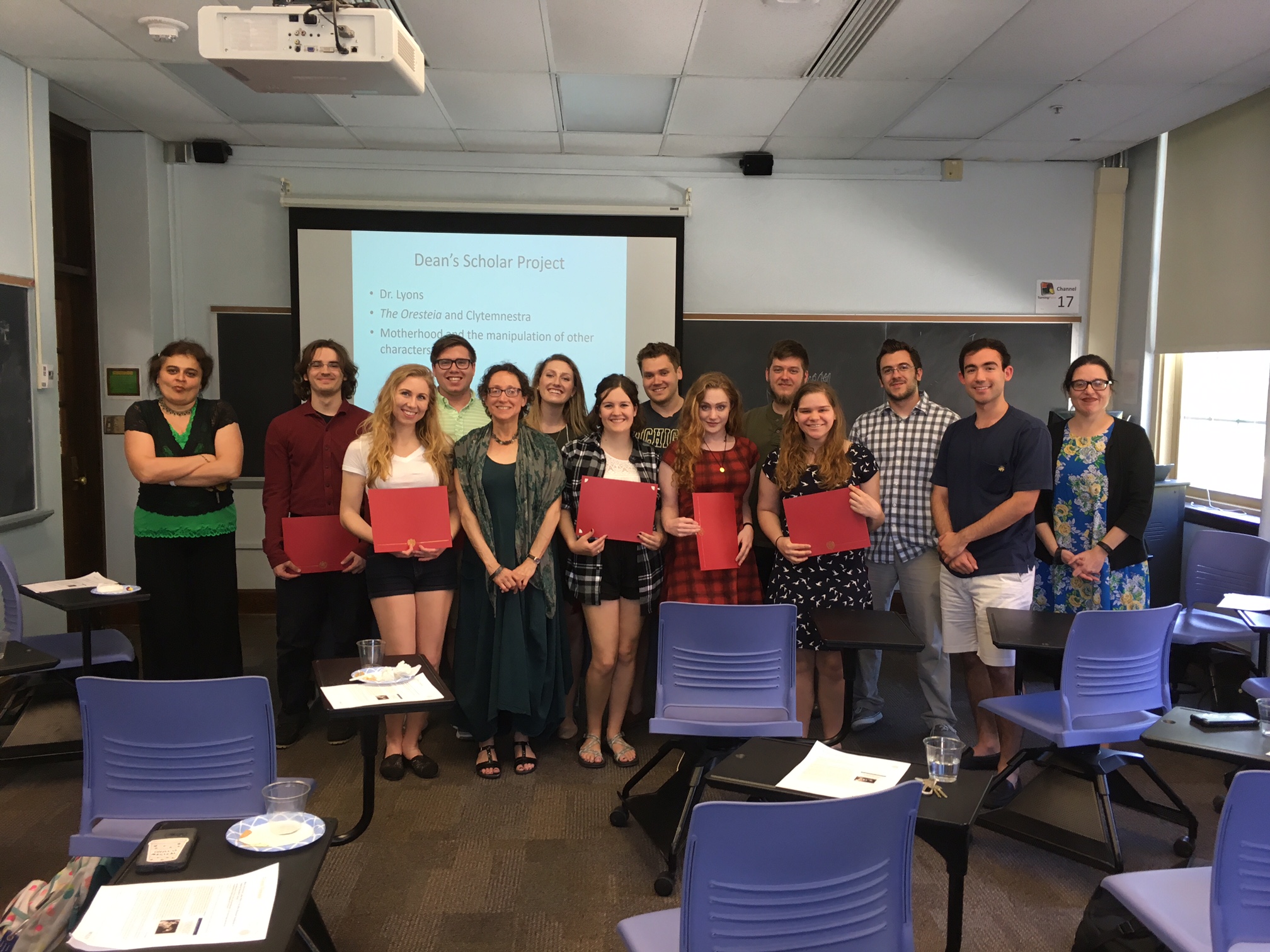 2017 Classics Department Award Winners
---
News, Updates and Announcements…
New Archaeology Minor
We are very pleased to announce the creation and implementation of a new Archaeology Minor, beginning Fall 2017.  This interdisciplinary minor, designed by members of the Classics and Anthropology faculty, is an 18-credit track intended to attract and complement the interests of a broad range of students interested in archaeology, history, and the Classical world, including students majoring in Classical Humanities.   Several Classics courses are featured in this minor, including the popular classes CLS 101, "Greek Civilization in its Mediterranean Context" and CLS 102, "Roman Civilization."  Furthermore, students can now receive 6 credits toward this minor by attending the Tel Akko Archaeological Field School (see Dr. Rosenzweig's faculty update). 
Teaching Latin in the Talawanda After School Language Program
Along with two other Latin students (Arete Kaffenes and Hannah Langsdon), Troy Webster, a Latin Teacher Education major and the Classics Department's Latin tutor, taught Latin in the Talawanda School District's After School Language Program for his EDT 445 class.  The goals of the program were to introduce students to, and engage them with, the basics of a new language.  For Troy, it was an opportunity to grow as an instructor and learn how to plan instruction effectively.  There were 2 classes with 3 students each in grades ranging from 2 through 5.  Troy describes the experience: "My time at the Talawanda After School Program was truly memorable. I had the unique opportunity to teach 3rd through 5th graders basic Latin once a week for 10 weeks. I was able to introduce my students to the Latin language and also ancient Roman culture. My unit for the 10 weeks focused on Roman Mythology and how it influenced our modern world. Students were able to connect myths of gods and goddesses with stories they already knew and with other texts in the world around them. These pictures are objects students created during the 10 weeks. The first picture is of flower pots students made inspired by Greek black figure vases from the 10 labors of Hercules. The second and third pictures are from the end of the unit project where students built their own Roman temples based on a floor plan they developed. The experience working with these students was very rewarding, and one that I will remember for a lifetime."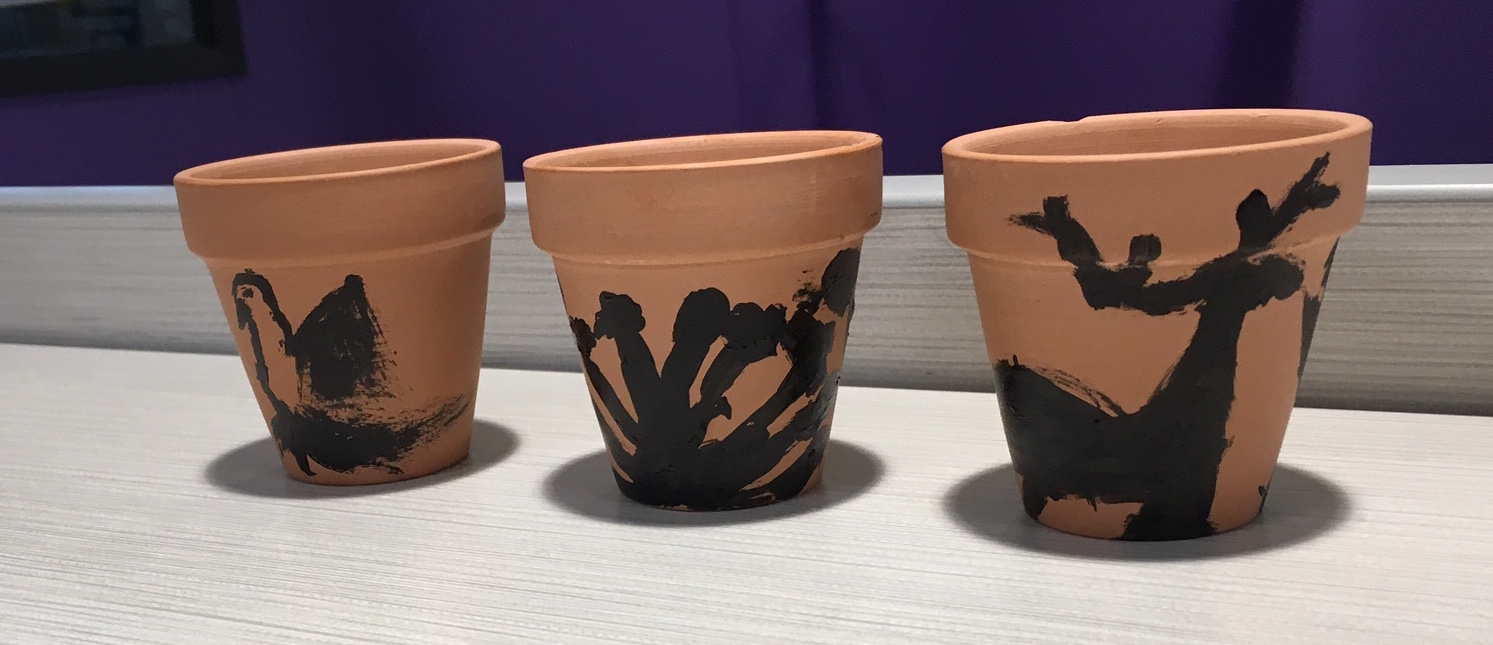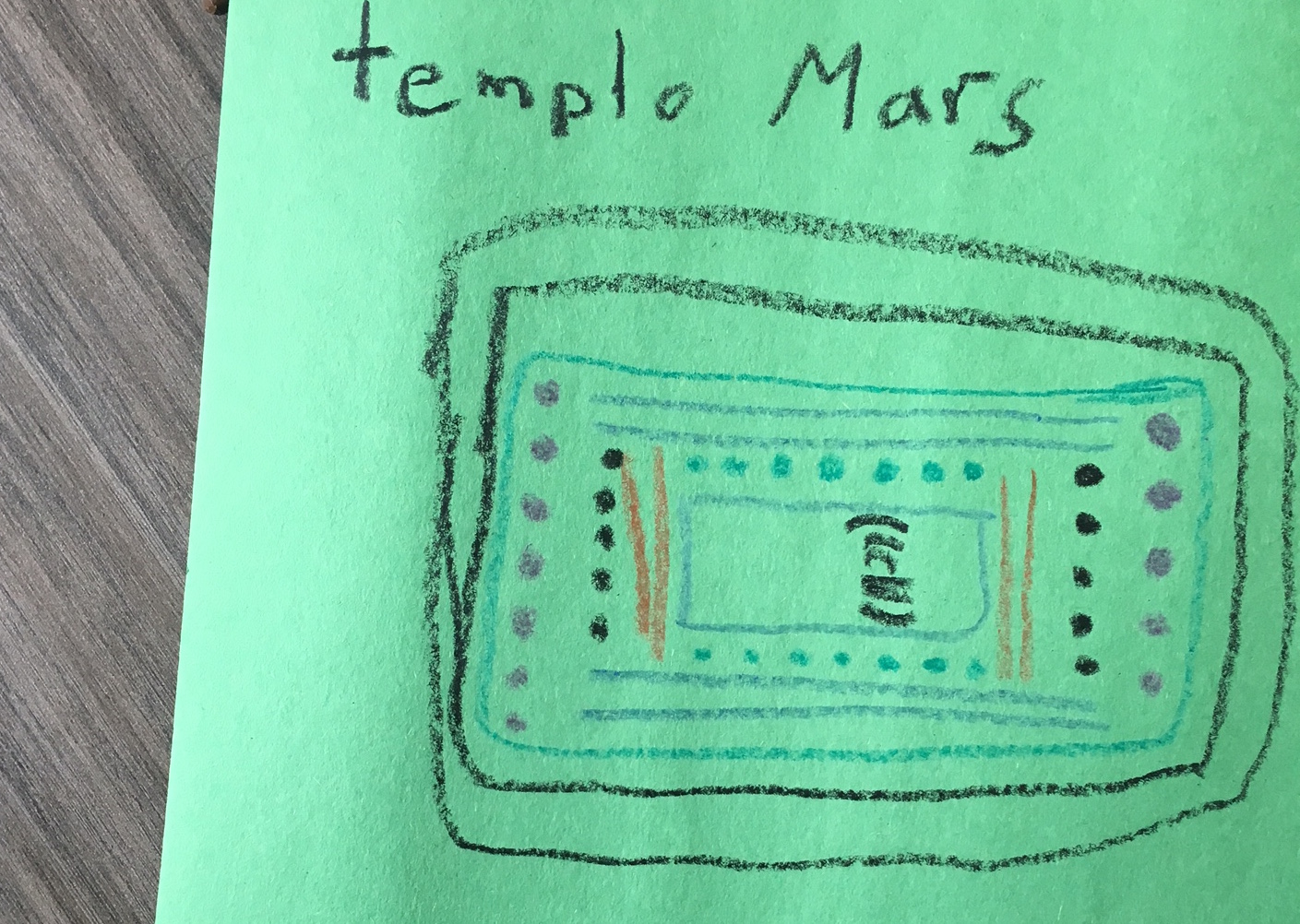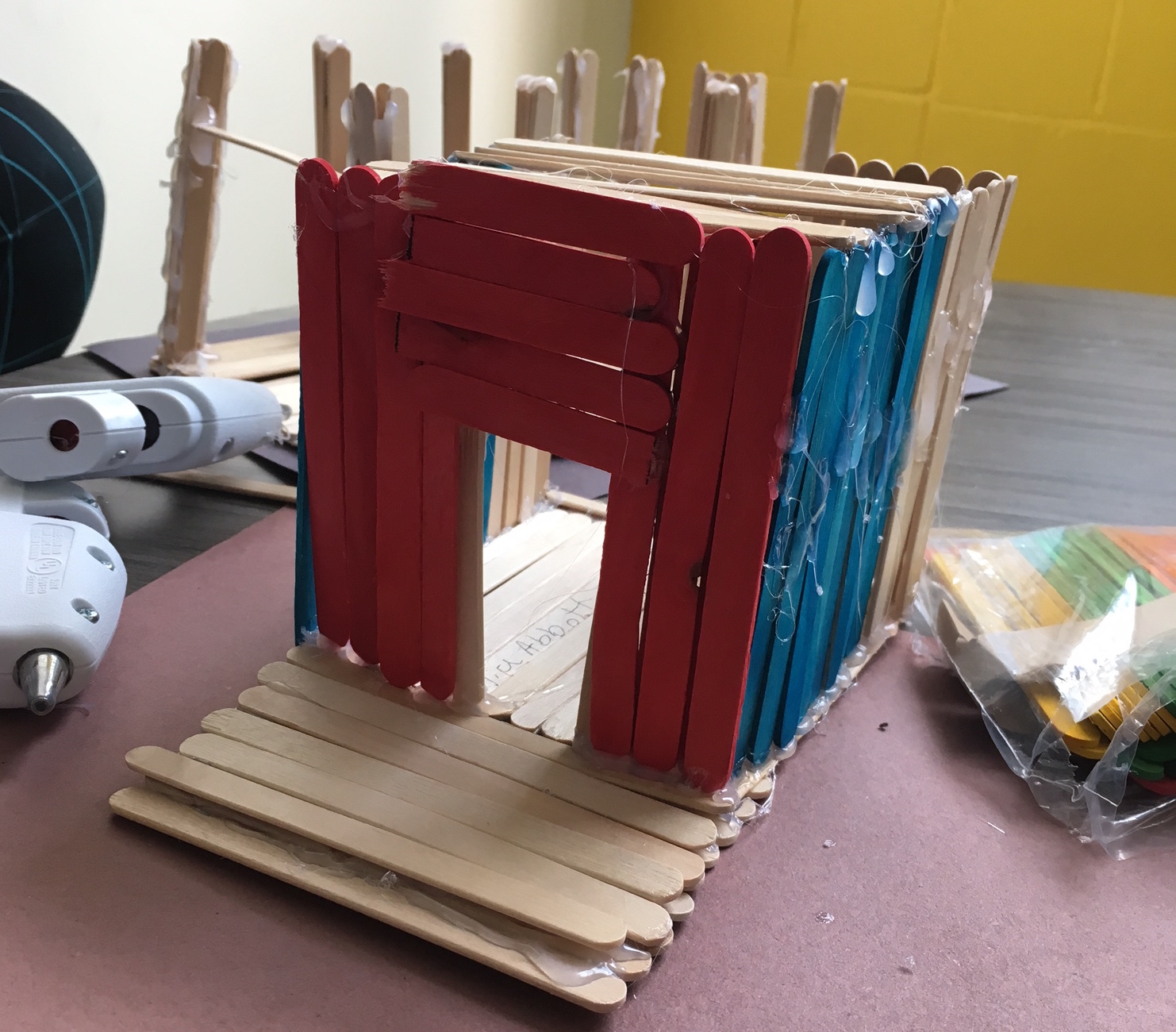 Undergraduate Classics Conference
With the invaluable assistance of a stalwart band of Classics students, the Miami University Department of Classics presented the 15th Annual Classics Conference, March 12, 2016. Presentations were given by a number of our own students, as well as visitors from Ohio University, Xavier University, and the Universities of Michigan and Utah. A highlight was a short excerpt from Aristophanes' Lysistrata performed by students from Roanoke College and a stellar, if impromptu, cameo by our own Spencer Aitken as Kinesias. Miami students who presented their work were Spencer Aitken, Kelsey Kirpatrick, Mark Kizer, Cat Looby, Kate Melberg, Mackenzie Solomon, and Eleni Vidalis.
The conference keynote lecture, "Sexualized Violence: The Eurymedon Vase in Context," was given by Professor Kirk Ormand of Oberlin College. Dr. Ormand, who is an expert on gender and sexuality in Greek literature, has written on a wide range of Greek literature from epic to tragedy to the ancient Greek novel. His focus in this lecture was an enigmatic vase-painting which appears to show a Persian soldier about to be sexually assaulted by a Greek soldier.  Examining the ways the threat of sexual violence portrays the barbarian Persian enemy as weak and effeminate,, Ormand also considered other interpretations of this vase, which has long been the object of scholarly debate.
Department of Classics 3rd Annual Certamen
On November 12, 2016, the department once again sponsored a lively certamen (quiz competition) for 75 + local Latin high school students and their teachers.  Current Miami Classics students helped run the event, and we were delighted to welcome some of our former students, now teaching Latin in area schools, back to campus with their student teams!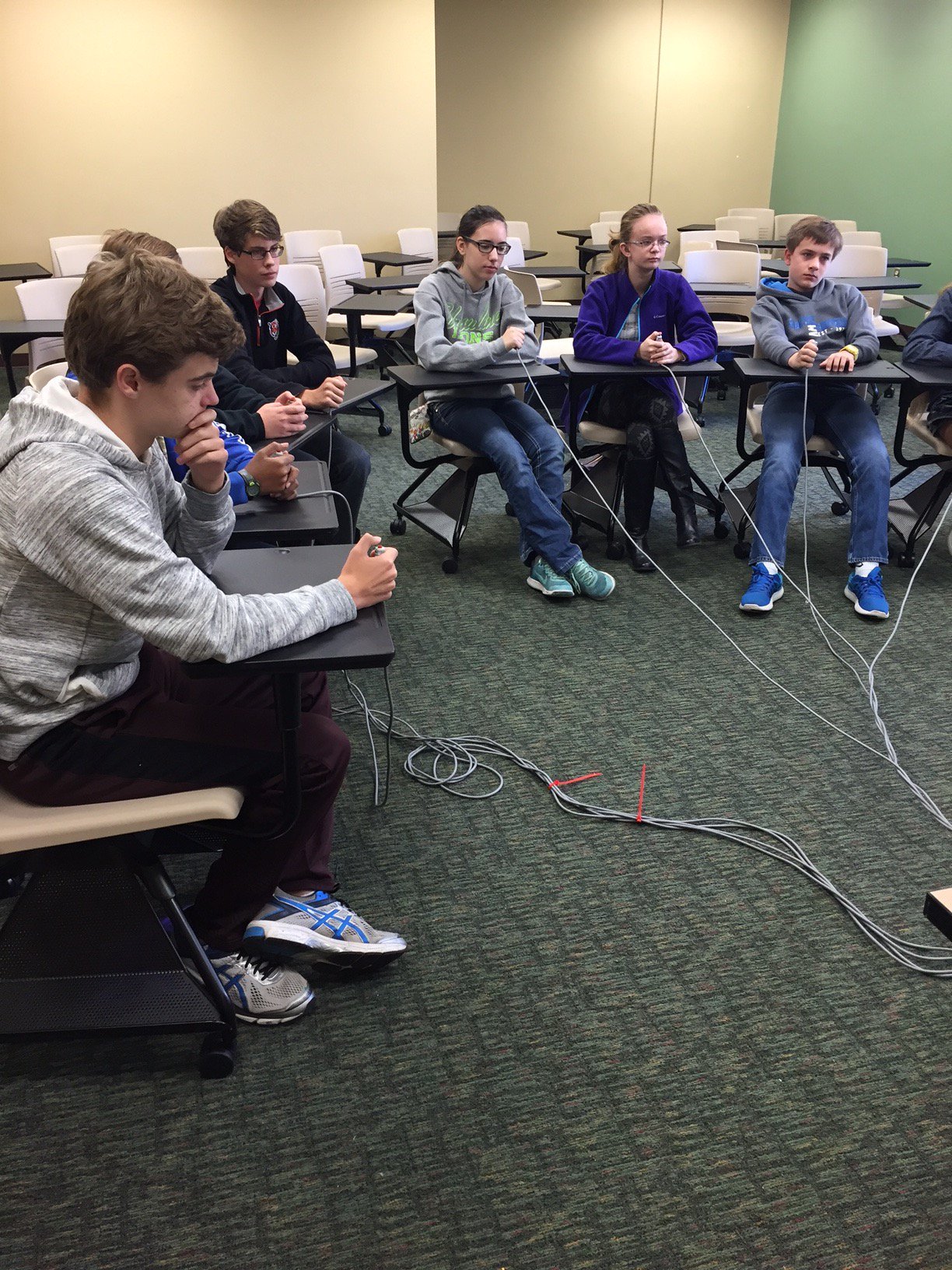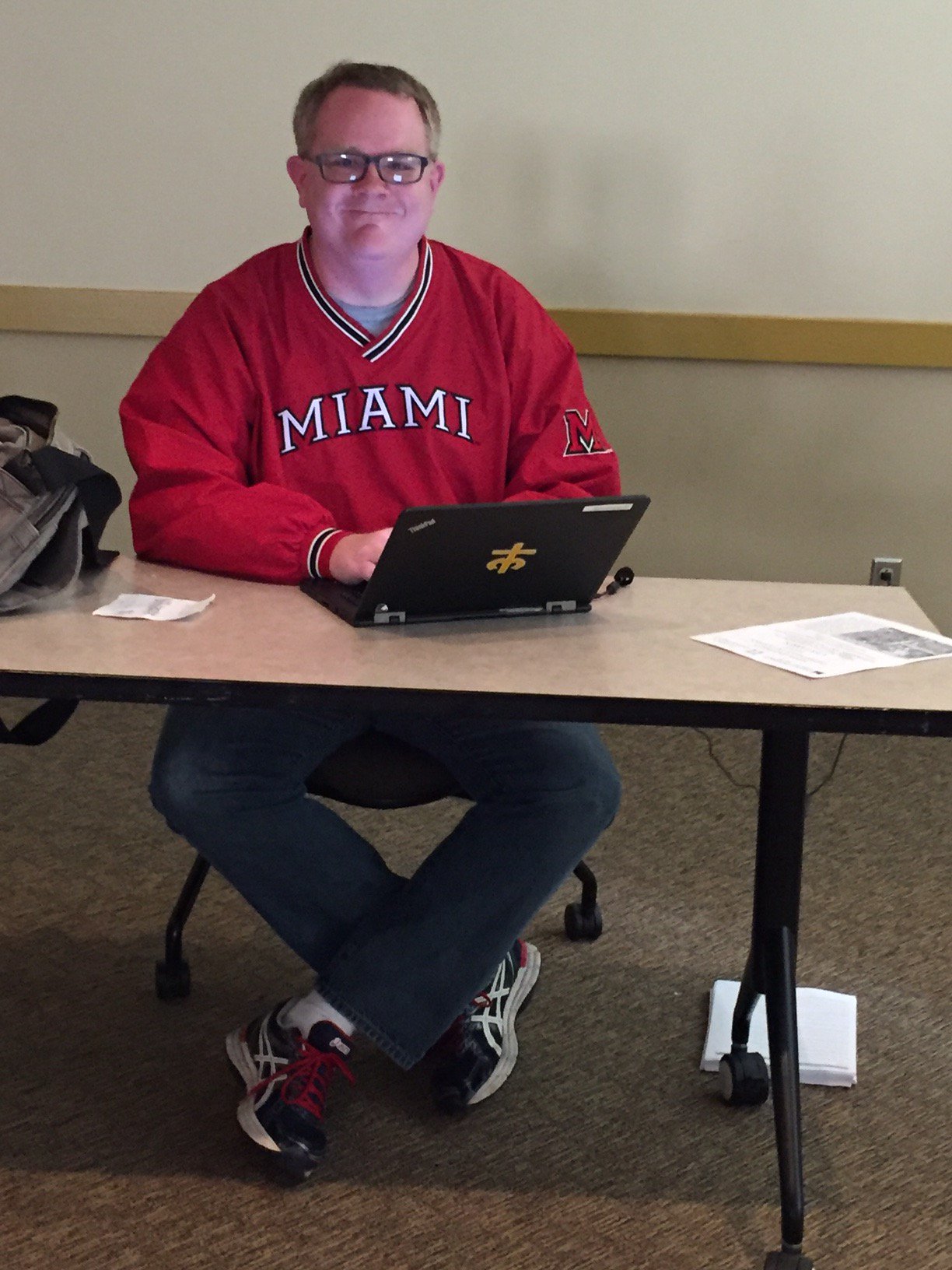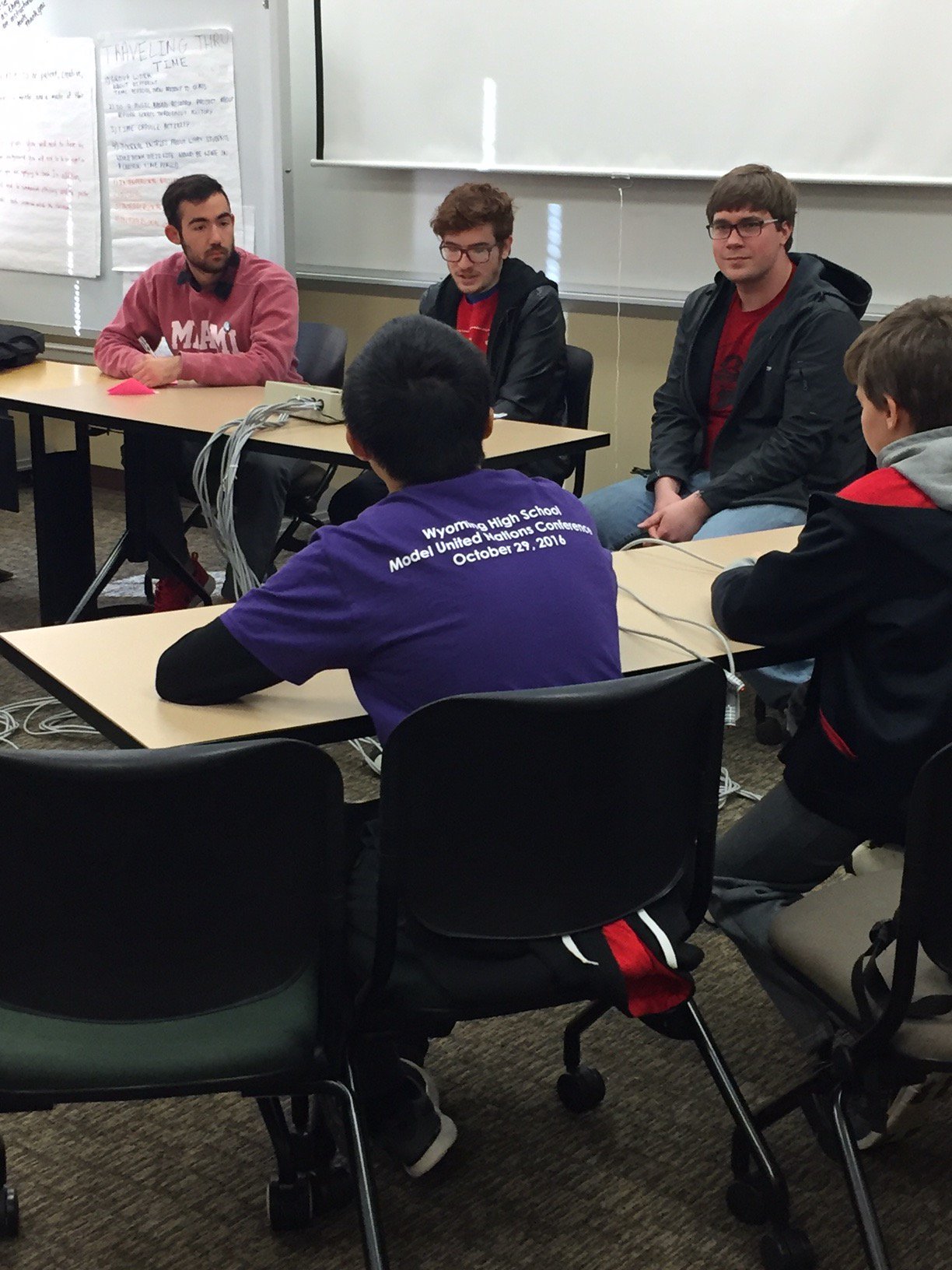 The 2016-2017 John W. Altman Program in the Humanities
This year's Altman's Program, presented by the Miami University Humanities Center, was devoted to the theme "Medicine and the Humanities." Classics professor Zara Torlone, one of the Altman Faculty Fellows, and Classical Humanities major, Daniel McClurkin, a Student Fellow, participated in the year-long exploration of links between the humanities and medical research.  In addition to seminars for faculty and students, the Altman Program brought  scholars from all over the world to Miami's campus to talk about their research, including Philip van der Eijk (Alexander von Humboldt Professor of Classics and History of Science at Humboldt-Universität, Berlin), who gave a lecture entitled "Health, Responsibility, and Lifestyle in Ancient Medical and Philosophical Thought." The program culminated in the Altman Symposium at which Professor Torlone delivered a talk on the pathology of love in ancient literature.
Collaborative language courses with Ohio University continue!
In academic year 2016-2017, the Department of Classics continued its innovative course-sharing program with Ohio University.   Dr .Torlone taught Roman elegy to a combined Latin class of Miami and OU students in the fall, while Dr. Bill Owens (from OU) taught a course in Apuleius for upper-level Latin students from both schools in the spring.  In addition, Dr. Rush taught Greek 202 as a collaborative class for the first time in the spring.  Her combined class provided the setting for a seminar for Greek students at both universities on Aithiopians in the Iliad and Odyssey led by visiting scholar Sarah Derbew.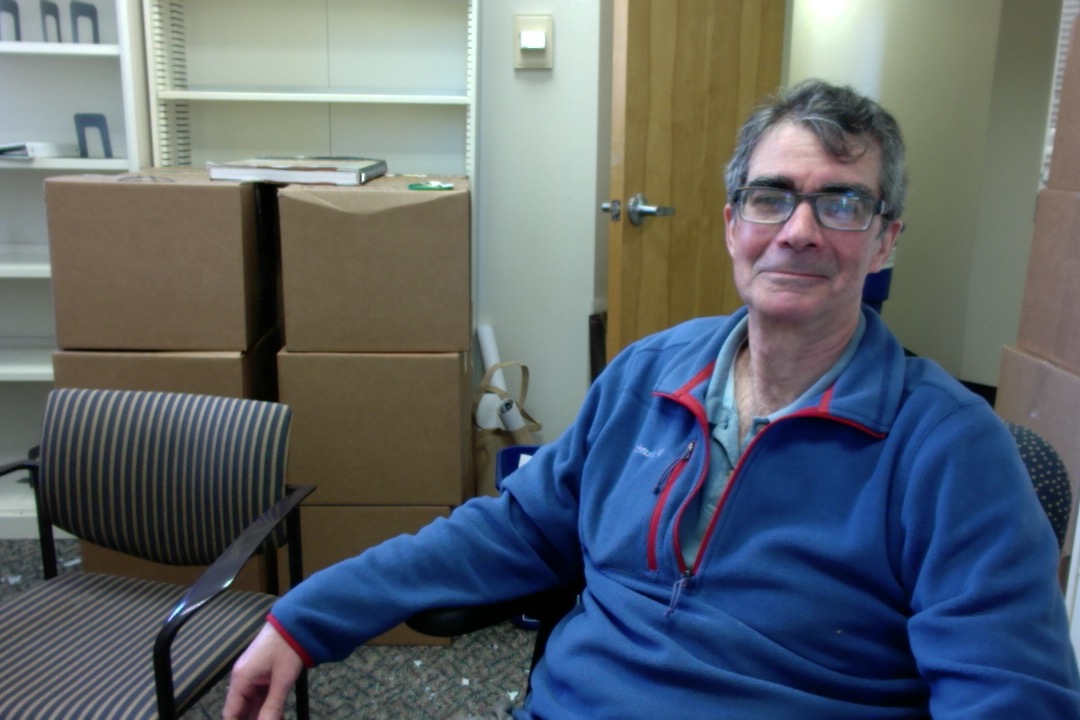 Dr. Bill Owens
Updates
from the Miami Middletown Classics Club, Pandora's Box 
The members of Pandora's Box are headed to Ireland, Scotland, and England in May of 2018.  Contact Starla Alexander for more information at alexansj@miamioh.edu.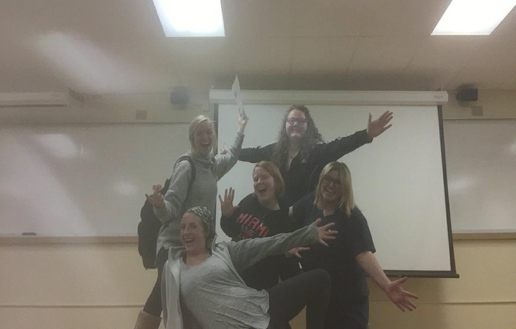 Hosting a screening of Rogue One spring semester 2017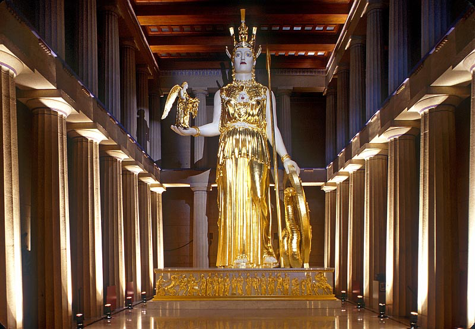 Visiting the Parthenon in Nashville in July 2017
---
Classics Department 2016-17 Guest Speakers
"Palmyra: Past and Present" by Dr. Nathanael Andrade
Nathanael Andrade (Assistant Professor at Binghamton University in New York) came to Miami last April to talk with students in the "Age of Pericles" capstone about Thucydides' account of the Melian dialogue, a passage in which Thucydides invites his audience to think critically about power and whether a preemptive attack against the less powerful is ever justified.  While on campus, Dr Andrade also gave a public lecture entitled "Palmyra: Past and Present" which presented a summary of his ongoing research about identity in the ancient world. More specifically, he examined the ways that individual moments from ancient Syria do not clearly convey a "Syrian" or "Assyrian" identity.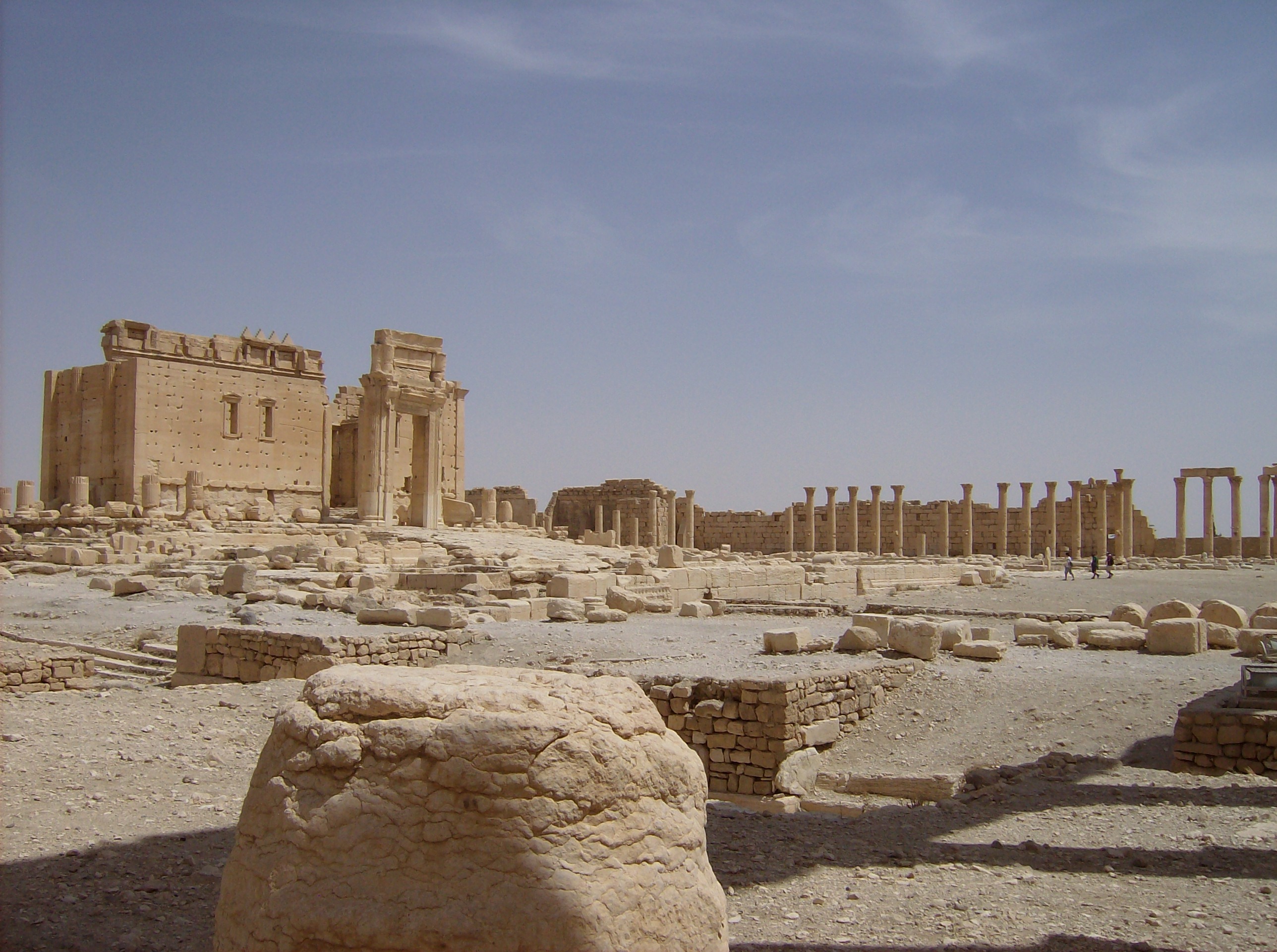 "21st Century Lynchings? Meditations on Police Shootings of Unarmed Black People" by Dr. Karlos Hill
How does the past shape the present? The Department of Classics was co-sponsor of a visit by Dr. Karlos Hill (Associate Professor of African and African American Studies at the University of Oklahoma).  While on campus, Dr. Hill gave a reading from his recent book, Beyond the Rope: the impact of Lynching on Black Culture and Memory, and delivered a well-attended public lecture.  His lecture examined whether the recent police killings of unarmed African Americans can be considered 21st century lynchings.  Although concluding that they are not lynchings in a technical sense, Hill argued that such acts share deep resonances with lynching given that they are modern spectacles of violence and have the effect of terrorizing black communities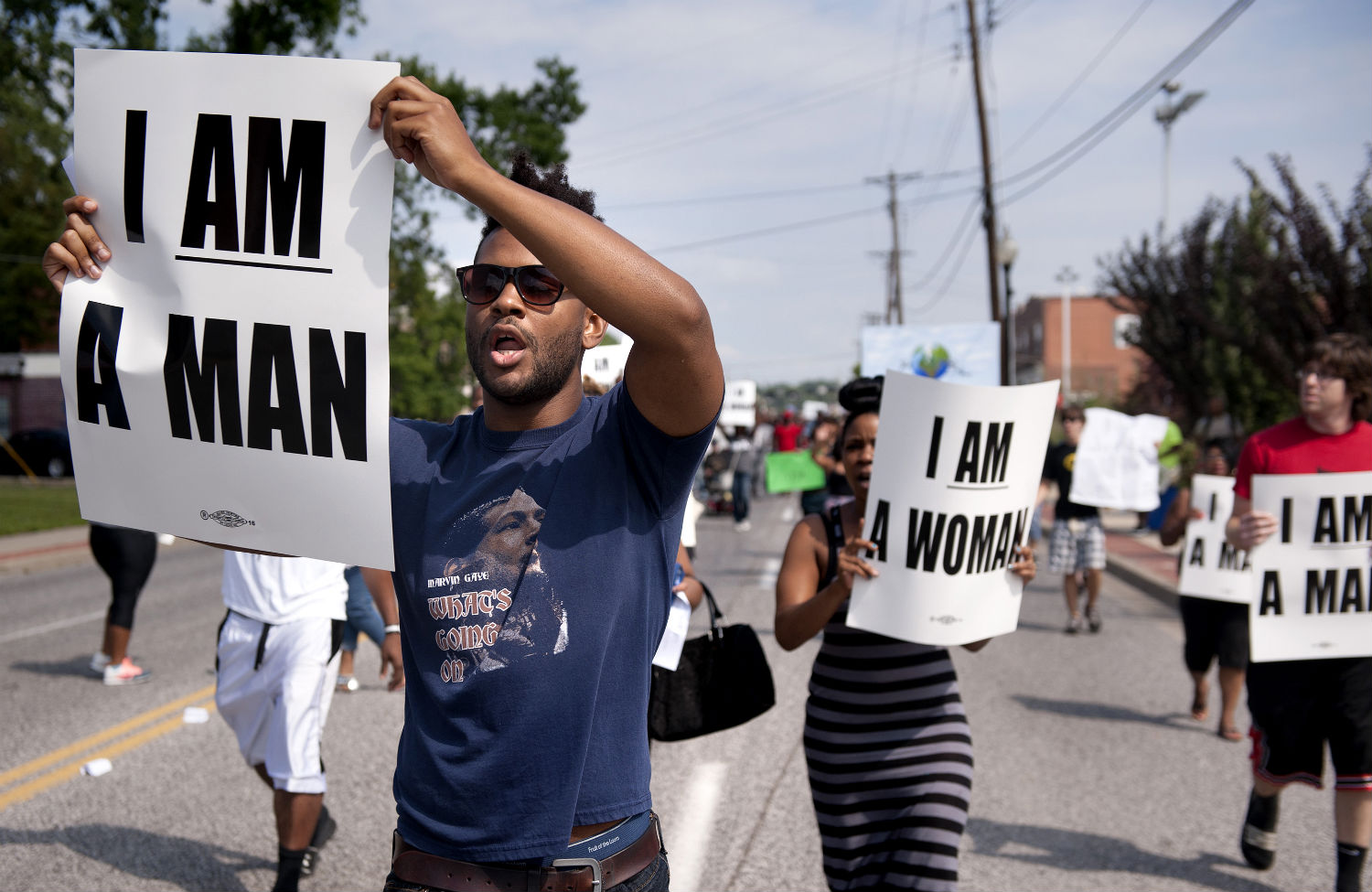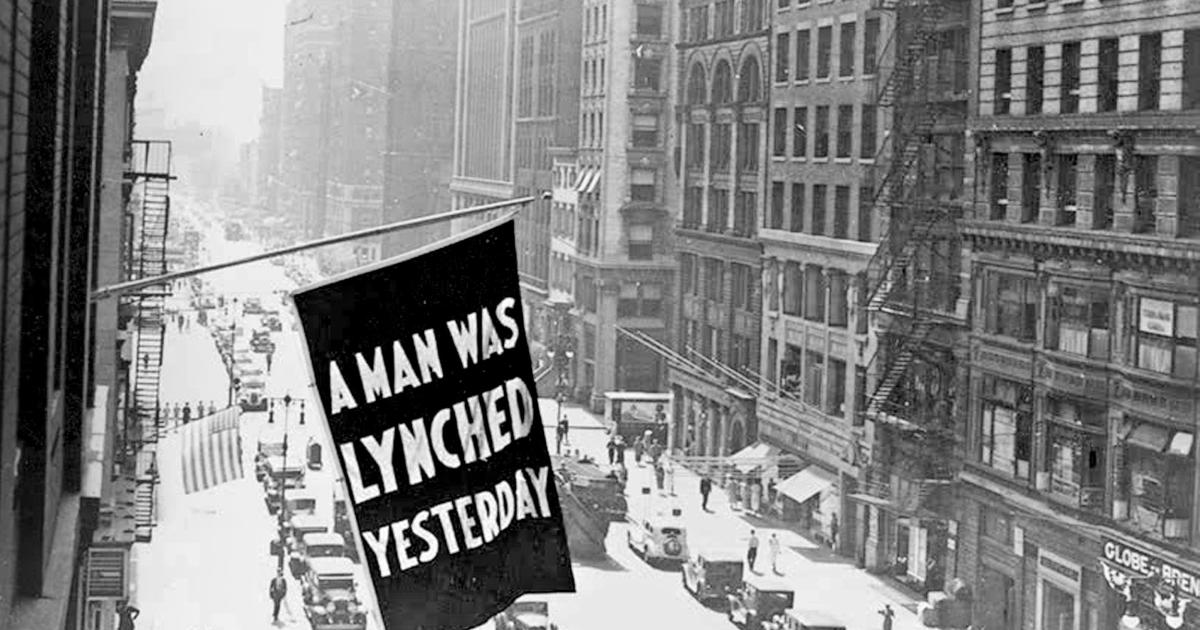 "The Odyssey: A Folk Opera" by Joe Goodkin
Joe Goodkin came to Miami University in November to perform his work "The Odyssey: A Folk Opera," a 30-minute original musical composition for solo acoustic guitar and voice.  Goodkin has performed this award-winning work for high school and college audiences across the United States and Canada since 2002. To learn more about Goodkin's path to becoming a modern bard see his article at the online journal Eidolon.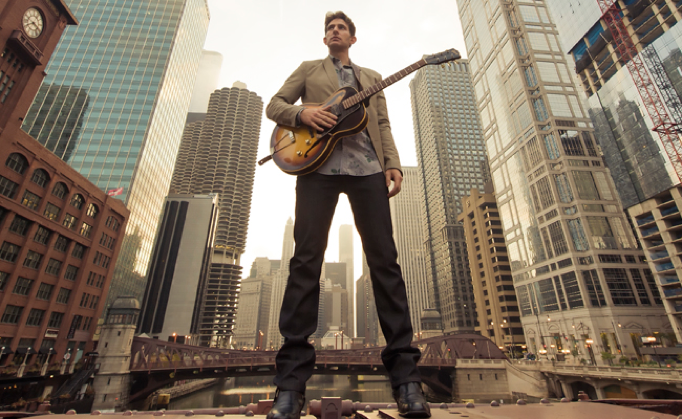 "Women Writing Latin: Gender and the Poetry of Sulpicia"by Laurel Fulkerson
In November 2016, the Department of Classics hosted a visit by Laurel Fulkerson (Florida State University)   During her visit, Dr. Fulkerson visited  LAT 310 to talk about her research in Roman love elegy.  Dr. Fulkerson also gave a university-wide lecture presenting some of her current research on the mystery of the Roman poetess Sulpicia and the history of reception of Sulpicia's poetry in later literary traditions, addressing more broadly the question of "Ladies' Latin" and the suppression of female authorship as a historical construct.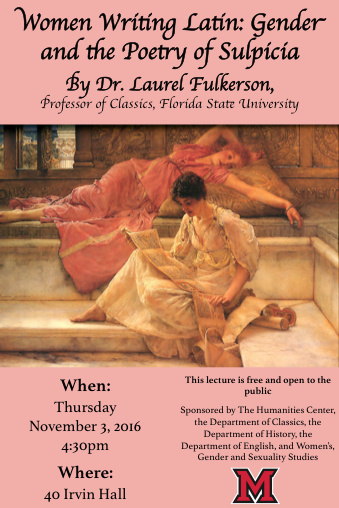 "Hidden Identities: Black Skin in Heliodorus' 'Aithiopika'" by Sarah Derbew
On March 28-29, the Classics department welcomed to campus Sarah Derbew, currently a PhD student in Classics at Yale.  Sarah conducted a seminar for our Greek language students, and also delivered a public lecture on "Hidden Identities:  Black Skin Color in Heliodorus' Aithiopika."  Sarah's lecture featured work from her current dissertation, entitled "The Metatheater of Blackness: Looking at and through black Africa in ancient Greek literature and art," which presents a cumulative and interconnected argument about the capacity for critical and self-reflexive theorizations of race and identity in the "Greek" Mediterranean from the fifth century BCE to the third century CE.

Was Machiavelli Right?: Livy's Depiction of Discord in Early Rome" by Ann Vasaly
Ann Vasaly, Professor Emerita of Classical Studies at Boston University, visited campus in April in conjunction with our "Age of Augustus" spring capstone.  In addition to her visit to that class (where she was peppered with questions about her research and the Augustan age more broadly), she delivered a public lecture entitled, "Was Machiavelli Right?  Livy's Depiction of Discord in Early Rome," co-sponsored by the Departments of Classics, English and Political Science, as well as the Miami University Humanities Center.  This critical examination of the role of class conflict in interpretations of Roman history was taken from her recently published book Livy's Political Philosophy: Power and Personality in the First Pentad (Cambridge University Press, 2015)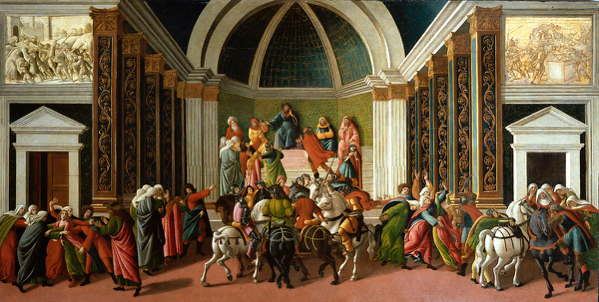 "Ovid's Faces and the Quest for the Minds of Others" by Colin Shelton
Our lecture series concluded this year with Dr. Colin Shelton's provocative examination of "Ovid's Faces and the Quest for the Minds of Others."  In his lecture, Dr. Shelton (University of Cincinnati) looked closely at the language of emotion in Roman literature, asking whether we can ever "know" the feelings of others through bodily signs like blushing and body temperature.  Dr. Shelton's talk both acknowledged the continuing desire to pinpoint such feeling, yet also highlighted some of the cultural and historical gaps that frustrate that very enterprise.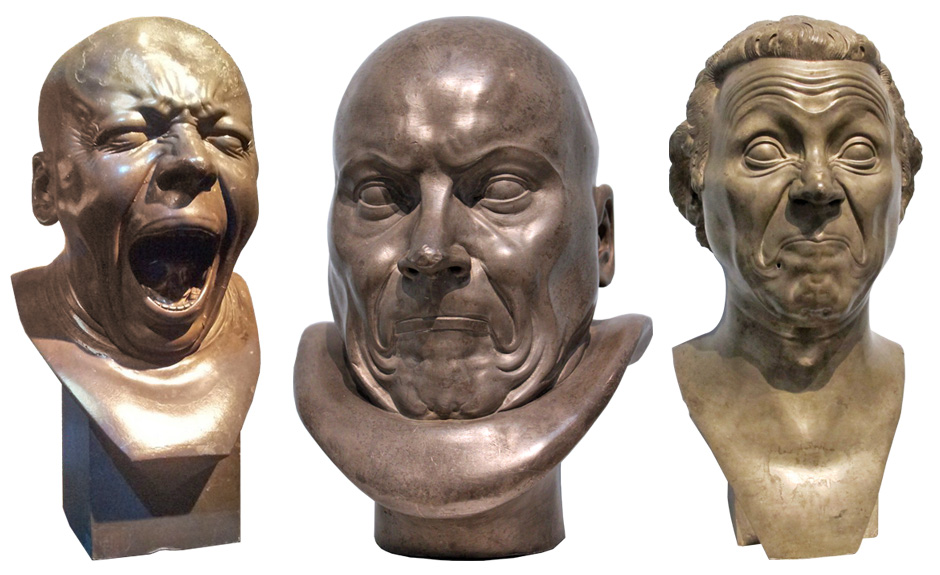 ---
Catching up with alumna, Alexis Lees (2014)
I am nearing the end of my 1st year of medical school. Last August I started a medical program with St. George's, University of London- but this specific program is delivered in sunny Nicosia, Cyprus. It's beautiful. I get to study medicine while enjoying the amazing weather of a Mediterranean island, and upon completion (in 2020) I will become a certified MD. The first two years are spent here in Cyprus learning basic sciences, and the final two years are spent in Chicago, IL shadowing and learning first-hand from doctors in the hospital. The program is geared toward international students, so the cohort comprises people from all over the world. Our current student population represents over 20 different countries, which provides a great cultural experience and opportunity to grow. The best thing is: my Classical Humanities and Language degree has proven to be of great value, since I am in a predominantly Greek-speaking country! Coming here already familiar with the alphabet, history, and somewhat of a vocabulary (although ancient) has helped me grasp the modern Greek language more quickly. Learning medicine, Greek, and enjoying a sunny, warm, year-round climate…what could be better?!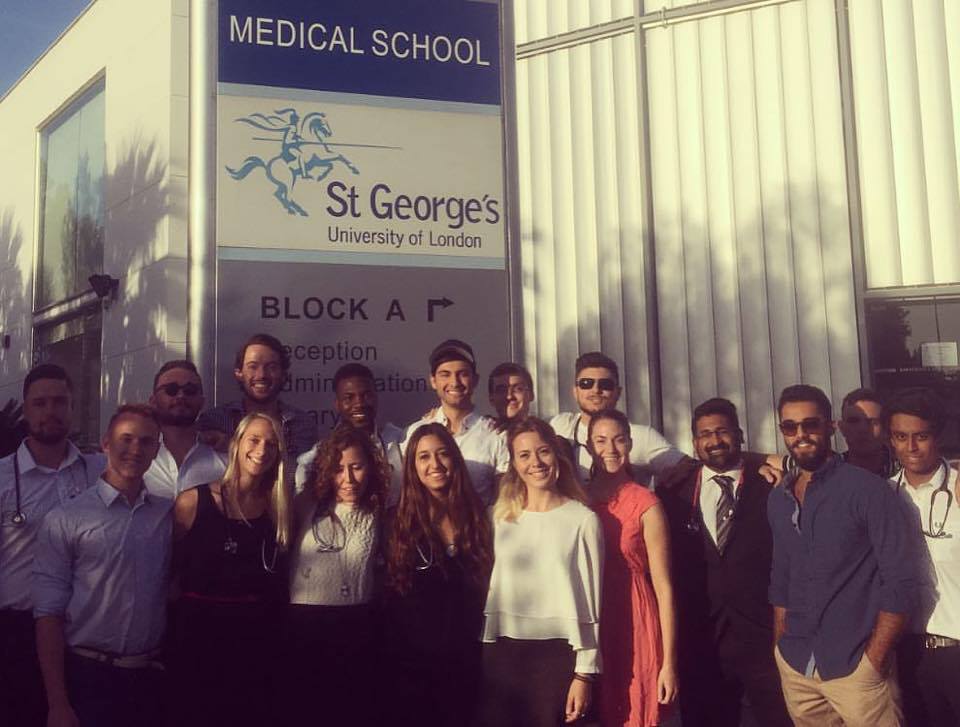 Alexis Lees at St. George's Medical School
---
Discovering Greece: A Journey Through the Ancient World, January 2017
A Classics Department study abroad credit workshop
Course developed by Dr. Emily Rush; study abroad led by Dr. Steven Tuck, assisted by Carolyn DeWitt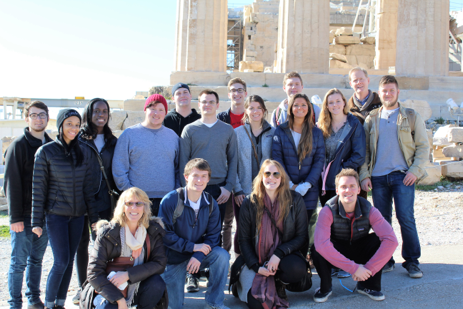 Group Photo at the Acropolis, Athens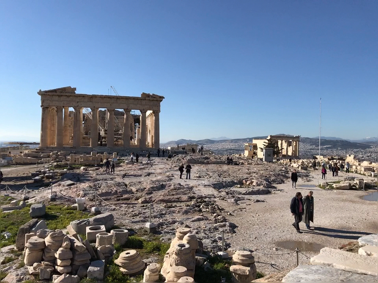 The Parthenon, Athens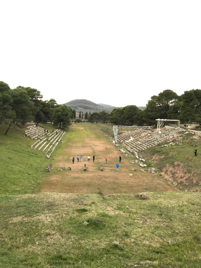 Olympic games, stadium at Epidauros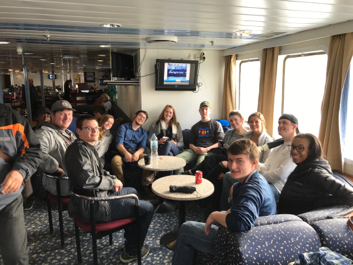 Ferry ride to Island of Aegina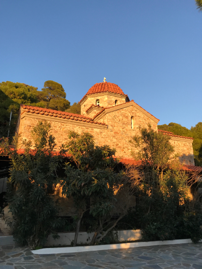 St. Paul's Monastery, Lavrion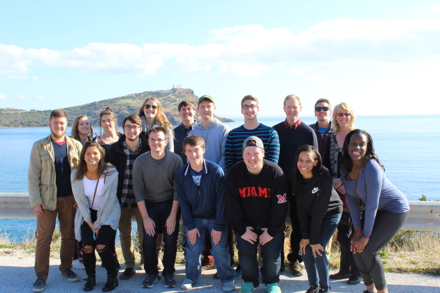 Group photo with the Temple of Poseidon behind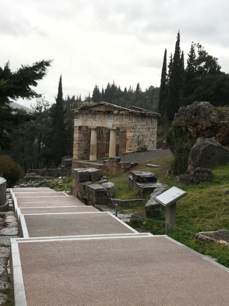 Treasury of the Athenians, Delphi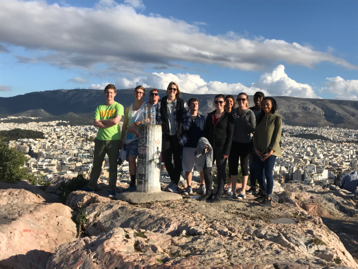 Students on Philopappou Hill with a view of Athens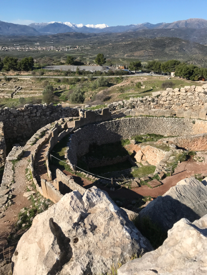 Mycenae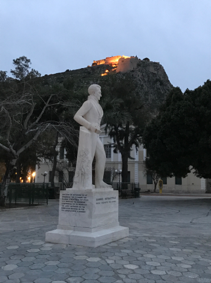 Nauplion Citadel by night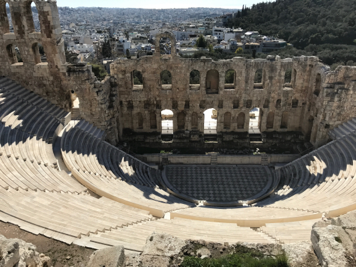 Odeon of Herodes Atticus Theatre at the Acropolis, Athens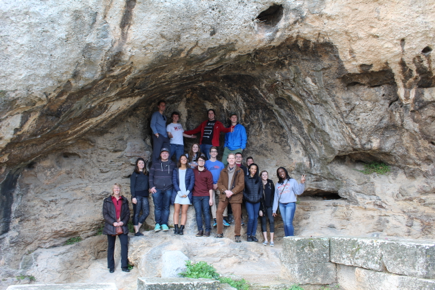 Group photo at the entrance to the underworld, Eleusis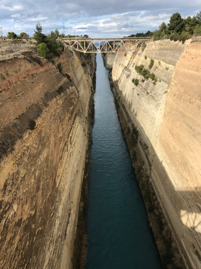 Corinth Canal
---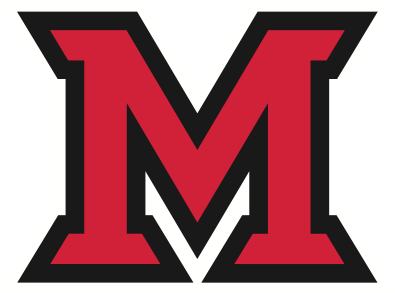 We would like to say THANK YOU for supporting the Classics Department.  Your generous contributions help to enhance programs for both Classics faculty and students.  You may give to the "Classics Gift Fund" at the Miami University Office of Development, 725 E. Chestnut, Oxford OH  45056.  To make an online gift, simply click on the "M" link here! Your generosity is greatly appreciated
---