MFA students spend Winter Term teaching writing in China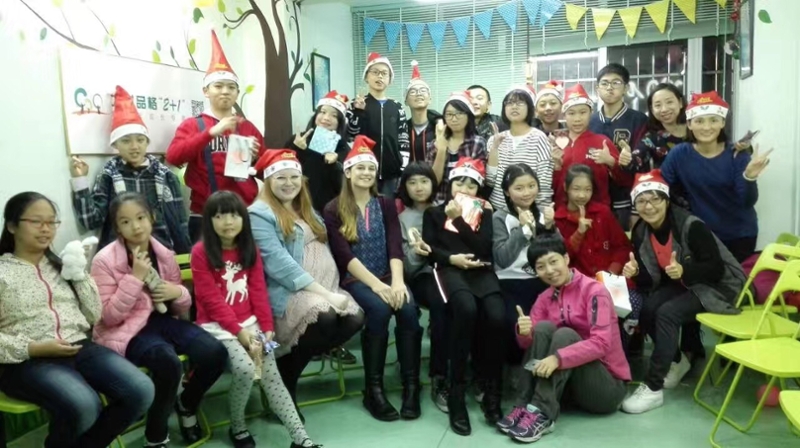 by Riley Steiner, CAS communications intern
Two Miami University graduate students traveled to China this winter to work with students at Sun Yat-Sen University as part of a creative writing internship. 
Tammy Atha and Carly Plank, MFA graduate students, lived at Sun Yat-Sen's branch campus in Zhuhai, China. From mid-December to early January, they met with undergraduate students who were studying English to develop and revise their creative nonfiction. They also served as guest judges in the university's undergraduate creative writing contest.
This winter's trip marked the third year of the creative writing internship at Sun Yat-Sen. Each year, students are selected for the internship based on their letter of application and teaching skills.
Plank and Atha worked individually with Sun Yat-Sen students who were studying creative writing, reading the students' writing and offering feedback on their work.
"You meet one-on-one or two-on-one, and you've read their composition, you've made comments, and you just give them some feedback on their composition from the position of someone who is a creative writer in English," Atha said.
Since the students are studying English as a second language, Atha said they bring a unique perspective to their English creative nonfiction.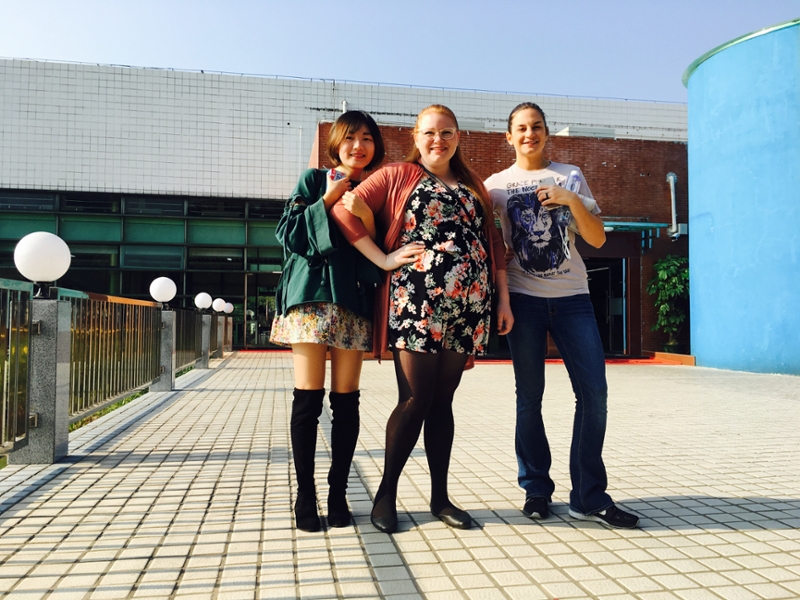 "I wish I could write such unique sentences, and I like that and I wanted to encourage it more, especially in creative writing," she said. "In an English paper, you'll hear it often in the Howe Writing Center, they want to naturalize their speech or they want it to sound native, which is so hard to do if you're not native. I think in creative writing, this trans-lingual space that they occupy is really interesting and can be really beautiful."
Along with working with students at Zhuhai, the Miami interns traveled to Yangshuo, a scenic mountain town where they went river rafting, hiking, and biking. They also visited the city of Guangzhou, which is home to Sun Yat-Sen's main campus.
In Guangzhou, they stayed with a host family for a weekend.
"[They] treated us like family," Plank said. "Even though they did not speak much English and we spoke absolutely no Chinese except for the words 'hello' and 'thank you,' we were able to share moments of intercultural connection."
This immersion into Chinese culture allowed the interns to experience the world beyond the Zhuhai classroom. But their interaction with the creative writing students was just as valuable.
"They were so overjoyed to hear something that someone liked about their work," Atha said. "They were genuinely excited to sit down and get a new person's perspective on their writing in ways that you sometimes get from American universities, but not always."
One of the goals of the internship is to build the connection between the visiting writers from Miami and the undergraduates at Sun Yat-Sen. While in China, interns gain experience working with writing from an entirely new part of the world.
"It's really important to us that our writers have exposure to other cultures and the idea that writing is not all written by the same kinds of people," said Dr. Cathy Wagner, head of Miami's creative writing program. "It's important for writers to have a really broad imagining of the world, and this is one way we can bring them that."
Neither Plank nor Atha had traveled to China before, but the internship allowed them to learn about the country while working with student writers at Sun Yat-Sen.
"I did gain respect for a culture that is very different from my own," Plank said. "Seeing their excitement and answering their questions was really inspiring and reinvigorated me as an educator."
The deadline for applications for the 2017-18 creative writing internship at Sun Yat-Sen is March 17.