Faculty and Mentors
Residential MFA Faculty
Professors
(PhD, English and American Literature, Cornell, 1995)
Professor of English and Affiliate of American Studies, Director of the Miami University Humanities Center
Areas: U.S. Literary and Cultural History Since 1950, Cold War Studies, Postmodernism, Fiction Writing
---
(PhD, University of Lancaster, 2004)
Professor of English
Areas: Performance Writing, Digital posthumanities, 20th & 21st Century Poetics,
Electronic Literature, Live Voice, Poetry and Film, Sound Art
---
(JD, University of California, Los Angeles and MFA, Creative Writing, Cornell University, 1998)
Professor of English and Affiliate of Global and Intercultural Studies
Areas: Creative Writing; Film, Theatre and Literature Adaptations; Disability / Medical Narratives; Contemporary and Twentieth Century Literature; Asian American Literature; Literature and the Law
---
(PhD, University of Chicago, 1987)
Professor of English, Director of Low Residency MFA, and Editor of the Miami University Press
Areas: Modern and Contemporary British, Irish, American, and Anglophone Literature, Creative and Performance Writing, Poetry and Poetics, Anecdotes and Ephemera, Travel Writing
---
(PhD, University of Utah, 2000)
Professor of English
Areas: Creative Writing, Poetry Writing, Contemporary and Modern American Poetry and Poetics, Contemporary and Modern British Poetry and Poetics, Poetry and Politics
---
Associate Professors
(MFA, Creative Writing, University of Florida, 2001) 
Associate Professor of English, , Director of Creative Writing  
Areas: Short Fiction, Historical Fiction, Contemporary Literature, and Forms of the Novel
---
(PhD, Creative Writing, University of Denver, 2001)
Associate Professor of English (Middletown Campus)
Areas: Community-Based Learning, Creative Writing, Creative Writing Pedagogy, Exile Studies
---
Assistant Professors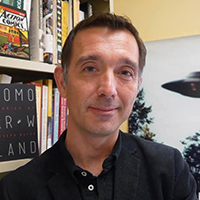 (PhD, University of Cincinnati, 2006)
Assistant Professor of English
Areas: Narratology, Creative Writing Pedagogy, Fantastic, Absurd, and Grotesque Literatures; Southern Literature, Film Studies, Religion and Literature
---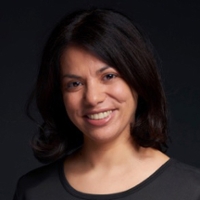 (MFA, University of Miami, 2013)
Assistant Professor of English
Areas: Creative Nonfiction, Memoir, Personal Essay, Literary Journalism, Latina Narratives
---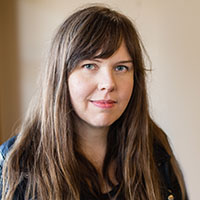 (PhD, University of Denver, 2015)
Assistant Professor of English
Areas: 20th and 21st Century Fiction and Creative Nonfiction, Historical Fiction, Lyric Essays, Multi-Genre Texts, Creative Writing Pedagogy.
Low-Residency MFA Mentors
Eric Goodman has published five novels, most recently Twelfth and Race (2012). Prior to joining the creative writing faculty at Miami University, he both wrote about the entertainment industry for McCall's and Redbook, and worked in it, writing one-hour episodic television scripts. He has published more than 200 articles and essays for publications including Saveur, Travel and Leisure, and Travel and Leisure Southeast Asia.  He has won three Ohio Individual Artist Fellowships for Screenwriting, and recently served on the National Endowment for the Arts Literature Panel for Fiction and Creative Nonfiction. 
---

Jim Heynen is best known for his short-short stories (The Man Who Kept Cigars in His Cap, Graywolf Press; You Know What is Right, North Point Press; The One-room Schoolhouse, Knopf/Vintage Contemporaries; The Boys' House, Minnesota Historical Society Press; and Ordinary Sins, Milkweed Editions). Many of these stories have been broadcast on NPR's All Things Considered, and Minnesota astronaut George Pinky Nelson took a recording of Heynen's stories for bedtime listening on his last space mission. His short shorts are widely anthologized, the most recent appearing in the 2018 Norton anthology: New Micro: Exceptionally Short Fiction. Heynen has also published three novels (The Fall of Alice K., Milkweed Editions; Cosmos Coyote and William the Nice, YA, Henry Holt; and Being Youngest, YA, Henry Holt) and several collections of poetry, including A Suitable Church, Copper Canyon Press and Standing Naked: New and Selected Poems, Confluence Press. He wrote prose vignettes for two photography books published by the University of Iowa Press, Harker's Barns and Sunday Afternoon on the Porch. His major nonfiction book, One Hundred Over 100, Fulcrum Publishers, featured 100 American centenarians. For many years he was Writer in-Residence at St. Olaf College in Northfield, Minnesota. He has been awarded National Endowment for the Arts Fellowships in both poetry and fiction.
---

Jacquelyn Mitchard has written twelve novels for adults, including several New York Times bestsellers and several that have enjoyed critical acclaim, including Great Britain's Talkabout prize and, in 2002 and the short list for the Orange Broadband Prize for Fiction. She has written seven novels for Young Adults as well, and five children's books, a memoir, Mother Less Child and a collection of essays, The Rest of Us: Dispatches from the Mother Ship, which have been translated into 31 languages. Her essays also have been published in newspapers and magazines worldwide, widely anthologized, and incorporated into school curricula. Mitchard's work as part of Shadow Show, the anthology of short stories honoring her mentor, Ray Bradbury, won the Bram Stoker Award and Shirley Jackson Award, and was short-listed for the Audie Award.  She served on the Fiction jury for the 2003 National Book Awards, and her first novel, The Deep End of the Ocean, was the inaugural selection of the Oprah Winfrey Book Club, later adapted for a feature film starring and produced by Michelle Pfeiffer. The former editor in chief and curator of Merit Press, a Young Adult imprint under the aegis of Simon and Schuster,  Mitchard is a Distinguished Fellow at the Ragdale Foundation in Lake Forest, Illinois, and a DeWitt Walker Readers Digest Fellow at the MacDowell Colony in Peterboro, NH. Mitchard is a professor of Fiction and Creative Non-Fiction at Miami University of Ohio and a guest lecturer at Wilkes University. She lives on Cape Cod with her husband and their nine children, who range in age from twelve to 33.
---

Born in the Mekong Delta and raised in the Washington, D.C. area, Hoa Nguyen is the author of five books of poetry, including As Long As Trees Last , and Red Juice: Poems 1998-2008. Her book Violet Energy Ingots, also from Wave Books, received a 2017 Griffin Prize for poetry nomination. As a public proponent and advocate of contemporary poetry, Nguyen has been featured as writer for Harriet, a blog of the Poetry Foundation, and has had her work profiled on the PBS News Hour. Additional attention to her writing has been promoted through publications in Granta, PEN American Center, Boston Review, The Best Canadian Poetry series, The Walrus, The New York Times, and the Academy of American Poets.Additionally, Nguyen was a finalist for the 2017 K. M. Hunter Artist Award for Literature and recipient of a 2016 Works in Progress Grant from the Ontario Arts Council. She has performed and lectured at numerous institutions, including Princeton University, the Bagley Wright Lecture series, Bard College, Poet's House, St. Mary's College of California, the University of Colorado, and Brown University.
---

Alissa Nutting is the author of the novels Made for Love, a New York Times editor's choice selection, and Tampa, which was translated into over 15 languages, as well as the story collection Unclean Jobs for Women and Girls, an expanded/revised version of which was rereleased in Summer 2018 as part of Ecco's "Art of the Story" series. A nonfiction book of her comedic essays is forthcoming from Ecco. Her fiction and essays have appeared in publications such as Tin House, BOMB, Elle, Real Simple, Buzzfeed, and many others. She currently has television projects in development with Cartoon Network and Paramount Studios. She is an assistant professor of English and writer-in-residence at Grinnell College.

---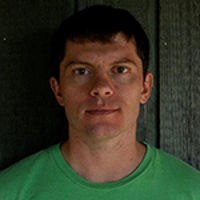 Hugh Sheehy is the author of The Invisibles (University of Georgia Press), winner of the 2012 Flannery O'Connor Award for short fiction. His stories, reviews, and essays have appeared in a number of journals and magazines, including The Kenyon Review, Five Points, Glimmer Train, Southwest Review , Guernica, The Cincinnati Review, The LA Review of Books, as well as in The Best American Mystery Stories 2008. He teaches courses in creative writing and literature at Ramapo College of New Jersey.
---

Van Prooyen is author of two collections of poetry: Inkblot and Altar (Pecan Grove Press) and Our House Was on Fire, nominated by Philip Levine, awarded the McGovern Prize (Ashland Poetry Press) and the 2015 Writers' League of Texas Poetry Book Award. Recent work appears in The American Poetry Review, Boston Review, Ploughshares, and The Southern Review, among others. She is a recipient of grants from the American Association of University Women and the Barbara Deming Memorial Fund, and also has been awarded a Dorothy Sargent Rosenberg prize and the Annual Glenna Luschei Award from Prairie Schooner. Van Prooyen earned a B.A. at Purdue University, an M.A. at The University of Illinois at Chicago, and an M.F.A. in Poetry at Warren Wilson College.