Low-Res MFA Winter 2019 Residency
The Winter 2019 Residency consists of eight days of workshops, readings, craft lectures and one-on-one time with mentors and distinguished guests. Think of this as literary immersion, designed to fill imaginations and notebooks for the months of writing to come.
Dates + Location
January 12-19, 2019 | Miami University – Oxford, OH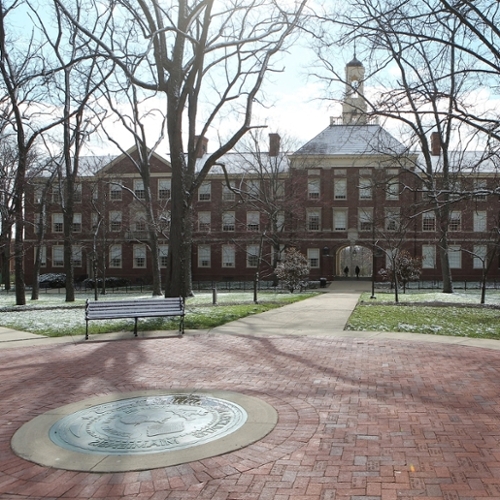 Guests
Charles Finch | TaraShea Nesbit | Cathy Wagner | Matt Weinkam | Tyrone Williams
Mentors
Jim Heynen | Jacquelyn Mitchard | Hua Nguyen | Alissa Nutting | Hugh Sheehy | Laura Van Prooyen

Contact
Amy Toland, Low-Res MFA Coordinator, with any questions about travel, lodging, etc. 
---
Winter 2019 Distinguished Guests 
Charles Finch 
Charles Finch is the author of several bestselling novels, including The Last Enchantments and The Woman in the Water. He is a regular critic for the New York Times, Slate, USA Today, the New Yorker, and the Washington Post, and received the 2017 Nona Balakian Citation for Excellence in Reviewing from the National Book Critics Circle. He lives in Los Angeles.
---
TaraShea Nesbit
TaraShea Nesbit is the author of the novel, The Wives of Los Alamos (Bloomsbury, 2014), which was a finalist for the PEN/Bingham Prize, a New York Times Editors' Choice, a Library Journal Best Debut, a Barnes and Noble Discover New Writers selection, and the winner of two New Mexico-Arizona Book Awards. Her second novel, Beheld, (Bloomsbury, 2020), critiques another turning point of American history—the arrival of the Mayflower passengers—from the under-recorded voices of two women of wildly different status and means. In 2018, she was awarded a Creative Writing Fellowship at the American Antiquarian Society to do research in their archives as she finished the novel, as well as granted a 2018 Individual Excellence Award from the Ohio Arts Council for her essay collection in progress, Dear Ohio, selections of which have been published in Granta, Salon, and Ninth Letter. 
---
Cathy Wagner
Cathy Wagner's fifth book of poems, Of Course, is forthcoming from Fence next fall; Nervous Device appeared from City Lights in 2012.  She is a writer whose interests include labor, ecology, and connections between poetic form, social practices and embodied experience. Her work has been anthologized in the Norton Anthology of Postmodern American Poetry, Best American Experimental Writing/BAX, Out of Everywhere: Linguistically Innovative Poetry by Women in North America and the UK, Gurlesque, Poets on Teaching, Best American Erotic Poems and elsewhere. Recent poems appear in Chicago Review, Lana Turner, Journal of Poetics Research, and elsewhere. Cathy is professor of English at Miami University, where she is president and founding member of the AAUP Advocacy Chapter, an academic labor advocacy organization. 
---
Matt Weinkam
Matt Weinkam is a writer, editor, and instructor with published work in Denver Quarterly, Sonora Review, New South, Midwestern Gothic, Split Lip, Jellyfish Review, DIAGRAM, Quarter After Eight, and Electric Literatureamong others. Matt is currently the prose editor of Gordon Square Review, a founding editor of Threadcount Magazine, and a former Managing Editor of Passages North literary journal. He holds an MA in creative writing from Miami University, an MFA in fiction from Northern Michigan University, and he has taught creative writing as far away as Sun Yat-sen University in Zhuhai, China. He currently lives in Ohio and is a member of Literary Cleveland's Board of Directors.
---
Tyrone Williams
Tyrone Williams teaches literature and theory at Xavier University in Cincinnati, Ohio. He is the author of several chapbooks and five books of poetry: c.c., On Spec, The Hero Project of the Century, Adventures of Pi and Howell. A limited-edition art project, Trump l'oeil, was published by Hostile Books in 2017. A new book of poetry, As Iz, is forthcoming from Omnidawn Publishing in fall 2018. His website is http://home.earthlink.net/~suspend/
---
Previous Winter Residencies: 2018
Distinguished Guests – Heather Christle, Gina Flangello, John Florio, and Rajiv Joseph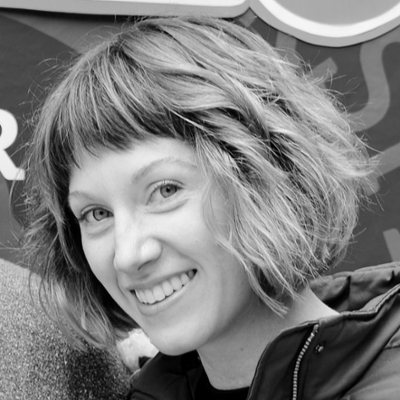 HEATHER CHRISTLE is the author of four full-length poetry collections: Heliopause (Wesleyan University Press, 2015), What Is Amazing (Wesleyan University Press, 2012), The Difficult Farm (Octopus Books, 2009), and The Trees The Trees (Octopus Books 2011), which won the 2012 Believer Poetry Award. Her poems have appeared in The New Yorker, Poetry, Boston Review, among other periodicals, and have been anthologized in The Best American Poetry 2012 and The Best American Erotic Poetry.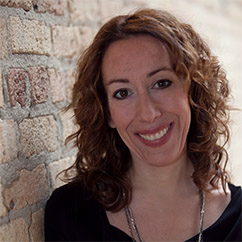 GINA FLANGELLO's fourth book of fiction, Every Kind of Wanting, was released on Counterpoint in September. Her last novel, A Life in Men (Algonquin 2014), was selected for the Target Emerging Authors series, has been optioned by Universal Cable Productions/Denver & Delilah, and was a book club selection for NYLON magazine, The Rumpus and The Nervous Breakdown. She is also the author of two other books of fiction: Slut Lullabies (Emergency Press 2010), which was a Foreword Magazine Best Book of the Year finalist, and My Sister's Continent (Chiasmus 2006).  She has nearly 20 years of experience as an editor, having founded both the independent press Other Voices Books, and the fiction section of the popular online literary community The Nervous Breakdown. She has also served as the Sunday editor for The Rumpus, the Executive Editor for Other Voices magazine, and the faculty editor for TriQuarterly Online. Her short fiction, essays, book reviews and journalism have been published in such venues as Salon, Dame, Ploughshares, the Boston Globe, BuzzFeed, the Chicago Tribune, the Huffington Post, Fence, FiveChapters, Prairie Schooner, the Chicago Reader, and in many other magazines and anthologies.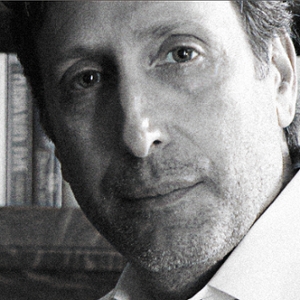 JOHN FLORIO is a freelance writer in Brooklyn, NY. His work often examines the intersection of race, politics, and sports, and appears regularly in the New Yorker and the Atlantic, as well as the New York Times, VICE, and Sports Illustrated. He is the author of One Nation Under Baseball: How the Sixties Collided with the National Pastime, and One Punch from the Promised Land: Leon Spinks, Michael Spinks, and the Myth of the Heavyweight Title. John is also a crime novelist; his most recent title is Blind Moon Alley. His next book, a young adult, nonfiction work for Macmillan's Roaring Brook Press, is due out in 2018. He holds an MFA in creative writing from the University of Southern Maine, as well as an MBA from St. John's University, and an MA from New York University. John has taught writing at SUNY/Fashion Institute of Technology, Ramapo College of New Jersey, and St. John's University.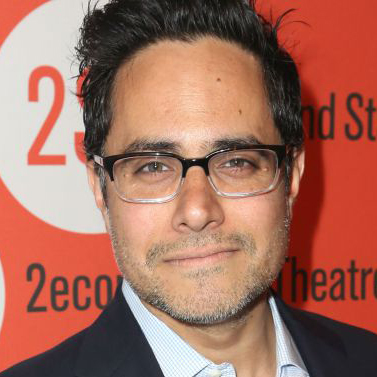 RAJIV JOSEPH's (Playwright) play Bengal Tiger at the Baghdad Zoo was a 2010 Pulitzer Prize finalist for Drama and was also awarded a grant for Outstanding New American Play by the National Endowment for the Arts. His play Guards at the Taj was a 2016 Obie Winner for Best New American Play and a 2016 Lucille Lortel Winner for Best Play. His play Archduke received its world premiere at the Mark Taper Forum in Los Angeles. Other plays include Gruesome Playground Injuries, The Monster at the Door, Animals Out of Paper, The Lake Effect, The North Pool, and Mr. Wolf. Rajiv has been awarded artistic grants from the Whiting Foundation, United States Artists and the Harold & Mimi Steinberg Charitable Trust. He is a board member of the Lark Play Development Center in New York City, where he develops all his plays. He served for three years in the Peace Corps in Senegal and now lives in Brooklyn, New York.