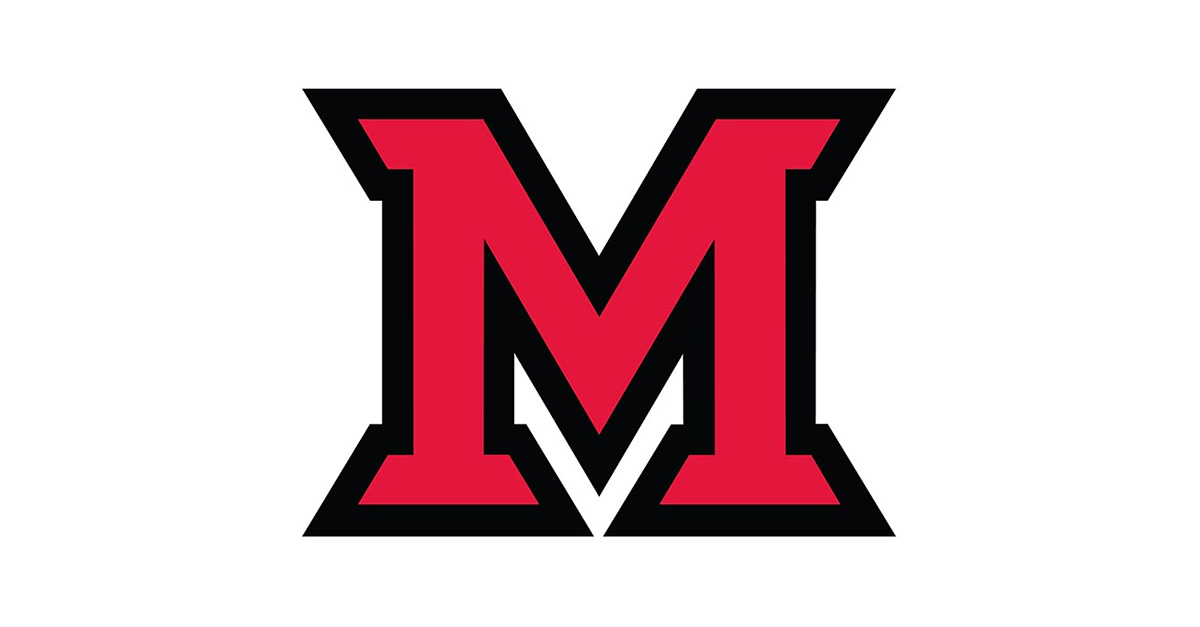 May 21, 2019
Kaylie Schunk, a student in the History Department's combined BA/MA program, was the first to win an award from the Andrew R.L. Cayton Memorial Fund, whose goal is to support student scholarship and career development.The fund was started in 2016 to honor the legacy of Distinguished University Professor Andrew R.L. Cayton (1954-2015). Schunk's account of her research activities follows below.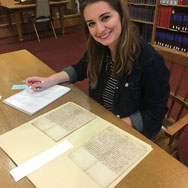 With his pioneering work on the Old Northwest Territory, Dr. Andrew Cayton breathed new life into the history of the Midwest, which had long been overshadowed by the East and West coasts. He was able to convey the importance of this history to his students, so they could walk outside Upham Hall and wonder who had walked this land before them. I often do so, too, since I specialize in the history of the American West, especially the Ohio River Valley.
My current research for my Honor's Thesis examines the understandings of nation and identity of the Myaamia (Miami) and the early U.S. Federal Government following British expansion into this region after the Seven Years' War. In particular, I am investigating how the United States and the Myaamia each sought to assert their positions as legitimate states, and how political and philosophical ideologies, spirituality, and culture divided the two parties, causing them to discover and assert their national identities.
The Cayton Memorial Fund has allowed me to consult precious sources in the Edward E. Ayer Collection at the Newberry Library in Chicago.These documents, ranging from eighteenth-century letters to settlers' diaries, illumninate early pioneers' perceptions of Native Americans and how they interacted with one another.They support Cayton's argument that Native Americans and Euroamericans did indeed find a mutual understanding. I also found primary sources that give insight into the American settlers' perceptions of the contemporary political climate. In addition, the Cayton Award enabled me to attend the 2017 Western History Association's Conference in San Diego. There I met with scholars who provided valuable feedback on my work, and I developed connections with fellow graduate students. Lectures and other events updated me on the current state of the field and enhanced my sense of what it means to be a practicing professional historian, not just a student in the classroom. A meeting with Patricia Limerick, a founder of the modern field of Western History, was especially touching. Dr. Limerick was being honored for the thirtieth anniversary of her pathbreaking book, The Legacy of Conquest, yet she took ample time to speak with me as I nervously told her how much I admired her work. Upon hearing about my Cayton Award, she hugged me and said, "This is because you are carrying on Andrew's legacy."