Paul Pass (Class of 2005)
major in International Studies
minors in European Area Studies and Spanish
studied abroad at Miami's Dolibois European Center, Luxembourg
currently Education Coordinator, Asia Society Texas Center

I am proud to say that I am part of the ITS legacy at Miami.

"I am the Education Coordinator at the Asia Society Texas Center in Houston. Founded in 1979 by Barbara Bush and Roy Huffington, the center is one of 11 global Asia Society offices.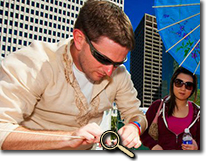 "As the first full-time education staff member, I'm building a new department; working closely with partners in the Houston community, including the consular corps; and planning teacher workshops, school tours, adult education classes, and family events. I've led visits to elementary schools, teaching students about Japanese, Korean, and Sri Lankan cultures, and organized an educator event on the origins and tenets of Sikhism.
"My colleagues and I are preparing for the grand opening of our new home, a $48 million building designed by Japanese architect Yoshio Taniguchi. Located in Houston's Museum District, the structure features a performing arts theatre, art gallery, sculpture garden, education center, café, gift shop, and infinity pool.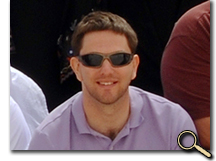 "Before joining the Asia Society team in 2011, I worked on education programs for the World Affairs Council of Houston, where I organized teacher workshops, a student-led energy summit, a South and Southeast Asian cultural event for 500 middle school students, and a student discussion with Sir James Wolfensohn, former president of the World Bank. In 2011, I also traveled with 18 educators to the Kingdom of Saudi Arabia as guests of Saudi Aramco.
"After graduating from Miami, I received a master's degree in European affairs from Indiana University and worked in education outreach, the Delegation of the European Union to the USA, and the U.S. House of Representatives."
[December 2011]