Sam Kay (Class of 2012)
senior double major in International Studies and Geography
minor in Urban and Regional Analysis
from Cleveland, OH
Editor-in-Chief, The Miami Student
Harrison Scholar and Wilks Scholar
recipient of the 2012 President's Distinguished Service Award

Being an ITS major means all doors are open.

"Hi, my name is Sam Kay. I'm a senior International Studies (ITS) and Geography double major with a minor in Urban and Regional Analysis. College is full of both deliberate choices and happy accidents. The wide range of opportunities at Miami enabled me to follow my passions by taking advantage of as many happy accidents as possible, and left me with an experience I wouldn't trade for anything. Being an ITS major means all doors are open."
Study Abroad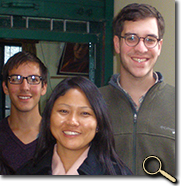 "Perhaps the best part of the ITS program doesn't even take place in Oxford. While showing them pictures of my summer in China or fall spent in India's Himalayan belt, many of my friends sigh and complain about how their majors don't give them enough time to study abroad and still graduate on time. ITS is just the opposite. ITS majors are required to learn a foreign language and study abroad.
"There are so many choices for study abroad programs from Miami that I was able to string two together for an amazing experience. I spent the summer before my junior year in China for intensive language study, then headed straight to Dharamsala, India, for Miami's Tibetan Studies Semester in the fall. Being immersed in two different cultures and political systems was eye-opening. I went from visiting the office of a Shanghai newspaper and sleeping on overnight Chinese trains to catch a glimpse of ancient Taoist ruins to living with Tibetan refugees, interning in the Tibetan Exile Government and meeting His Holiness the XIV Dalai Lama. I'm still in touch with my Tibetan roommate, who wants to come to Miami. If you're lucky, you may get him as a classmate."
A Major Unlike Any Other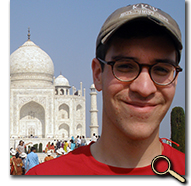 "What is International Studies? You can see from the website that ITS is anthropology, economics, geography, history and political science. My experience has shown that ITS is greater than the sum of its parts. As a freshman, I loved the chance to sample from different disciplines, exposing myself to different ideas, theories and approaches to studying the world. I liked geography so much that I added it as a second major. ITS majors are given the tools to understand the interconnected and interdisciplinary nature of our world."
Research
"I didn't even realize the first time I was doing serious research. What started off as an assignment for an anthropology class in India turned into a paper I recently presented at a geography conference. Now I'm revising my paper, Climate Change and Environmental Issues: Understanding and Action among Tibetan Exile Youth, for submission to a journal.
"ITS professors are always willing to hear students' ideas and offer support and guidance to develop them. It's never too soon (but also never too late) to start doing research. Just ask a question and try to answer it. "
Extracurricular Involvement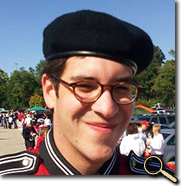 "Most learning happens outside formal classroom study. My experience at Miami would not be as rich and fulfilling without extracurricular involvement. I've sung in the Miami Men's Glee Club and played tuba in the band since my freshman year. Actually, some of the Chinese and Hindi songs I learned in Glee Club came in handy while I was studying abroad.
Every fall, Miami hosts dozens of guest performers for a 'Global Rhythms' concert, directed by Srinivas Krishnan. I've performed in Global Rhythms as part of the Glee Club alongside some amazing artists, including Srini. Just this fall, Academy Award-winning Indian composer AR Rahman dropped in on some of Miami's musical groups as they were rehearsing for Global Rhythms. Some things can be taught with articles, books and maps, but music is a universal language.
"I've also been lucky enough to write for and eventually become the editor-in-chief of the oldest university newspaper in the country, The Miami Student. The newspaper has been an outstanding avenue to develop my writing and leadership skills and make some amazing friends while making a difference on campus. The processes and methods of 'journalistic' inquiry have come to complement the 'academic' inquiry I learned in the classroom. I would not be the same scholar or journalist without these experiences."
[October 2011]