"Welcome ITS Alumni! You are a critical element of our program. We look forward to hearing from you—by email, phone, or in person. We'd love to know how you are doing."
Dr. Stanley Toops
MacMillan Hall
(513) 529-5558
toopssw@MiamiOH.edu
Please visit our Support Us page to learn how you can help the ITS community continue its pursuit of excellence in teaching, research, and public service.
See also the College of Arts & Science Alumni Page.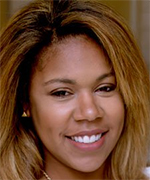 Congratulations to ITS grad, Courtney Cochran BA 2010 who received an 18 of last 9 Young Alumni Award!