Core Faculty
Albarrán, Elena Jackson (History; Global and Intercultural Studies/LAS)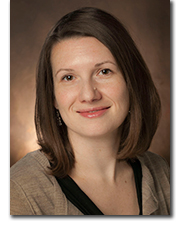 teaches in areas of modern Latin America, including courses on Mexican history, Latin American revolutions, popular culture, and comparative childhood. Her research interests are on the relationships between childhood, nationalism, and transnational youth cultures.
[PhD, University of Arizona]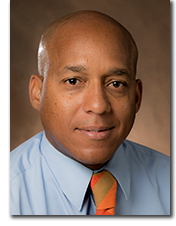 was born and raised in Havana, Cuba. Juan Carlos' interests include ethnomusicology, ritual music and dance, tourism and immigration issues.
[MA, University of Arizona]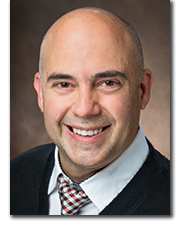 studies and teaches on race, science, and culture in early twentieth-century Cuba, Brazil and his home Puerto Rico. José also teaches comparative history of slavery and emancipation in the Americas.
[PhD, University of Michigan]

Braziel, Jana (Global and Intercultural Studies/LAS)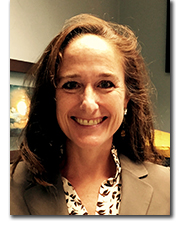 has scholarly and pedagogical interests in American hemispheric literatures and cultures, Caribbean studies, Haitian studies, and the intersections of race, gender, sexuality diaspora, transnational activism, and globalization. Braziel is also engaged in issues of poverty, inequality, and human rights.
[PhD, University of Massachusetts]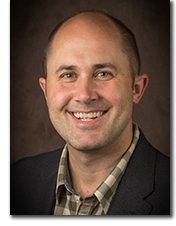 has been conducting ethnographic and ethnohistorical research on the southern coast of Bahia, Brazil for a decade and a half. His research focusing on issues ranging from race, inequalities, and social hierarchies to land rights movements and ecological politics.
[PhD, University of Michigan]

Ramírez, Yuridia (Global and Intercultural Studies/LAS)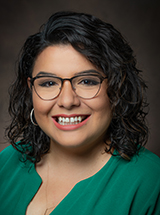 studies and teaches Latina/o Studies and Global and Intercultural Studies, focusing on questions of migration, race, place, power, and gender and sexuality. In each of the classes Dr. Ramírez's teaches, she emphasizes the need to consider the production of knowledge and its accessibility to broader publics.
[PhD, Duke University]

Vanderbush, Walt (Global and Intercultural Studies/LAS)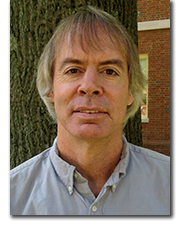 teaches Latin American Politics and US-Latin American Relations. Walt writes on Mexican political economy, US-Cuba policy, and the political left in Latin America. He has accompanied study tours in México, Venezuela, and Colombia.
[PhD, Northwestern University]
LAS Committee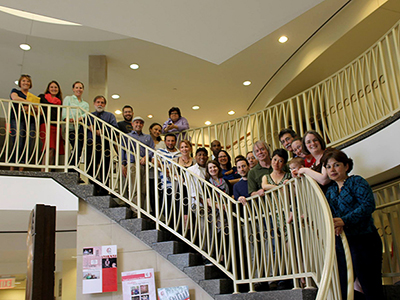 LAS faculty and staff after a meeting
The Latin American, Latino/a and Caribbean Studies Committee brings together faculty, staff and students who have scholarly, teaching and personal interests in Latin America, the Caribbean region, and Latino/a issues in the United States.
conducts research that includes comparative study of Latina and African American women's fiction, with emphasis on ritual as an analytical paradigm for comparison.
[PhD, University of Washington]
Berman, Mary Jane (Director, Center for American and World Cultures, Anthropology)
conducts research on the archaeology of the Bahamas and Cuba, with a focus on paleoethnoaeobotany and environmental archaeology. The Center for American and World Cultures promotes inclusion, equity, and global education through classes and co-curricular programming such as lectures, discussions, festivals, film series, read-ins, and conferences.
[PhD, SUNY-Binghamton]
Brandyberry, Erin (Coordinator of Global Programs, Global Initiatives)
is working on expanding international study in Latin America. She is interested in coordinating cross-cultural competencies and experiences for students, and in facilitating the development of faculty-led study abroad workshops.
[MSEd, Old Dominion University]
was born in México and has lived in Cuba. Gerardo researches modern and contemporary European architecture and his interests include Latin American cultural background and its contemporary expressions in architecture, music and art.
[M.Arch., Cornell University]
has interests that include the preparation of language teachers, uses of technology in the language classroom, and the preparation of generalist teachers to work with English Language Learners. Martha offers a summer language course in Honduras.
[PhD, University of South Florida]
was born in Belize and returns as often as possible. He provides support for the Miami-Honduras workshop and plans to start a workshop in Belize. Darrel is interested in all things Technology.
[PhD, University of South Florida]
teaches developmental biology and cancer biology and directs student research. Katia's research focuses on determining the cellular and molecular mechanisms of tissue regeneration.
[PhD, National University of México]
teaches a Spanish civic-engagement class, a course for Spanish Heritage Learners as well as other intermediate-advanced Spanish language courses. Katie's interests include integrating the community into the classroom, the Latin American diaspora in the United States and curriculum development for Heritage Learners.
[MA, University of Arizona]
teaches Latin American music, Brazilian culture, ethnomusicology and popular music. His research and performance interests span the classical-popular continuum in Latin American music, and the music of Heitor Villa-Lobos.
[PhD, Duke University]
is Information Services Librarian and liaison to the LAS Program. Katie supports students and faculty in their studies and research.
Gnivecki, Perry (Anthropology, Hamilton Campus)
conducts archaeological research in Cuba, Peru, US, and Bahamas, where he directs a field-school. Perry studies the emergence of complex societies, neotropical island archaeology and ecology, and human spatial organization.
[PhD, SUNY Binghamton]
researches and writes on Latina immigrant communities in the U.S. and lectures on Latina and women of color feminism
[MFA, University of Miami]
Ianes, Raúl (Spanish and Portuguese)
is from Montevideo, Uruguay, and he has lived and studied in Argentina. His teaching and research is focused on 19th century Latin America, with particular interests in history, memory, and national subjectivity in relation to literature and culture, as well as uneven Latin American transitions to modernity.
[PhD, University of Pennsylvania]
Kuykendoll, Megan (Family Studies and Social Work, Hamilton Campus)
teaches a course on child development that examines the influence and impact of cultural, environmental and familial factors on children's developmental outcomes. She incorporates topics such as bilingualism/multilingualism, immigrant families, and the diversity of cultural norms into the larger discussion of child development.
[MS, Miami University]
Motta, David (Spanish and Portuguese)
teaches Spanish and English Linguistics along with other intermediate Spanish language courses. David's interests and studies include morphology and dialectal variations across Latin America.
[ML, Universidad de Costa Rica]
specializes in the history of the American West, the U.S.-Mexican borderlands, and comparative frontiers. He has an ongoing interest in Mexico and the Southern Cone.
[PhD, Yale University]
focuses on ecocritical theory, posthumanism, and environmental humanities, ecological economics and political ecology, network and systems theory, digital culture, and global studies.
[PhD, Texas Tech University]
is a Peruvian geographer. Jacque develops and implements co-curricular programs including the UniDiversity program, Latin American and Caribbean Festival, Human Rights and Social Justice Program, and Study Abroad, among others.
[MA, Syracuse University]
travels to Brazil and Central America to study bird and reptile biology in tropical forests. He is interested in tropical conservation and development.
[PhD, Northern Arizona University]
has a major research interest in US-Cuba relations. Melanie's writing includes US-Cuban Cooperation Past, Present and Future.
[PhD, Miami University]