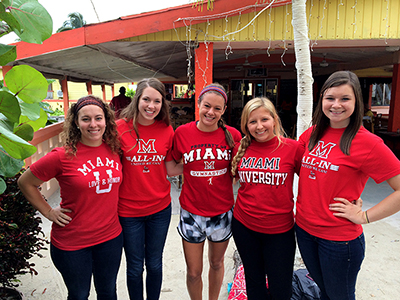 Miami study abroad students pose for a group photo in Belize.
Students can earn a Bachelor's degree (major) and a minor in Latin American, Latino/a and Caribbean Studies (LAS). The program offers a variety of learning opportunities including courses, summer workshops, service projects and research.
The LAS Program also offers:
The LAS program highly values study abroad in all Latin American and Caribbean contexts and extends credit by petition to international study experiences that fulfill program criteria.
Read what our students have had to say about the LAS Program!