Miami Plan Thematic Sequence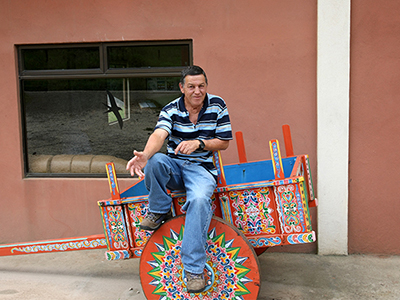 A man sits on a colorful Costa Rican cart.
Completion of a minor in Latin American Studies satisfies the Miami Plan Thematic Sequence requirement. Latin American Studies minors do not need a Thematic Sequence.
Students who are not LAS minors or majors may complete a Thematic Sequence by taking 9 semester hours outside of the department of their declared major.
LAS Thematic Sequence:
Cultures and Histories of Latinos in the United States
This Thematic Sequence gives students a broad understanding of the diverse histories and cultures of Latina/o populations living in the United States and emphasizes how Latina/o cultural politics in the United States are shaped in relation to both cultural formations within Latin American and racial/ethnic dynamics within the United States.. Courses are recommended to be taken in the order listed below; however, the courses may be taken in any order as long as 9 or more semester hours are completed.
Courses for Cultures and Histories of Latinos in the United States Thematic Sequence
Course
Title
Hours
LAS 208
Introduction to Latin America
3 *
LAS/ENG 254
or
LAS/HST 260
Latino/a Literature and the Americas

Latin America in the United States
3 *
LAS 315
Latin American Diaspora: Communities, Conditions and Issues

3
* Only one Foundation (MPF) course can count toward both a Foundation requirement and a Thematic Sequence.