Philosophy, Master of Arts
The M.A. is a two-year program designed to provide both broad competence in the history of philosophy and depth in specific areas of student choosing.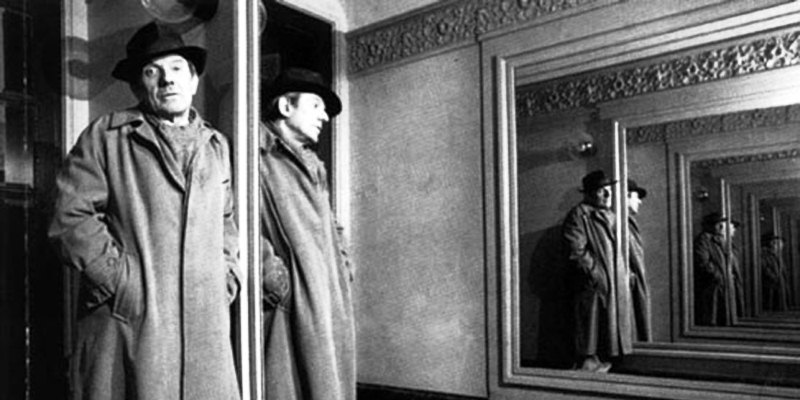 The department is pluralist, with particular strengths in 19th and 20th Century Continental Philosophy, Ancient and Modern Philosophy, Feminist Theory, and Epistemology. By providing a rigorous grounding in philosophy, we prepare students for further graduate study. We have been very successful at placing our graduates in selective Ph.D. programs, usually with funding.
The philosophy faculty as a whole has a diverse array of interests, although many of us have research and/or teaching focus on the history of philosophy (especially Ancient, Modern, 19th Century, and 20th Century) and our program emphasizes the development of historical competence. Our various interests and specialties allow us to offer courses in the traditions of both Continental philosophy and Analytic philosophy, as well as in the history of philosophy generally, understood as the common ground of both traditions. Our graduate students are similarly diverse in the range of their philosophical interests.
The atmosphere is congenial and intellectually vital, and individual attention is readily available. The number of graduate students in residence at a given time has been about 6-8. Our seminars encourage intellectual community both among students and between faculty and students. We also have a lively colloquium series.
Student Spotlight

"If I hadn't had that opportunity, I probably would not have gotten my master's [degree] in anything, so to be able to do it in four or five years is just a really great opportunity."

Elizabeth Music '22

Learn why Elizabeth chose Miami and More
Admission Requirements
To ensure full consideration, your complete application must be submitted by February 1.
Anyone with a strong academic background and at least some demonstrated ability in philosophy will have his or her application considered seriously. One need not have been an undergraduate philosophy major to be admitted to our program; however, those who have a strong philosophy background are at a competitive advantage.
All applications (whether domestic or international) must be sent electronically to the Graduate School.
Your application (submitted online) must contain the following:
Completed Graduate School Application Forms and Application Fee
Transcripts


When completing the online Graduate School application, you will be asked to upload a PDF of your official or unofficial transcript(s) for each academic institution you list (you must list all schools attended). If you have completed your Bachelor's degree, you may have the official transcript from your Bachelor's institution sent directly to the Graduate School.

GRE General Test Scores


Make sure to take the GRE well before the application deadline.

A Statement of Purpose


This statement (approximately 2 pages) must indicate your primary intellectual interests and the reasons why you wish to pursue an advanced degree in philosophy in our department.

A Writing Sample


Submit a philosophical paper (typically a 10-15 page term paper you wrote in an upper-division undergraduate course) that is representative of your intellectual work and your philosophical style.

Three Letters of Recommendation


Request recommendations from people who are well acquainted with your work and your abilities in philosophy.
International students who studied in a country or institution where English is not the official language must also submit proof of English proficiency (TOEFL).
Graduate Student Placement
In addition to a comprehensive education in philosophy, the program has as its goal the placement of our graduates in high-quality Ph.D. programs. Students have recently been admitted (most with funding) to the following Ph.D. programs (in philosophy unless otherwise stated):
Boston College
Boston University
College of William and Mary (American Studies)
CUNY Graduate Center
DePaul University
Emory University
George Mason University (Cultural Studies program)
Loyola University
Pennsylvania State University
Princeton University (German program)
Purdue University
Temple University
Texas A&M University
The New School for Social Research
UC Santa Cruz
University of Illinois (Literature)
University of Notre Dame
University of Oregon
University of South Florida
University of Toronto
Vanderbilt University
Villanova University
Graduate Assistantships
A limited number of graduate assistantships are available on a competitive basis. These carry a work expectation of approximately 15-20 hours per week assisting a faculty member. In 2019-2020, assistantships were $13,500 plus remission of tuition costs.
In addition, there is an opportunity to receive a summer scholarship for summer study after one has been a graduate assistant during the regular academic year; this scholarship ($1800 in 2014) involves no work duties, but students who wish to receive it must meet the department's requirements for full-time summer study.
Request Information
To request more information about the graduate program, please contact Pascal Massie, Director of Graduate Studies (massiep@MiamiOH.edu).

Show mastery of the philosophical content in a circumscribed research area of their choosing, as demonstrated by 20-page research paper;
Organize an argument clearly around a strong thesis and support their claims with textual evidence, using both primary and secondary sources;
Cogently discuss their research, defend its premises and conclusions, and respond thoughtfully to questions and criticism;
Be prepared to succeed in a competitive PhD program.
Department of Philosophy
212 Hall Auditorium
Oxford, OH 45056