Costa Rica Student Reflection: Karen Morely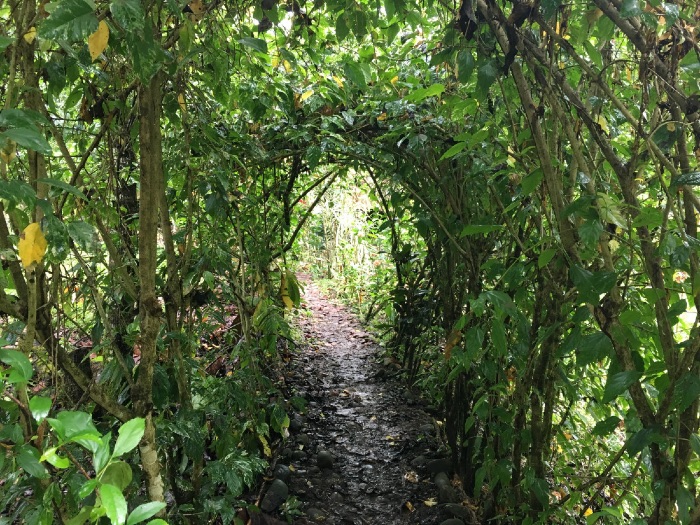 Since participating on my Earth Expedition in Costa Rica last June, I have had much to process and ponder. A recurring theme that was present throughout the trip was a commitment toward stewardship for the earth. I had encounters with people of various backgrounds, cultures, and motivations for their commitment. I saw this theme present in our immersion into the lifestyle of the Bribri people, the commitment of the workers and volunteers at La Tortuga Feliz, the care of the natural habitat at Monteverde and the commitment of the guides, teachers and fellow participants of this experience.
While in the Yorkin Village visiting the Bribri people, I was impressed with the reverence they had towards nature. Many of their views of nature are connected to sacred stories that have been passed down through generations. These indigenous people call the forest their home. The forest is a "society of beings and creatures created by Sibo, all interrelated in spiritual and practical ways." (Palmer, Sanchez & Mayorga, 1991) Stories of Sibo (their image of God) and the importance of corn, the forest, and the use of chocolate in cultural rituals and religious services were fascinating. The feeling of protecting the environment is so strong that women of the village formed an organization named Stibrawpa which is based on three principles:
Protecting the forest
Improving the Bribri economy
Protecting the culture of the Bribri
The women who created this organization took many risks to ensure the protection of their land and the maintenance of their culture. They went way out of their comfort and safety zones to learn how to run their organization. Their commitment to their land and their culture is admirable.
Our time in La Tortuga Feliz was very different as far as climate, culture, habitat, and wildlife were concerned, yet we still found a profound commitment to the environment, particularly leatherback turtles. Patrolling the beach, harvesting turtle eggs, protecting the turtle hatchery, and monitoring and processing hatching turtles was physically and emotionally demanding for the members of our group and we were only there for three days. For the people who live there, that is their life. Patrolling eight miles of beach in the dark, losing eggs to poachers, sitting in the mosquito infested hatchery, measuring hatchlings and setting them free to crawl toward the ocean is their routine. The work is physically demanding and there are many heartbreaks as well as celebrations of life. None of it could happen without commitment to those endangered turtles. Studies made in the Ostional turtle conservation program in another part of Costa Rica found that the use of community-based conservation was an effective and sustainable way of approaching conservation (Campbell, Haalboom, & Trow, 2007). Though I would consider La Tortuga Feliz a successful conservation organization, it could not be sustainable if it were not for the commitment and dedication of staff and volunteers.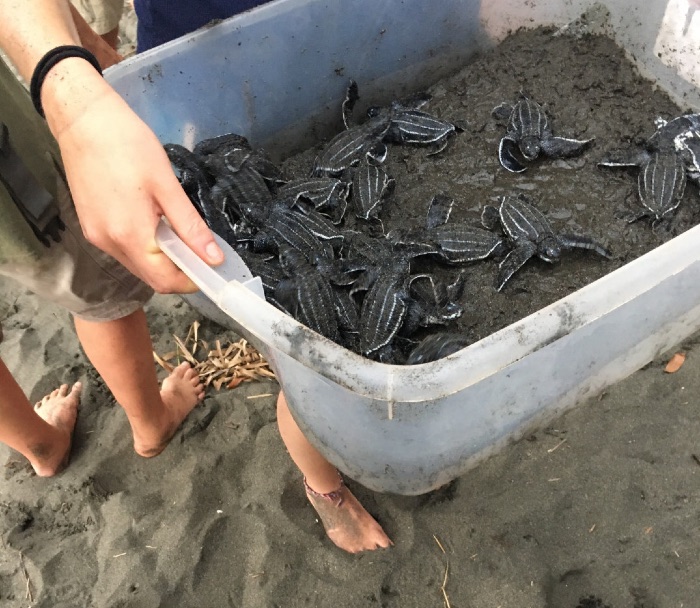 As we moved from La Tortuga Feliz, we traveled to Monteverde. "The Monteverde region is known for scientific research as well as for promotion of responsible management of natural resources, community participation in projects, and the creativity and entrepreneurial abilities of its inhabitants (Baez, 2002)." It is a protected area that is known for its biodiversity and beauty. It is the home of 100 species of mammals, 400 species of birds, 120 species of reptiles and amphibians, 2500 species of plants, and thousands of insects (Baez, 2002). Ecotourism supports the efforts of the caretakers of this area. Monteverde reflects the commitment of the Costa Rican government to protect its natural resources and preserve and protect endangered species. Even with this commitment, climate change threatens the pristine environment and the habitat of many of its species. This part of our trip impacted me because no matter how committed this country is to the ecology, it is the responsibility of every country and human to make changes to decrease the damages done by pollution and climate change. This increased my personal commitment to both make lifestyle changes, and to encourage others, particularly my students, to do the same.
It wouldn't be right to talk about commitment without including my traveling companions. Each one of these amazing people had a commitment to creation. Their passions were in a myriad of focuses: love of Costa Rica, preservation of pollinators, avian interests, vegetation preservation, exploration of predatory animals, or the commitment to pass information on to students in their care, to name a few. The common thread was a commitment to care; not only for nature but for each other. When one of us struggled, the rest supported. In his encyclical Laudato Si: Care for our Common Home, Pope Francis writes, "The urgent challenge to protect our common home includes a concern to bring the whole human family together to seek a sustainable and integral development, for we know that things can change (2015)." Looking back on my experience in Costa Rica, seeing the kindness, commitment and passion of so many people, I have hope that we are up to this challenge.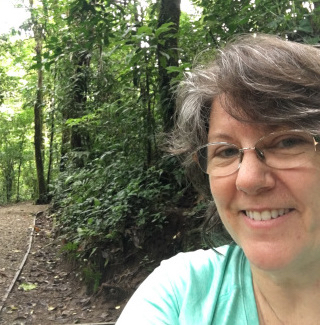 About Karen
Karen Morley of Rocky River, Ohio, is a teacher at Magnificat High School. Morley traveled to Costa Rica as a Miami University master's degree student in Project Dragonfly's Advanced Inquiry Program The AIP occurs online with experiential learning at Cleveland Metroparks Zoo and other sites throughout the greater Cleveland area. An Earth Expeditions course can count toward the AIP master's degree.
Learn more about our Earth Expeditions course: Costa Rica: Ecology & Ecotourism
Contact Project Dragonfly
111 Upham Hall
Oxford, Ohio
Est. 1994