India Student Reflection: Jenn Beening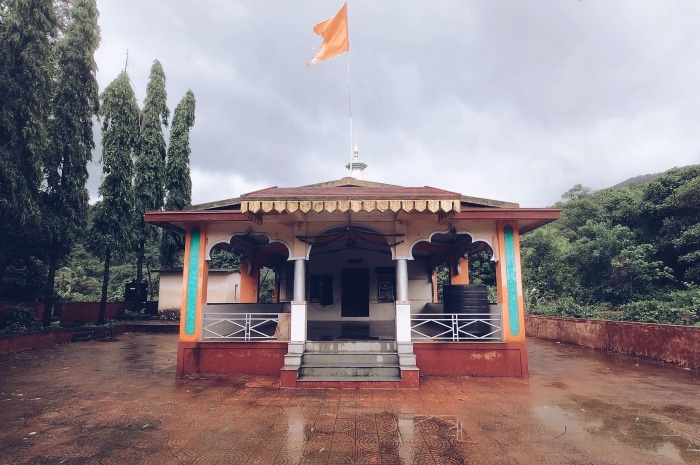 Waterfalls
like liquid veins
bring life to the Western Ghats,
but culture is planted deeper
in her roots.
Preserve the forest
for the sacred Gods,
and the flora and fauna will
blossom too.
As nerve-wrecking as it was to recite this amateur poem during my Earth Expeditions India course, I feel it truly embodies an important theme that defined the experience. The role of culture in conservation cannot be overlooked. In the Western Ghats conservation is so closely intertwined with culture that I doubt preservation of wild habitats would be possible without considering long-held beliefs and traditions.
Much of my professional experience in conservation has focused on communicating particular species of concern. This mindset seems to be at the forefront of conservation approaches taken in the Western world. However, the roadmap to conservation in India uses a different approach and one that is more meaningful, in my opinion. The Applied Environmental Research Foundation's (AERF) community-based model prioritizes the protection of habitats and community partnerships. By restoring sacred groves, engaging communities in managing key biodiversity areas, and establishing conservation agreements with locals, groups like AERF are inspiring long-term protection of the Western Ghats. But these successes don't happen overnight and there isn't a one-size-fits all model.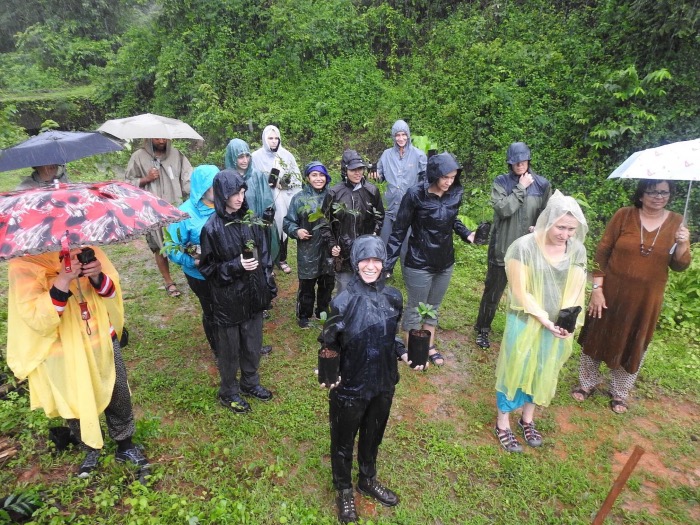 The joint director of AERF, Jayant Sarnaik, emphasized how building relationships with community members was a long but rewarding process. Careful relation building involves demonstrating trust, avoiding power dynamics, and incorporating indigenous knowledge into conservation programs. Biocultural approaches like this are particularly useful for protecting biodiversity because if culture and communities are protected, the natural world they depend on and in some cases worship will also benefit (Gavin et al., 2015). Thus, rare plants and native animals can thrive if communities understand their value and are involved in their protection from the very beginning. It's naive to think that iconic species like hornbills, tigers, or elephants can be protected without buy-in from the people who actually live among them. I would argue that just as deities have vehicles or Vahanas to travel across worlds and transmit messages to and from their worshippers, communities in the Western Ghats serve as Vahanas for conservation.
It's upsetting that "American culture" doesn't seem to even consider the natural world. This melting pot that we call home is riddled with political controversy and big business that's only interest is in turning a profit at the expense of natural landscapes. Perhaps if things were different and our culture prioritized nature and wildlife, the American dream would involve climbing the corporate ladder while planting vertical saplings along the way and reducing our impact on natural systems. After my experience in India and learning about AERF's ongoing efforts, I have a newfound respect for organizations and conservationists who not only prioritize safeguarding habitats but also focus on the communities and people that play a key role in preserving the planet.
Gavin, M. C., Aroha Mead, Debora Peterson, Fikret Berkes, Joe McCarter, John Richard Stepp, & Ruifei Tang. (2015). Defining biocultural approaches to conservation. Trends in Ecology & Evolution, 30, 140–145.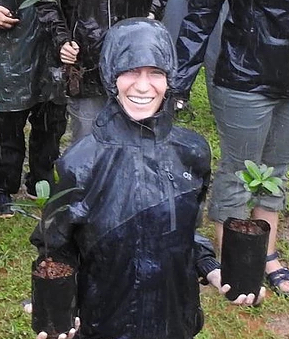 About Jenn
Jenn Beening of San Diego, Calif., is a communication specialist at San Diego Zoo Global. Beening traveled to India as a Miami University master's degree student in Project Dragonfly's Advanced Inquiry Program. The AIP occurs online with experiential learning at the San Diego Zoo, San Diego Zoo Safari Park, the San Diego Zoo Institute for Conservation Research, and other sites throughout the greater San Diego area. An Earth Expeditions course can count toward the AIP master's degree.
Learn more about our Earth Expeditions course: India: Species, Deities & Communities
Contact Project Dragonfly
111 Upham Hall
Oxford, Ohio
Est. 1994