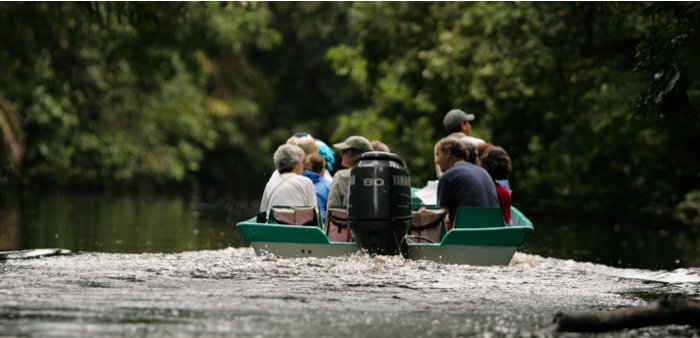 Global Field Program
1) If you have not done so already, let us know you are applying.
Fill out the brief I'm Interested form.  
2) Start your application to Miami's Graduate School.
(Fill out the first page to initiate your application; Under "What program are you interested in?" select "Biology (Project Dragonfly (Online)" if you are interested in the MA in Biology. Select "Biological Sciences (Project Dragonfly) (Online)" if you are a teacher interested in the MAT in Biological Sciences. Not sure? Note that you can change your degree once in the program.)
3) Create an account in "My Project
Dragonfly

."

This is Miami University/Project Dragonfly's applicant/student database.

Follow the detailed instructions and share your contact, personal and academic details. Please note: Applicants using Hotmail email addresses to create their "My Project Dragonfly" accounts may not receive the activation email. Please use a different email address to create your account or, if you do not have an alternate email address, contact GFP_Masters@miamioh.edu for assistance in activating your account.
4) Share your Earth Expeditions course choices.
Complete the Earth Expeditions: 2023 New GFP Applicant Field Requests form. Incoming GFP students start the program taking one of our first-year, foundational EE classes in Baja, Belize, or Brazil. Accepted students will receive their initial Earth Expeditions course placement as part of the program acceptance letter they receive from Project Dragonfly.
Please visit the Earth Expeditions webpages to learn more about each available course, including information on the places you'll visit and field reflections from past students.
5) By the application due date, complete your application to Miami's Graduate School.
Prepare and submit the following:
Copies of your unofficial transcript(s) – Miami's Graduate School requires a bachelor's degree
Your updated résumé or CV
Names and contact information for at least two people from whom you would like to request recommendations. Note: The Graduate School application will allow you to list the name and email address of a third reference, but only two letters of recommendation are required to complete your application package.
Your application fee to the Graduate School
Your answers to these questions:

How have you translated professional opportunities, classes, or life experiences into your work? (250-word limit)
How do you think this experience will benefit your personal life, professional life and your community? (250-word limit)

Your application fee to the Graduate School
Graduate School Application
Some important notes:
After creating your initial account you will receive an automated confirmation message from the Miami Graduate School. Please allow about 15 minutes before following the link that is shared in this message as this much time is needed for the system to display the next part of the application on your Status Page.
From your Status Page, you will be prompted to submit most of your application materials, including your transcripts and the names and email addresses of your recommenders. You will then need to submit your application, wait a few minutes again, and then go back to your Status Page, at which time you should now see the prompt to upload your essays and the general file upload feature that you will use to upload a copy of your résumé.
While it is not required that you submit your Social Security Number when you complete your Graduate School application, failure to do so can cause complications when you first login to myMiami, the library, or other systems and services on the Miami University website.
We encourage you to complete your Miami University Graduate School application as early as possible. Doing so will help ensure that all components of your application package, including your letters of recommendation, will be received and processed in a timely manner.
Acceptance to the Global Field Program
For Summer 2023 admission: Candidate screening begins on January 28, 2023. Applicants are generally notified in March. 
Note: Your admittance to the Graduate School is not final until you receive the official letter from the Graduate School.
Contact Project Dragonfly
111 Upham Hall
Oxford, Ohio
Est. 1994