Mary Ann Stankiewicz
John Michael Autobiographical Distinguished Lecturer for 2017-18
Monday, October 9, 2017
7:30 pm, Miami University Art Museum
History & Memory: Becoming an Art Educator in the 1950s–1970s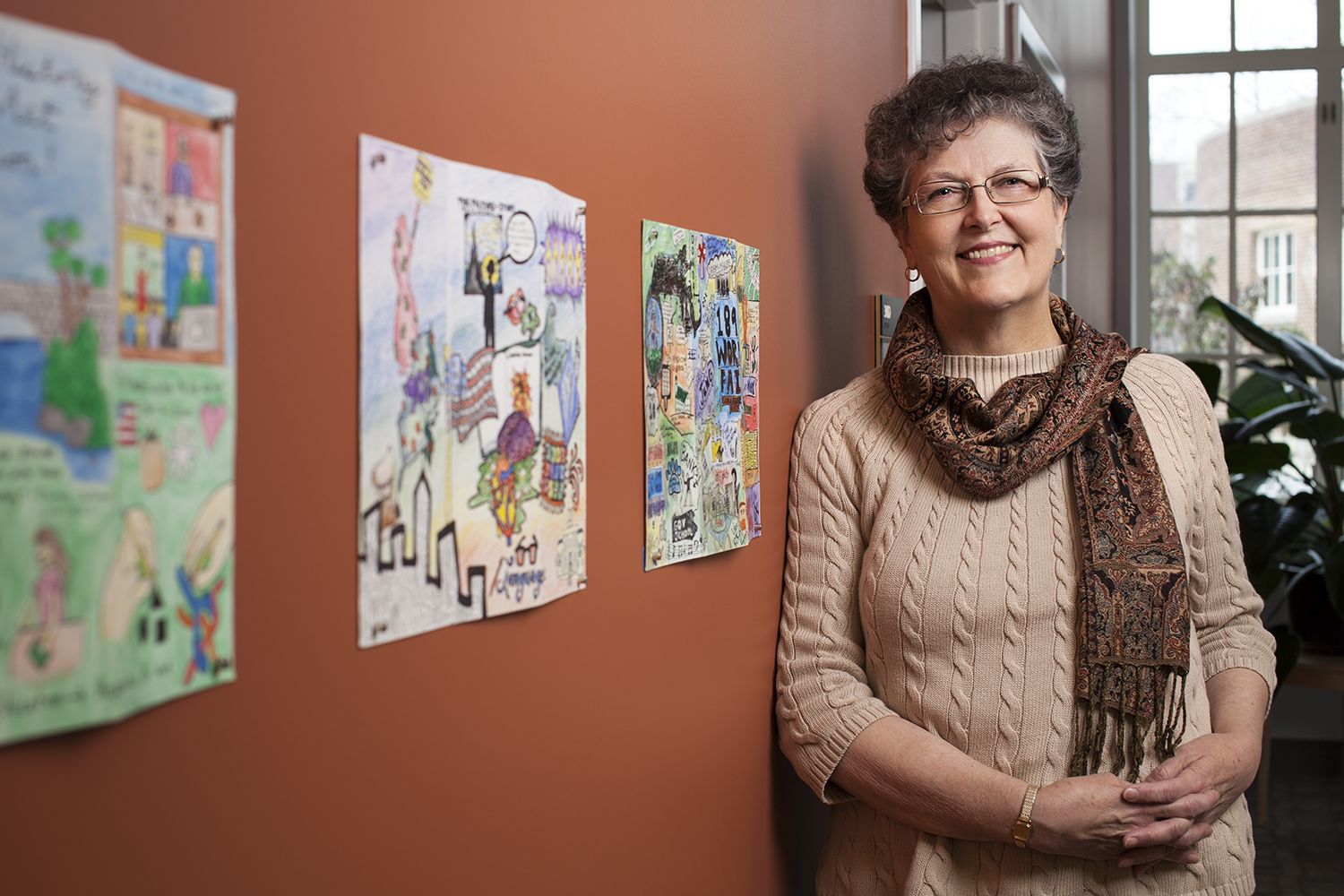 Mary Ann Stankiewicz, Professor of Art Education at the Pennsylvania State University, served as president of the National Art Education Association from 2003-2005. Her research on art education history and policy has been funded by the National Endowment for the Humanities, the Spencer Foundation, and the Oregon Center for the Humanities. 
Her book Developing Visual Arts Education in the United States: Massachusetts Normal Art School and the Normalization of Creativity was published by Palgrave Macmillan in 2016. Her 2001 book, Roots of Art Education Practice, has been translated into Korean.
Professor Stankiewicz coordinated art education programs at the University of Maine and California State University, Long Beach; was Assistant Vice President for Academic Affairs at the Ringling School of Art and Design; and served as a program officer at the Getty Trust. She edited NAEA's journal Art Education (1995-98) and was Senior Editor of Studies in Art Education (2015-17). An NAEA Distinguished Fellow, past-president of NAEA's Women's Caucus, and recipient of the June King McFee award, she was NAEA's 2014 National Art Educator.
Before speaking at Miami University, she will talk at Massachusetts College of Art and Design on October 5 as part of the series of events for the inauguration of their President.
Related: Keynote Address at Pre-Service Art Education Conference, October 8
---
Past Autobiographical Lectures
Viktor Lowenfeld
Edwin Ziegfeld
Mary Adeline McKibbin
Victor D'Amico
Fred Logan
Natalie Robinson Cole
Ralph Beelke
Harold Schultz
Frank Wachowiak
Charles D. Gaitskell
June King McFee
Al Hurwitz
Edward Mattil
Ivan Johnson
Stanley Czurles
Edmund Burke Feldman
John Michael
Kenneth Lansing
Laura Chapman
Eugene Grigsby
Elliot Eisner
Jerome Hausman
George W. Hardiman and Theodore Zernich
Foster Wygant
Pearl Greenberg
Charles M. Dorn
Ana Mae Barbosa
Arthur D. Efland
Georgia C. Collins
Nancy Parker MacGregor
Robert Saunders
Willis Bing Davis
Maryl Fletcher Dejong
Marjorie Wilson and Brent Wilson
Enid D. Zimmerman
Mary Stokrocki
Renee Sandell
Paul Duncum