MFA Experience Design Admission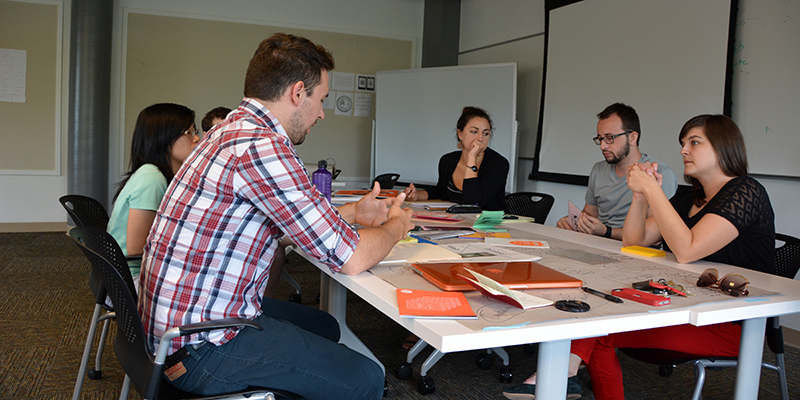 Departmental acceptance into the MFA program is competitive and is determined by the quality of the portfolio and undergraduate education. We encourage, although do not require, an on-campus interview with an instructor in the area of proposed study prior or during the application process.
Application Deadline
Priority deadline is February 1. Applications will be accepted on a rolling basis until June 1.
Admission Process
Apply to Experience Design (XD) through the Miami University Graduate School. Admission is in two parts: online application to the graduate school and portfolio submission to the Department of Art. The following materials will be requested:
The general Graduate School application form
(Please note that the official degree name for Experience Design as listed on this application is Program Name: Art; Degree Name: Master of Fine Arts. After you select this general program name, you will be able to specifically select the concentration in Experience Design.)

A one-page statement of intent. Please tell us about your educational and professional background and the ideas and influences for your creative work.
A resume including relevant work or professional experience
A non-refundable application fee
Your academic transcript(s) in PDF format for each college or university attended. Unofficial transcripts can be used as long as your name and institution are clearly indicated. If you are admitted, you will be required to submit an official transcript for each degree earned
Three letters of recommendation
Information for international applicants
A URL to a personal website of work, emailed to Co-Graduate Director Dennis Cheatham.
There are no assistantships for the MFA in Experience Design, but there are opportunities to be paid for teaching and design projects.