241 Center for the Performing Arts
(513) 529-3090
opatzmdm@MiamiOH.edu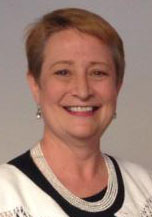 Mezzo-soprano Mari Opatz-Muni has appeared with numerous opera companies in the United States and Europe including Houston Opera, where she was in the original cast of the world premiere, Nixon in China by John Adams. The audio recording won a Grammy Award and the opera's national PBS television broadcast was honored with an Emmy. Ms. Opatz reprised the role of Nancy T'ang in performances at Washington's Kennedy Center, The Brooklyn Academy of Music, The Netherlands Opera and at the Edinburgh Festival in Scotland. In addition, Ms. Opatz has appeared with such companies including the New York City Opera, Atlanta Opera, Tulsa Opera, Chautauqua Opera, Portland Opera, Santa Fe Opera, Toledo Opera, Des Moines Opera and Mobile Opera. Locally, she has sung several roles with Whitewater and Sorg Opera companies as well as performed with the Hamilton-Fairfield Orchestra.
Along with the Emmy and Grammy, Ms. Opatz is the recipient of other prestigious awards including grants from the William Matheus Sullivan Foundation, the National Institute for Music Theatre, the National Federation of Music Clubs and the Beethoven Club. She was a semifinalist in the Metropolitan Opera auditions in both New York City and in her home state of Iowa.
Ms. Opatz led the Miami University opera from 1998 through 2012. She is currently the Chair/Coordinator of the voice area at Miami.