Annual McGuffey Field Trip
Glendower Historic Mansion, Golden Lamb, and Harmon Museum & Art Gallery, Lebanon, OH
Tuesday June 4, 2019
8:45 a.m.-4:30 p.m.
Annual McGuffey Museum summer field trip to historic Lebanon. 
Contact Sue Gambrell, Miami Art Museum, at 513-529-1887 or gambresw@miamioh.edu to RSVP or request a ride to TJ Maxx parking lot.
Glendower Historic Mansion (1845)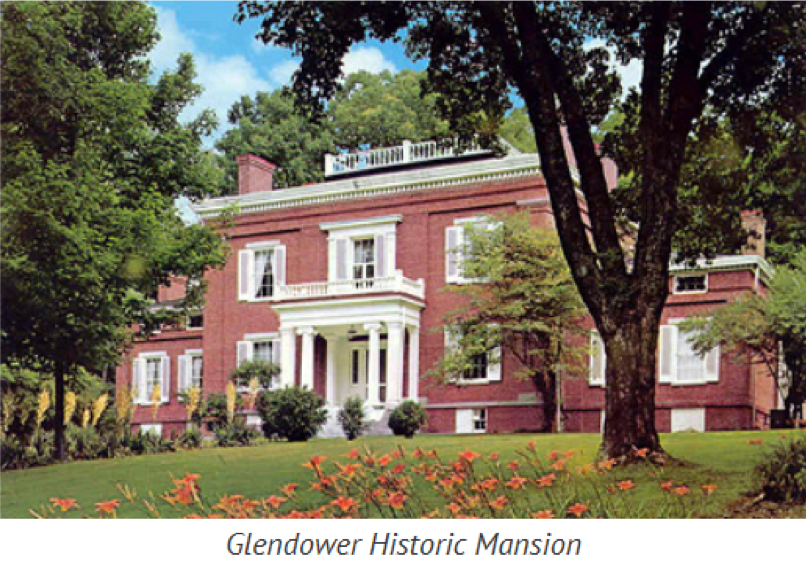 Located on a hill overlooking downtown Lebanon, Glendower is one of the finest examples of residential Greek Revival architecture found in Ohio. This historic mansion was erected in 1845 and was given the name "Glendower" by its original owner, John Milton Williams, to honor the Welsh prince and hero Owen Glendower. The house has had other illustrious owners, most notably Durbin Ward, a distinguished attorney, statesman and Civil War general.
The mansion's exterior features include Ionic and Doric columns, classic carved cornices and porticoes and a hipped roof with a captain's walk. The stately interior provides a natural setting for many elegant Empire and Victorian furnishings from Warren County's past.
---
The Golden Lamb (1803)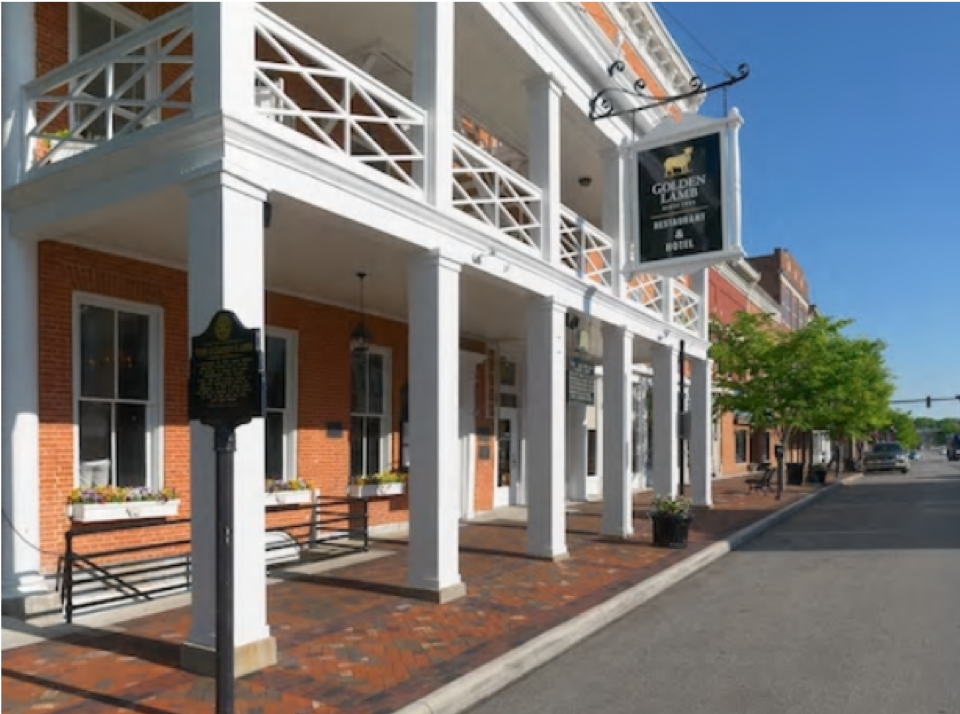 The Golden Lamb has hosted a number of historical figures, including 12 United States Presidents (from as far back as John Quincy Adams to as recent as George W. Bush), and today is still serving excellent cuisine to guests from all over the country. The family of the inn's longest-serving innkeeper, Robert Jones, who purchased the property in 1926 continue to own the Golden Lamb today.
Lunch will be ordered off the menu with everyone paying for their own meal.
---
Harmon Museum & Art Gallery (1913)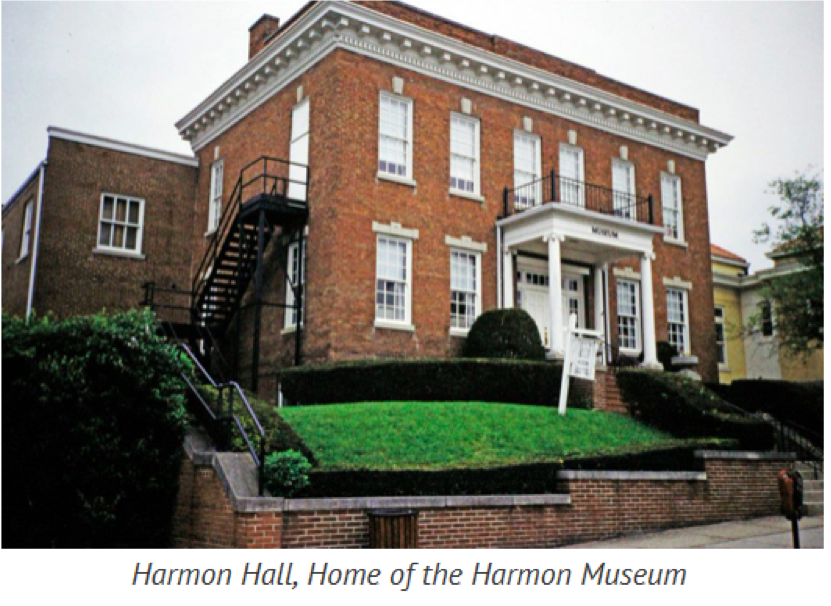 The Harmon Museum & Art Gallery is housed in Harmon Hall, an historic, three story, 28,000-square-foot brick building located in downtown Lebanon. Harmon Museum & Art Gallery is both a history museum and an art museum. It contains paintings, decorative arts and historic collections from prehistoric eras to the mid-20th century. Harmon Museum & Art Gallery also includes the Warren County Historical Society Historical Research & Genealogy Library.
Harmon Hall was built in 1913 as a recreation center and donated to the City of Lebanon by William Elmer Harmon, real estate mogul and philanthropist. Harmon was born and raised in Lebanon and complained there was no place to play when he was a child. He gave Lebanon Harmon Hall, Harmon Park, Harmon Golf Course and endowed the Harmon Civil Trust to maintain the properties. In 1961 Harmon Hall became the home of the Warren County Historical Society Museum. In 1979 the Harmon Civic Trust deeded the building to the Warren County Historical Society. The Historical Society changed the name to Harmon Museum & Art Gallery in 2017 to better reflect the museum's collections and to honor Mr. Harmon.
---
To sign up, contact Sue Gambrell at 529-1887, Steve Gordon at 377-3818 or field trip planner Bob Carmean at 255-0062.
If you need a ride to TJ Maxx, please contact Sue Gambrell (529-1887 | gambresw@miamiOH.edu)
Schedule
8:45 AM | Meet at TJ Maxx Parking Lot
9:00 AM | Depart Oxford
10:00 AM | Glendower Historic Mansion (1845) 105 Cincinnati Ave | 513-932-1817
12:00 PM | Lunch – Golden Lamb (1803)  | 513-427-0983
Lunch will be ordered off the menu with everyone paying for their own meal.
2:00 PM | Harmon Museum & Art Gallery (1913) 105 S. Broadway 
Total admission for both sites: $12
3:30 PM | Depart for Oxford
4:30 PM | Return to TJ Maxx Parking Lot