Black Arts Initiative Curricular Opportunities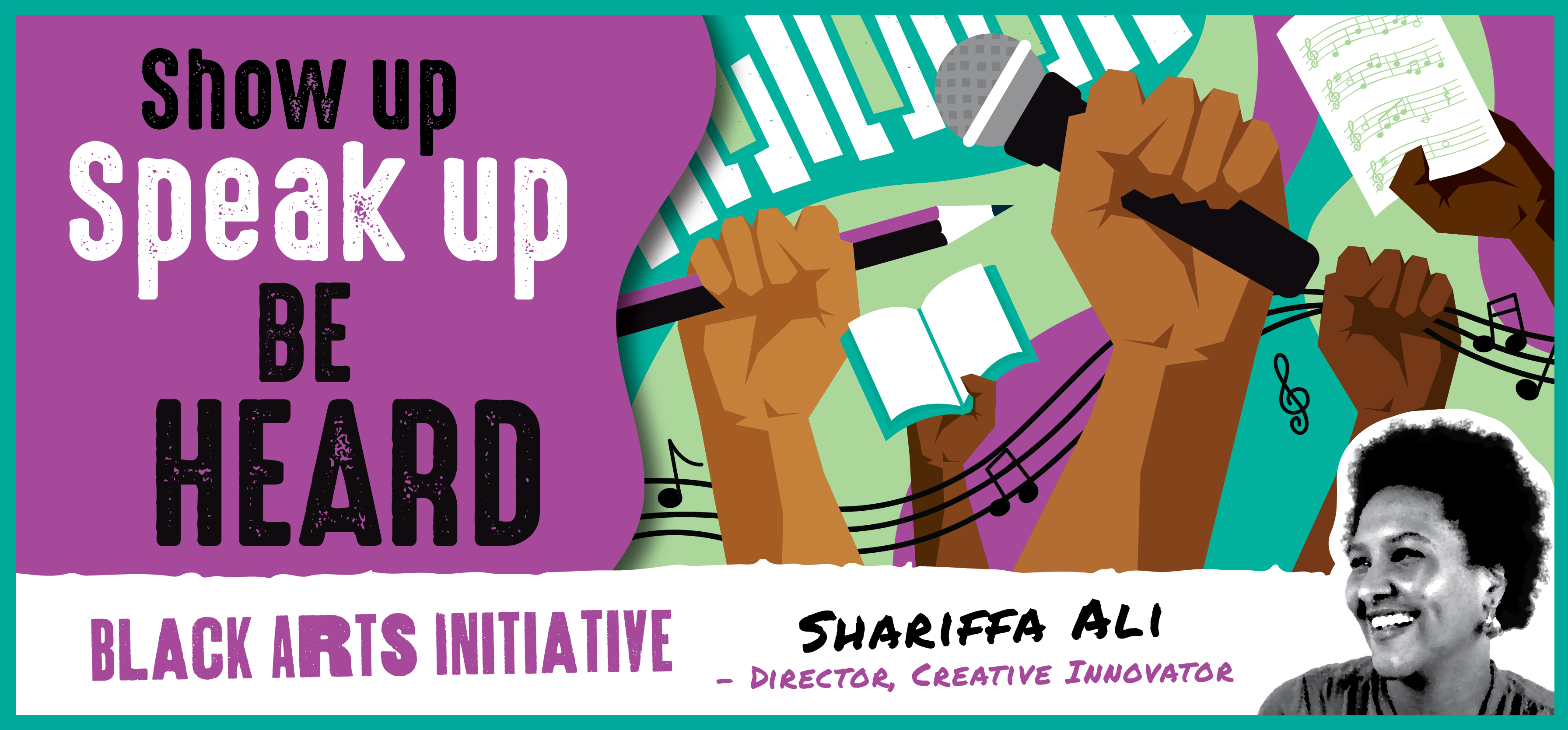 Black Arts Initiative graphic
Virtual class visits
Schedule virtual guest lectures / discussions / panels on a wide range of topics including Anti-racism, Arts and Activism, Global Black Culture, Black History and Music, and Equitable Entrepreneurship.
Contact us to set up an initial discussion with our team. We will then match you with one or more of our artists based on topics you wish to explore and our artists schedules.
Visits can be pre-recorded for asynchronous classes as well as live to allow for Q&A, discussion and student work response.
Songs of Black Hope & Resistance web series
Integrate our existing resource of Michael Mwenso's Songs of Black Hope and Resistance into your syllabus or use it as an extra credit assignment.

In this four-part series, curator and host Michael Mwenso leads us on a journey of meaningful songs from the Black roots expression that speak to the ultimate human expression. Explore the music that has propelled change, continues to advance our nation's consciousness, and will continue to serve as the guiding force towards healing.
Faculty Consultations
Work directly with one of our artists on tactics for including more Black arts and issues into your curriculum, decolonizing your syllabus and Engage either individually or in a small group with colleagues.
Inside the Creative Process
Experience an intimate exploration of the work and creative process. This could be done in a variety of formats, from small group discussion to pre-recorded presentation to a panel presentation to a simple Q&A. From Simeon Marsalis reading from his debut novel "As Lie Is to Grin" to photojournalist and art photographer Frank Stewart discussing his powerful images of Black Culture in America.
Artist's Office Hours
Offer students working on projects, internships or capstones one or small group conversations and mentorship by our artists.
All of our artists have experience working with students in higher education and can bring subject knowledge including arts, history and business interrogated through the lens of their experience as Black artists and professionals.
Racial Consciousness 101
Integrate this exciting student-led anti-racism program into your curriculum.