New music. An immersive experience. Always pushing boundaries.
Awarded "Ensemble of the Year" in 2015, this avant-garde contemporary music ensemble has captivated audiences worldwide. They combine contemporary music with video artistry for an experience like no other.
Over the last three years, the ensemble has premiered more than a dozen compositions and multimedia pieces from award-winning artists. This performance showcases compositions from Miami University music professor Per Bloland, along with other pieces. The ensemble's multimedia works and unique collaborations create an immersive experience, transporting audiences to places they could only imagine.
Program
Per Bloland: Solis-EA
Per Bloland: Negative Mirror, Part II
Pierre Boulez: Dérive 1
Peyman Farzinpour: Ritorno
Peyman Farzinpour: in memoriam sospeso
Ionee Waterhouse, Video art
Maura McDonnell, Video Art
David Webber, Video Art
Peyman Farzinpour, Conductor
Spotlight on Per Bloland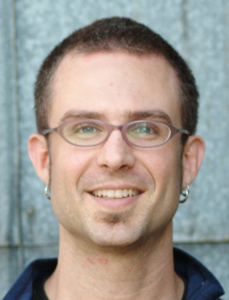 Per Bloland is a composer of acoustic and electroacoustic music whose works have been praised by The New York Times as "lush, caustic," and "irresistible." His compositions range from short intimate solo pieces to works for large orchestra, incorporate video, dance, and custom electronics, and often draw on a variety of other art forms. He is interested particularly in the intersections between literature and music, especially regarding issues of modernity in both disciplines.
Bloland received his D.M.A. in composition from Stanford University, where he studied with Mark Applebaum, Brian Ferneyhough, Chris Chafe, and Erik Ulman. His master's of music degree is from the University of Texas at Austin, where he acted as the Electronic Music Studios (EMS) Manager, and studied with Kevin Puts, Russell Pinkston, and Bruce Pennycook.
Ensemble Parallax
Featuring compositions by Per Bloland
7:30 p.m., Sunday, May 5
Hall Auditorium
101 S. Campus Ave.

Oxford Chamber Series
Sponsors
MIA Restaurant + Studio
In collaboration with the Department of Music and the Oxford Community Arts Center
Ticket Prices
Free!
Instrumental performance, no spoken word