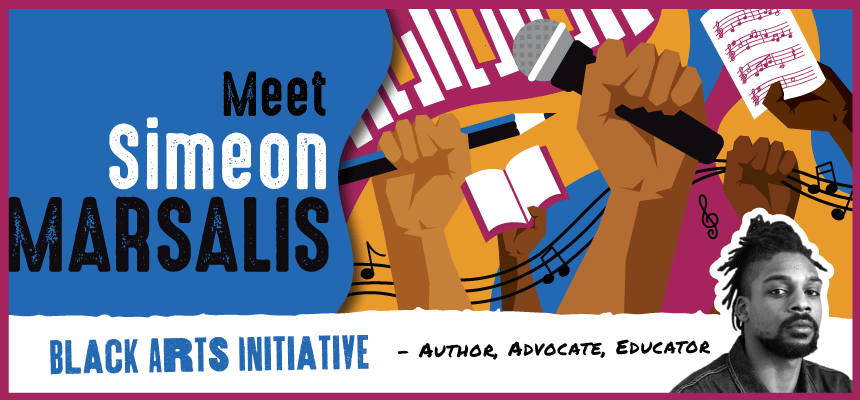 Simeon Marsalis
Simeon Marsalis is a writer, instructor and activist.  Originally from New Rochelle, New York, Marsalis graduated from Rutgers University-Newark with an MFA in Fiction and wrote his first novel, As Lie Is to Grin, in 2017.
After receiving a fellowship from Rutgers University, Marsalis has been sharing his talent with new students teaching Composition 101 and 102.  He also teaches Creative Writing with the Center of Fiction.
Shortlisted for the Center for Fiction's "First Novel Prize" in 2017, As Lie Is to Grin shined a light on this young artist who has now presented work in a variety of contexts.  Notably, he performed his essay "Why Jazz?: A Music Festival Review" at Joe's Public Theater (2018), and was the visiting author for The Fashion Institute of Technology's "Author Talks" series (2019). Currently, Marsalis is in the process of finishing his second novel, "End Times".
Marsalis is also an activist for black writers and black Americans.  He is a founding member for Lamp Black Writers Group, A collective of black writers and editors that promote and encourage writers to connect and be a community https://blackwriters.org/.  He is also an organizer with Next Step Forward Initiative https://www.facebook.com/nextstepforwardinitative/ a group devoted to "taking the next step forward to eradicating systemic racism."
Available soon at Miami's King Library