"Meet The Bundys, Our Favorite New Musical Siblings"
–TheLala.com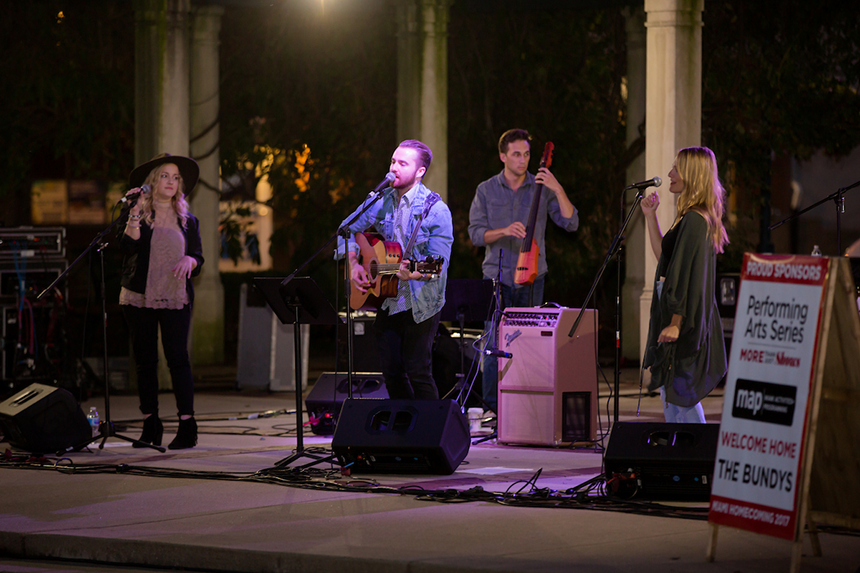 These Miami siblings made history as the first trio on NBC's The Voice this spring. Now, they return to kick off Homecoming with a mini-festival that's part pep rally, part concert and all fun.
Megan, Katey and Ryan Bundy were raised on music in Cincinnati, OH. After moving to Nashville, TN, they recorded their first full-length album, "Louisiana Avenue" in 2015. The siblings followed up the album release by touring with Grammy award-winning singer-songwriter, LeAnn Rimes.
In 2017, The Bundys spent the year writing and recording the tales of their travels, encompassing and depicting these experiences through the authentic lens of young narrators, culminating in the release of "Before I Go", an EP that gives taste to a deliberate, compounding evolution that has yet to peak.
They spent 2018 on the road and touring throughout the US. They've played everything from arenas and studios to the legendary Bluebird Café.
In 2019, they were asked to audition for NBC's The Voice. Coached and mentored by Kelly Clarkson, The Bundys made history by making it all the way to the live rounds and for being the first and only ever trio on the show.