Several times each semester, learners attend a synchronous Virtual Studio to share their work and discuss course content. Our program uses Google Hangouts and Zoom video conferencing so no matter their preferred device and location, students can participate. Virtual studios are scheduled so those who have set schedules can take a "long lunch" and participate in the class session with minimal interruption.
xdMFA Open Studio
Open Studio is an optional, open-ended gathering for xdMFA students to chat with faculty and each other about any topic. For this meeting, a webcam is activated in the xdMFA Graduate Studio so any student in the program can attend in-person or virtually. Distance learning doesn't mean people should feel distant. Open Studio is one way our program allows learners to reconnect with faculty and one another in the middle of the week.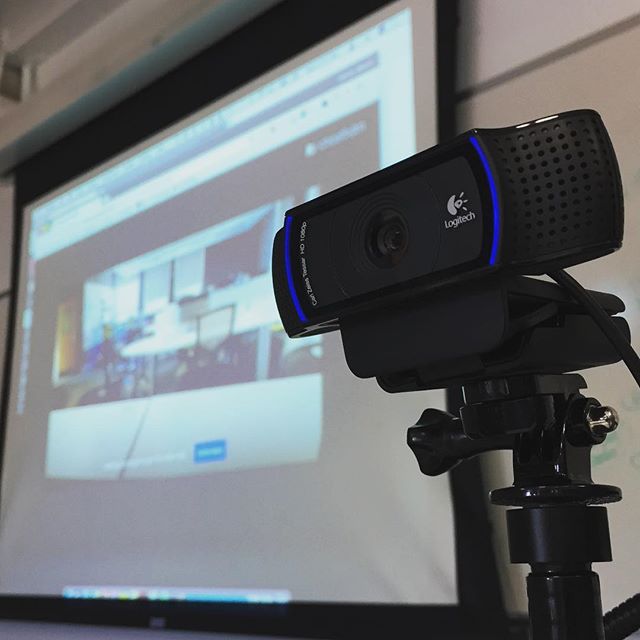 A webcam in the Graduate Studio waits for Open Studio attendees.